By Miguel Gonzalez
Editor
Attention children of all ages! Returning for the second year in a row, The Super American Circus will make its way back to the Neal Blaisdell Center from February 17th to 19th.
According to organizers, the Super American Circus provides family-friendly entertainment for all ages with spectacular human acts, fun-filled comedy and exciting unforgettable moments that will create memories that will last a lifetime.
This modern one-ring circus will showcase some of the best acts in the world. The circus line-up is the biggest and best ever with acts that have never performed in Hawaii, according to organizers.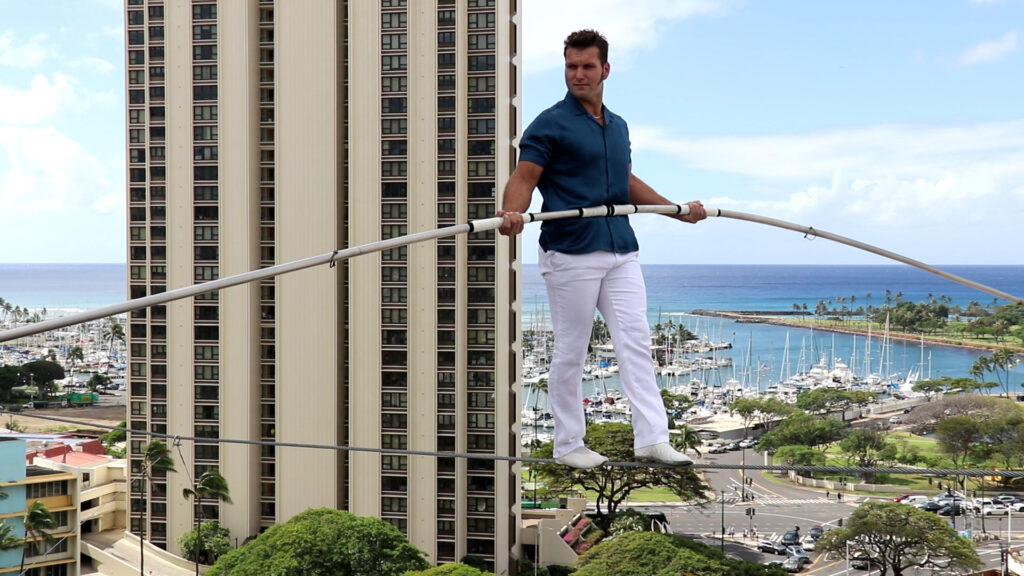 Performaces will include Blake Wallenda from the world renown Wallenda Family (Guinness World Record Holder and the greatest High Wire Walker that made history in Hawaii by doing the first skywalk at The Ala Moana Hotel by Mantra with no tether and no net in 2020, Martin Espana on the Wheel of Danger (Internationally-Acclaimed Daredevil performing incredible acts on a revolving wheel – four stories high), Mr. & Mrs. G Crossbow Stunts (exciting cross bow act that will have you on the edge of your seat), Jose and Lily Ayala (superb perch act), Igor and Tatiana Aerestov (Fascinating Quick Change Act and Amazing Jugglers), Jose Ayala (Rola Bola at it's best), Facundo Kramer (Hand Balancing Expert), Coco Kramer (Hilarious Clown), Rusian Khakimullin and Nicole Montgomery (Dazzling Aerial Duo), George Aerestov (Cube Production Extraordinaire), Montana Debor (Beautiful Violinist and Aerialist), Elaine Alcorn (Talented Choreographer and Aerialist) and Mona Royal and Lauren Maureen (Lovely Aerialists).
 Local boy and former KITV reporter Jordan Segundo will be the headlining Special Guest Singer for The Super American Circus on Oahu.  Segundo is a multi-talented artist and is recognized as the first vocalist from Hawaii to become a finalist on the nationally-acclaimed televised singing competition, "American Idol" in 2003.  In addition, he is a broadcast journalist (CBS News Anchor/Good Day Sacramento Host in Sacramento, California), television host and actor.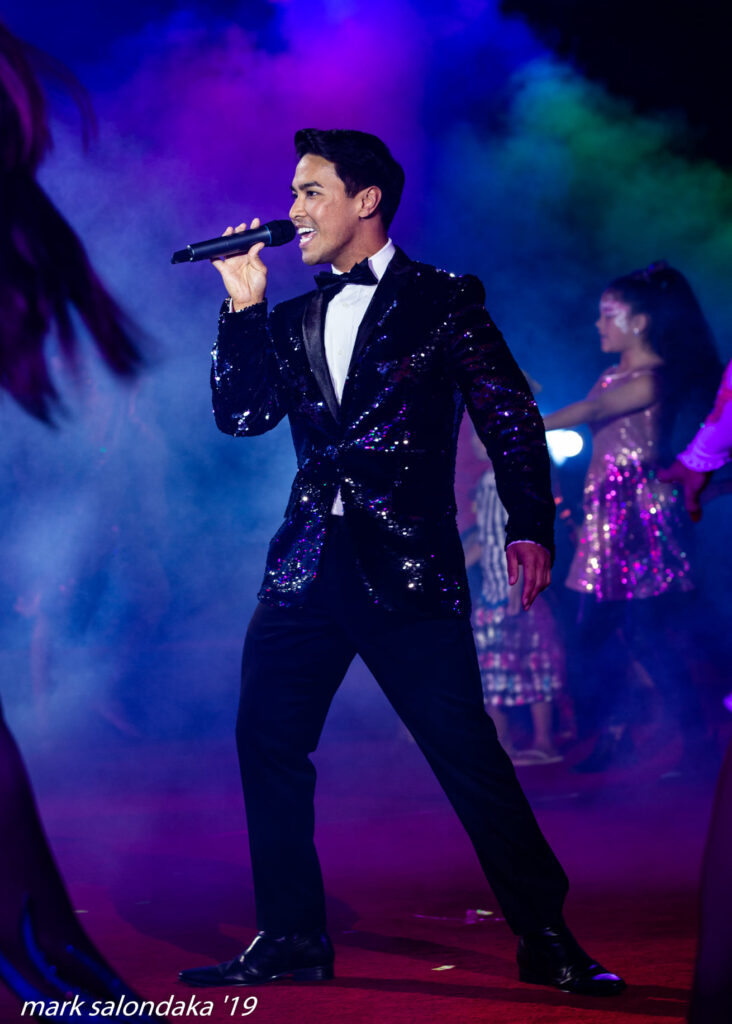 Cornell "Tuffy" Nicholas (Super American Circus Presenter) comes from a family with an extensive circus history. He has produced and managed more than 5,000 shows in the U.S. and around the world. "Tuffy" expresses his love for the circus, "The satisfaction knowing that you have created something that is not only successful, but also brings happiness to people from all around the world is very rewarding."
For 2023, the Super American Circus will partner with Make-A-Wish Hawaii (a non-profit organization) to receive a portion of the sales. The organization, headed by CEO Trini Kaopuiki Clark, grants life-changing wishes for local children with critical illnesses.
Families can expect pre-show and intermission activities including face painting, photo opportunities and more. Traditional treats such as snow cones, cotton candy and popcorn will be available. See you at the circus!
More info:
Showtimes are February 17 at 4:30 p.m. and 7:30 p.m., February 18 at 1 p.m., 4:30 p.m. and 7:30 p.m. and February 19 at 1 p.m. and 4:30 p.m.  Ticket prices are:
Adults General Admission:
Online – $32.00
Children General Admission (Ages 4 – 12):
Online – $16.00
Adults Preferred Seating:
Online – $42.00
Children Preferred Seating (Ages 4 – 12):
Online – $21.00
Family Pass (2 Adults & 3 Children):
Online – $99.00 (Not available at the box office on day of show)
(Upper General Admission Seating)
VIP Ringside Seats (sold per chair regardless of age):
Online – $65.00 – Limited to 200 seats
(Comfortable chairs at floor level)
Prices at the door will be $10.00 more for each ticket.
Go to www.Superamericancircus.com for more information and to purchase tickets.  Tickets can also be purchased at www.ticketmaster.com and at the Blaisdell Box Office.