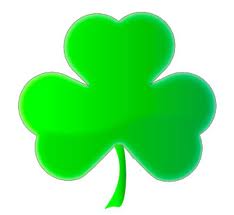 By Ashka Patel
Hawaii Ahe
(Honolulu)–St. Patrick is known as the patron saint of Ireland. True, he was not a born Irish. But he has become an integral part of the Irish heritage, mostly through his service across Ireland of the 5th century.
St. Patrick was born in the later half of the 4th century AD. His birth place is said to be in either Scotland or Roman England. His real name was probably Maewyn Succat. Though Patricius was his Romanicized name, he was later came to be familiar as Patrick.
Patrick was the son of Calpurnius, a Roman-British army officer. He was growing up as naturally as other kids in Britain. However, one day a band of pirates landed in south Wales and kidnapped this boy along with many others. Then they sold him into slavery in Ireland. The was there for 6 years, mostly imprisoned. This was when changes came to him. He dreamed of having seen God. Legend says, he was then dictated by God to escape with a getaway ship.
Finally, he did escape and went to Britain, and then to France. There he joined a monastery and studied under St. Germain, the bishop of Auxerre. He spent around 12 years in training. And when he became a bishop he dreamed that the Irish were calling him back to Ireland to tell them about God. The Confessio, Patrick's spiritual autobiography, is the most important document regarding this. It tells of a dream after his return to Britain, in which one Victoricus delivered him a letter headed "The Voice of the Irish."
Wearing Green Around the World
Originally, the color associated with Saint Patrick was blue. Over the years the color green and its association with Saint Patrick's Day grew. Green ribbons and shamrocks were worn in celebration of St Patrick's Day as early as the 17th century. He is said to have used the shamrock, a three-leaved plant, to explain the Holy Trinity to the pagan Irish, and the wearing and display of shamrocks and shamrock-inspired designs have become a ubiquitous feature of the day. ] In the 1798 rebellion, in hopes of making a political statement, Irish soldiers wore full green uniforms on 17 March in hopes of catching public attention. The phrase "the wearing of the green", meaning to wear a shamrock on one's clothing, derives from a song of the same name.
St. Patrick's Day Parades and Events Throughout the United States
Being home to the largest St. Patricks Day Parade, New York City celebrates St. Patrick's Day with the most colorful show. In a typical year, 150,000 marchers participate in it, including bands, firefighters, military and police groups, county associations, emigrant societies, and social and cultural clubs, and 2 million spectators line the streets. The parade marches up the 1.5 mile route along 5th Avenue in Manhattan, is a five hour procession, and is always led by the U.S. 69th Infantry Regiment.
St. Patrick's Day parade is also celebrated in Grand Ledge, Michigan, Philadelphia, Pennsylvania,  Morristown, New Jersey,  Boston, Massachusetts,  New Orleans, Louisiana Buffalo, New York, Savannah, Georgia, Carbondale, Pennsylvania,  New Haven, Connecticut,  Milwaukee, Wisconsin,  Chicago, Illinois,  Saint Paul, Minnesota,  San Francisco, California,  Scranton, Pennsylvania,  Cleveland, Ohio,  Pittsburgh, Pennsylvania,  Kansas City, Missouri,  Butte, Montana, and Rolla, Missouri.
Today, St. Patrick's Day is celebrated by people of all backgrounds in the United States, Canada and Australia. Although North America is home to the largest productions, St. Patrick's Day has been celebrated in other locations far from Ireland, including Japan, Singapore and Russia.
Chicago is famous for a somewhat peculiar annual event: dyeing the Chicago River green. The tradition started in 1962, when city pollution-control workers used dyes to trace illegal sewage discharges and realized that the green dye might provide a unique way to celebrate the holiday. That year, they released 100 pounds of green vegetable dye into the river—enough to keep it green for a week!
Also here is a great St. Patrick's day Desert Recipe for our Hawaii Ahe readers.
Irish Chocolate Ice Cream Makes: about 12 servings (1-1/2 quarts)
Prep: 20 minutes
Freeze: 8 hours
Ingredients
4    beaten egg yolks
3/4  cup  sugar
3/4  cup  milk
3/4  cup  half-and-half or light cream
3  ounces  semisweet chocolate, coarsely chopped
2  tablespoons  instant coffee crystals
1/4  cup  Irish whiskey or bourbon whiskey
2  cups  whipping cream
Directions
In a heavy medium saucepan combine the egg yolks, sugar, milk, half-and-half or light cream, chocolate, and coffee crystals. Cook and stir over medium heat until the mixture is slightly thickened and bubbly; remove from heat. Beat mixture with a rotary beater until smooth. Transfer to a medium bowl. Cool thoroughly by placing bowl in a sink or large bowl of ice water; stir occasionally. Stir in whiskey.
In a large mixing bowl beat whipping cream with an electric mixer on medium speed until soft peaks form (tips curl). Fold in cooled chocolate mixture. Pour into an 8x8x2-inch baking pan. Cover and freeze at least 8 hours or overnight until firm. Let stand at room temperature for 10 to 15 minutes before serving. Makes about 12 servings (1-1/2 quarts).
Nutrition Facts
Servings Per Recipe about 12 servings (1-1/2 quarts)Calories278, Total Fat (g)21, Saturated Fat (g)12, Cholesterol (mg)132, Sodium (mg)32, Carbohydrate (g)20, Protein (g)3, Vitamin A (DV%)13, Percent Daily Values are based on a 2,000 calorie diet