By Staff Reports
(Honolulu)- The 'Ukulele Picnic in Hawai'i, a festival-like music event featuring iconic 'ukulele musicians from across Hawai'i and the world, will return Feb. 10-11, 2018. This year 'Ukulele Picnic in Hawai'i marks a decade renewing the event's mission to construct the world's first 'ukulele museum in the islands as a symbol of world peace.
The medley of events kicks off on Saturday, February 10, 2018 with the International 'Ukulele Contest and Hula Show. The finale takes place on Sunday, February 11, 2018 at Kaka'ako Makai Gateway Park with an eclectic collection of more than 20 local and international entertainers all day long on two stages. Both events are free and open to the public.
In celebration of this year's 10th anniversary the event will feature Ennichi (Japanese fair) games and activities like water balloon fishing, a ring toss and scooping games.
"Over the past 10 years, 'U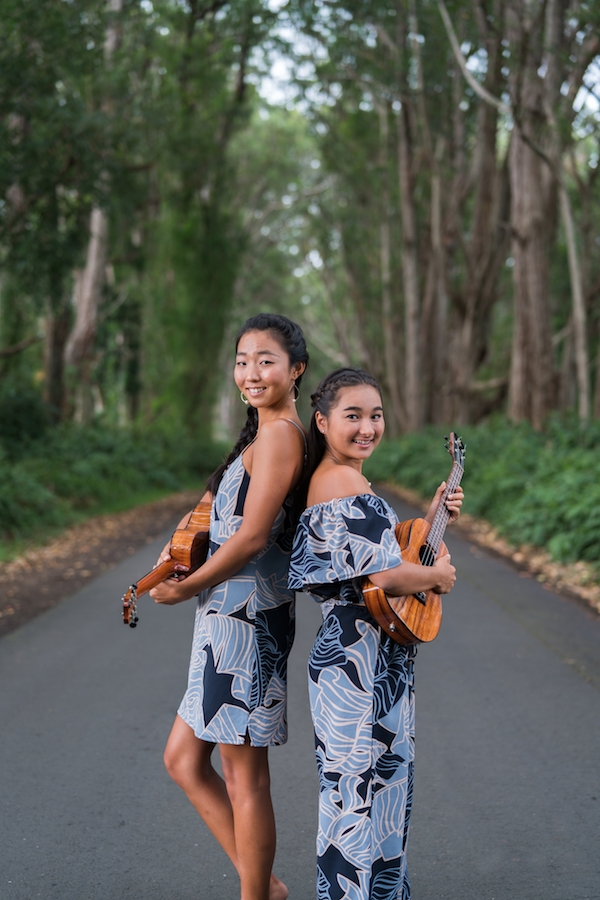 kulele Picnic in Hawai'i has grown into a symbolic initiative for world peace, drawing visitors from around the world." said 'Ukulele Picnic in Hawai'i creator and promoter Kazuyuki Sekiguchi. "The power of the 'ukulele is mighty and it also brings peace to people in a very special way. The sound of the 'ukulele connects people together across the differences of language and race, unites people like family and makes the world a better place."
The weekend strums off on Saturday, February 10, with the 7th Annual International 'Ukulele Contest. The contest invites amateur 'ukulele players from across the world to compete from 10 a.m. – 1 p.m. with a hula show to follow.
'Ukulele players of all ages and ability levels are encouraged to enter by uploading an unedited video to YouTube with an entry form from the 'Ukulele Picnic website. It is $20 to enter and applications must be received by Monday, December 10, 2017. This year the contest has been expanded to include four categories: solo up to 13 years old; solo ages 14 – 18; solo ages 19 and older and group. Six finalists from each division will be selected to compete at a live competition on February 10, 2018. Qualified finalists to be informed by email by December 15, 2017. First place for each division will receive an 'ukulele from Kanilea. Additionally, this year the top performer will receive a prize valued at $1,000.
The public can tune in to the grand finale
Sunday, February 11
. '
Ukulele Picnic in Hawai'i
, starts at
9 a.m.
and goes till sunset at Kaka'ako Makai Gateway Park. This year's event will offer two stages with live entertainment, each featuring well-known local and international 'ukulele performers. Entertainers will share their talent and aloha while guests can take advantage of more than 30 different booths featuring Hawaiian crafts, international food and drinks, activities for kids, a luxury 'ukulele raffle as well as top 'ukulele brands showcasing premium 'ukulele.
The all-day 'Ukulele Picnic in Hawai'i has already confirmed a few local and international musicians. Additional performers will be announced shortly.
Performers from Hawai'i include:
–       Honoka & Azita
–       Jody Kamisato
–       Kalei Gamiao
–       Kuana Torres Kahele
–       Ohta-san
Other performers include:
–       Paul Hemmings (New York)
–       Keiko of Ao Aqua (Japan)
–       Mike Maki (Japan)
–       Hiroshi Okada (Japan)
–       Kazuyuki Sekiguchi (Japan)
–       StarWish (Taiwan)
Admission to the 'Ukulele Picnic is open to the public and free of charge. Complimentary shuttle busses between Waikiki and Kaka'ako Makai Gateway Park will also be available. All funds raised from the event will benefit the 'Ukulele Museum.
For more information about 'Ukulele Picnic in Hawai'i, please visit www.ukulelepicnicinhawaii.org/en. Also, follow Ukulele Picnic on Twitter, at http://twitter.com/ukulelepicnic, on Facebook at www.facebook.com/ukulelepicnichawaii and on Instagram at www.instagram.com/ukulelepicnic.
About 'Ukulele Picnic in Hawai'i
'Ukulele Picnic in Hawai'i is a free event that uses the 'ukulele to connect people across the differences of language and race. Since the first event in 2009, more than 5,000 people participate in the event from all over the world each year, increasing awareness about the 'ukulele, and building a strong following for Hawaiian music. The proceeds from 'Ukulele Picnic in Hawai'i will be dedicated to the construction of the 'Ukulele Museum.
About 'Ukulele Museum
As an international museum and entertainment center, the 'Ukulele Museum will bring together 'ukulele fans from around the world. The museum will contribute to children's educational development through guest lecturers and field trips to the site as well as provide a venue for musical events and a place of "tranquility" for island residents to gather.
A permanent collection, the history of the 'ukulele and its contribution to Hawaiian music will be shown. Plans for the museum also include a cafe and gift shop.