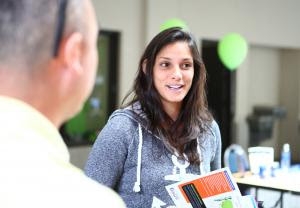 By Staff Reports
(Hawaii)– Some students may be uncertain of how to finish college after life interrupts their educational goals. Windward Community College's College Express program can help them to get back on the degree track.
Throughout the month of July, Windward CC is reserving space at College Express for students who are thinking about coming back to college to finish a degree and upgrade their education to take a job to the next level, make a career change or gain more satisfaction out of life. The College Express events are designed for students who are interested in attending Windward CC in fall 2018.
"We want students who were once part of the Windward 'ohana to know that we are here for them to support their educational goals. Theyʻll get practical, no-nonsense advice and direction," said Jordan Lewton, online and evening classes counselor. "We will answer all their questions and get them started again."
During College Express, stopped-out students can talk to counselors about prior earned credits, learn about college resources, online and night classes (with Kids' College, for student parents with 5- to 12-year-old children), financial aid, submitting paperwork and connecting with new students through the New Student Orientation led by the First-Year Experience team.
Windward CC College Express dates and locations:
Wednesday, July 11, 5:30 – 7:30 p.m., Hale 'Ākoakoa Atrium and Uala Leaf Café
Wednesday, July 18, 5:30 – 7:30 p.m., Hale 'Ākoakoa Atrium and Uala Leaf Café
Wednesday, July 25, 5:30 – 7:30 p.m., Hale 'Ākoakoa 101 and Atrium
Refreshments will be provided and families are welcome to attend.
To RSVP or for more information, visit http://go.hawaii.edu/fKkor contact Jordan Lewton at (808) 235-7325 or jlewton@hawaii.edu.