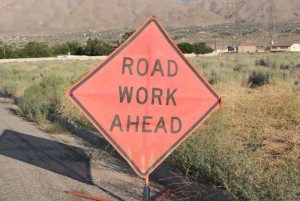 By Staff Reports
(Honolulu)–Contractors will begin working on improvements at four bus stops along Dillingham Boulevard, starting from Alakawa Street heading town-bound (east) to North King Street. Work will begin the week of January 9, 2012 and will be completed by January 25, 2012.   The work will close the sidewalk area fronting each bus stop, and pedestrians will be detoured to the opposite side of Dillingham Boulevard.
Daytime work hours are from 8 a.m.-3:30 p.m. and will resume in the evening, starting from 8 p.m.-2 a.m.  There will be nightly lane closures in both directions. Temporary bus stop signs and locations will be posted at each bus stop.  Special duty police officers will direct traffic at affected intersections. Bus stop improvement work will include demolition and pouring of new concrete sidewalks, curb, gutter, asphalt, and bus shelter relocation.
Schedules are as follows:
1)    Bus Stop #4253 at  Dillingham Boulevard and Alakawa Street (east bound): Start 1/9/2012; complete 1/13/2012
2)    Bus stop # 441 Dillingham Blvd. & King St. (west bound): start 1/9/2012; complete 1/17/2012
3)    Bus stop # 0590 Dillingham Blvd. & King St. (East Bound): start 1/9/2012; complete 1/17/2012
4)    Bus Stop # 0589 Dillingham Blvd. & OPP Akepo Ln. (east bound): start 1/18/2012; complete 1/25/2012
During the closure, motorists are encouraged to avoid this section of Dillingham Boulevard and to use alternate routes.  North King Street and Nimitz highway are suggested alternatives.  For more bus information please see www.thebus.org or call 848-5555.