By Staff Reports
(HONOLULU) — Nicholas Becher was recently named the recipient of Hawai'i Pacific University's James M. Vaughan Award for Poetry. Becher, an HPU English major from St. Louis, Mo., will receive a $250 cash award and has been invited to present his poem "Crow," at HPU's 19th annual Ko'olau Writing Workshop, scheduled March 21, at HPU's Hawaii Loa Campus in Kaneohe.
HPU Assistant Professor of English and poetry contest judge Adele NeJame, said Becher's poem "Crow" is "serious in tone and compelling, having both depth, a disarming honesty, and a tough rawness that draws the reader in and allows a moment of sudden recognition related to youthful suffering and courage. I admire the risk and the control displayed in this piece."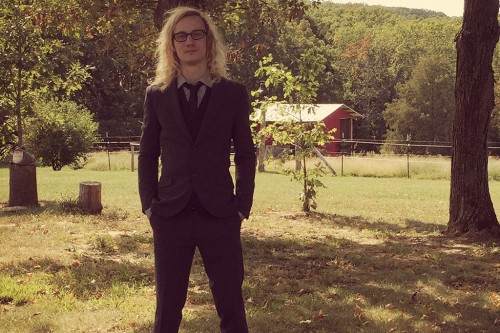 Brian Cronwall, who has taught English at Kaua'i Community College for more 20 years, received honorable mention for his poems "Alzheimer's" and "Travel."
The James M. Vaughan Award for Poetry is named after HPU alumnus James M. Vaughan, who established a fund to enhance the literature and poetry programs at the university. Since 2000, HPU has recognized a Hawai'i-based writer for an outstanding poem or group of poems. The winner has the opportunity to be part of HPU events and readings, including the long-running Ko'olau Writing Workshop.
The Ko'olau Writing Workshop offers instruction and advice to local writers of all levels. Held each spring, it features intensive workshop sessions in poetry, fiction, creative nonfiction, and scriptwriting.
Distinguished local author and poet Lois-Ann Yamanaka will give a keynote address and Q&A session. She is the author of Saturday Night at the Pahala Theatre and a recipient of a National Endowment for the Arts Fellowship. Other esteemed poets, fiction and non-fiction writers and editors will also offer sessions.
"The Ko'olau Writers Workshop is a great opportunity for writers at all levels," said HPU Associate Professor of English Tyler McMahon, the event's organizer. "It offers a chance for them to interact with all sorts of writers, from right here in our community. I hope that the friendships and artistic connections made by the attendees will be just as valuable as the lessons they receive."
Registration closes March 17. See koolauwritersworkshop.com .
This program has been supported in part by the Hawai`i Literary Arts Council through funding by the State Foundation on Culture and the Arts, through appropriations from the Legislature of the State of Hawai`i and the National Endowment for the Arts.
About Hawai'i Pacific University
Celebrating nearly 50 years, Hawai'i Pacific University (HPU) is the state's leading independent, non-profit university with a dedicated and accomplished faculty, and a student population recognized as among the most diverse in the nation. With its core campus in the heart of Honolulu's business district, and campuses at Makapu'u Point, Kaneʻohe and O'ahu military bases, HPU gives students a distinct blend of small class sizes, hands-on learning opportunities, and global perspectives. HPU offers more than 60 undergraduate and graduate programs for those seeking an educational adventure in the center of the Pacific Rim.