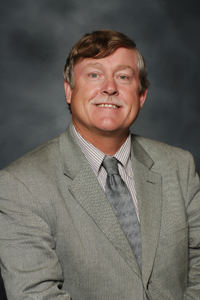 By Staff Reports
(Honolulu)– A political scientist with significant liberal arts leadership experience in California, Texas, Alabama and Georgia has been named dean of the College of Humanities and Social Sciences (CHSS) at Hawaiʻi Pacific University.
David J. Lanoue, Ph.D., currently the dean of the College of Letters and Sciences at Columbus State University in Georgia, was selected from a national search that included candidates from around the United States. He begins work in Honolulu on Aug. 5.
Lanoue has presided over the Columbus State liberal arts college since 2010. Prior to that, he chaired the political science departments at the University of Alabama (2001-10), Texas Tech University (1997-98) and the University of California-Riverside (1995-97). His leadership has been consistently marked by advocacy for development of new graduate programs, expansion of research activities and improving retention, progress and graduation rates.
He's eager to put those experiences to use in HPU's liberal arts and social sciences college, as well as in the singular cultural and educational environment of Hawaiʻi and calls this "a very exciting time to be at HPU.
"HPU operates at the intersection of many of the world's great cultures, and I welcome the opportunity to emphasize international education and enhance the college's already strong international offerings," said Lanoue. "We have the opportunity to create and nurture programs that will appeal across national boundaries.
"The future belongs to students who are multicultural, who can live and work successfully in every environment, who can communicate effectively in any location, and the college will continue to provide the kinds of courses and programs that 21st century students need and want, irrespective of their ultimate career goals."
Lanoue earned his doctoral degree in American Government and a master's degree in Political Science from the State University of New York at Stony Brook. His bachelor's degree, also in political science, is from the University of California-San Diego. He is the author or co-author of two books on presidential politics and related issues and roughly 30 refereed articles or book chapters.
"I am extremely pleased to welcome Dr. Lanoue to the Hawaiʻi Pacific ohana," said Matthew Liao-Troth, incoming provost and vice president of Academic Affairs for HPU. "His personal research and teaching expertise coupled with his successful academic administrative career at several research and teaching-intensive universities make him a great addition to HPU. The faculty, staff, and students in the College of Humanities and Social Science will definitely benefit from his leadership."
Stepping down after a year as interim dean of CHSS is Associate Dean William Potter, who replaced Dean Stephen Combs when Combs left the post last summer.
Hawai'i Pacific University is the state's largest private university with 7,500 students from the United States and more than 80 foreign nations. HPU is accredited by the Western Association of Schools and Colleges, the Council on Social Work Education, the National League for Nursing Accrediting Commission, and the Commission on Collegiate Nursing Education.