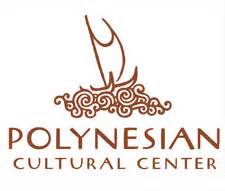 By Staff Reports
(Oahu)– The Polynesian Cultural Center is inviting kamaaina to enjoy a romantic Valentine's Day evening featuring a buffet dinner in the award-winning Gateway Restaurant and concert by Hawaii's own, Irie Love.
Executive Chef Hector Morales has crafted a special menu for couples that includes creamy shrimp scampi, a prime rib carving station, salmon with black bean sauce, crispy oven-baked chicken with mushroom sauce, and island kalbi ribs.
When: Friday, Feb. 14
Buffet Dinner: 6 – 8 p.m.
Concert: 8 – 9 p.m.
Where: Polynesian Cultural Center – Gateway Restaurant
55-370 Kamehameha Hwy., Laie, Hawaii
Who: Singer/songwriter Irie Love blends R&B and reggae with a pop twist, drawing upon experiences growing up in Hawaii and Jamaica.
Admission: Pre-sale tickets are $30 per person, $35 at the door. Seating is limited. Group bookings and prices are available. For information or to make reservations, visit www.PCCKamaaina.com or call (808) 293-3333.
About the Polynesian Cultural Center
Located on Oahu's beautiful North Shore, the Polynesian Cultural Center (PCC) is the only cultural tourist attraction of its kind in the world and a favorite of all visitors to Hawaii. An engaging, interactive celebration showcasing the people, culture, arts and crafts of Polynesia, the PCC has entertained more than 37 million visitors from around the world in its first 50 years (1963-2013). A non-profit organization, 100 percent of PCC's revenue goes to daily operations and to support the education of its student-employees from neighboring Brigham Young University-Hawaii.