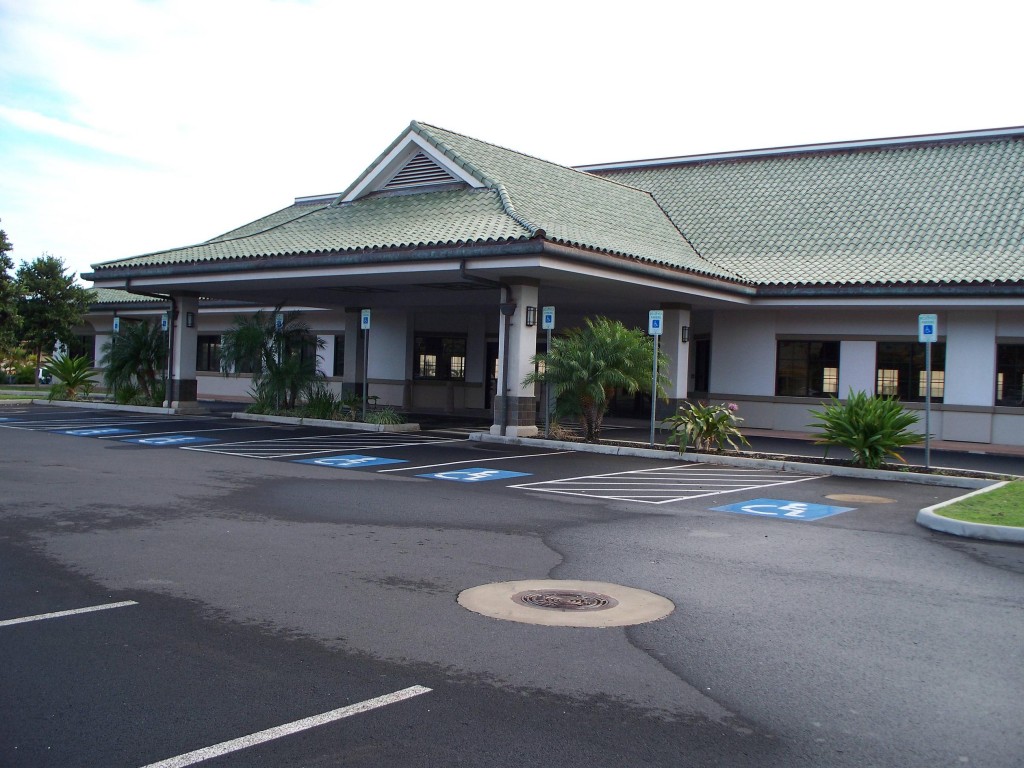 By Staff Reports
(Maui)– Kaiser Permanente Hawaii announced today plans to open a Rehabilitation Specialty Center on Maui, at 75 Maui Lani Parkway in Wailuku, expanding access to quality health care for Maui residents.  The new 9,300-square-foot center will house physical and occupational therapies, physiatry, neurology, and occupational health services.
"Establishing this Rehabilitation Specialty Center will provide our members with a comprehensive range of related health services in one location while allowing for the expansion of other specialty care services at our nearby Wailuku Clinic including ob/gyn, general surgery, dermatology, oncology, gastroenterology, ophthalmology, and orthopedics," said David Ulin, MD, Maui physician in charge.  "Our new Center will allow us to better accommodate and respond to the community of Maui's need for high quality health care by providing coordinated rehabilitation services all under one roof."
The new Center, called Maui Lani Elua, will be located next door to Kaiser Permanente's Maui Lani Clinic and close to its Wailuku Clinic.  Construction of the Rehabilitation Specialty Center is scheduled to begin this month and is expected to be complete by fall 2013.  Kaiser Permanente service locations also include clinics in Lahaina and Kihei, and a Behavioral Health Services office on Wells Street in Wailuku. Last year, the organization expanded and renovated its pharmacy at Maui Lani Clinic, opened Rainbow Dialysis Center at its Wailuku Clinic, and relocated CT scan services to Maui Lani Clinic.
Delivering top-quality health care remains a central focus for the state's largest integrated care organization.  In 2012, for the second year in a row, the National Committee on Quality Assurance* rated Kaiser Permanente as the top health plan in the state for its Medicare, Medicaid and commercial health plans, based on quality and customer satisfaction.  Kaiser Permanente is also Hawaii's only 5-star Medicare plan, the highest rating from the Centers for Medicare & Medicaid Services (CMS)**.  Additionally, employers ranked Kaiser Permanente's health plan the highest for two consecutive years among fully insured commercial health plans in the J.D. Power and Associates 2012 U.S. Employer Health Insurance Plan StudySM.
Kaiser Permanente Hawaii has provided total health to the people of Hawaii for more than 50 years, with physicians who are members of the Hawaii Permanente Medical Group, the largest multi-specialty physician group practice in the state of Hawaii. Kaiser Permanente is dedicated to care innovations, clinical research, health education and the support of community health. Visit kp.org for additional information, become a fan of good health at Facebook.com/KPHawaii or follow @KPHawaii on Twitter.