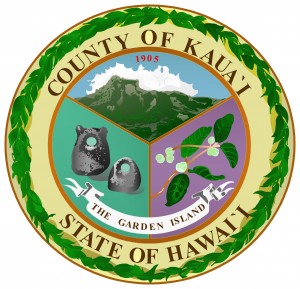 By Staff Reports
(Kaua'i)– The County of Kaua'i announces the following updates for residents affected by the April flood who are interested in assistance from the Federal Emergency Management Agency (FEMA) and the U.S. Small Business Administration (SBA).
FEMA Updates
FEMA's Disaster Recovery Center (DRC) in Hanalei will close on Saturday, July 28, at 4 p.m., concluding four weeks of daily service for affected residents applying for Individual Assistance programs.
"I continue to encourage those who have not yet applied for FEMA or SBA assistance, to do so as soon as possible and to visit the Hanalei DRC before it closes," stated Mayor Bernard Carvalho Jr. "While residents can still apply online or by phone, there's an added comfort and ease when receiving assistance in person. Mahalo to our federal partners and all who have provided services at our DRCs during the past few weeks."
The Hanalei DRC will be open Mondaythrough Friday, from 9 a.m. to 6 p.m., and Saturdayfrom 9 a.m. to 4 p.m., untilJuly 28. The DRC will be closed on Sunday, July 22. The DRC is located at Hanalei Elementary School Cafeteria, 5-5415 Kūhiō Highway, in Hanalei.
The Hanalei DRC is a readily accessible facility where flood survivors may go to register for FEMA Individual Assistance programs, SBA loan assistance, and other disaster assistance programs. Representatives are stationed at the DRC to answer questions and provide further assistance on low-interest disaster loans for homeowners, renters and businesses.
According to officials, as of Thursday, approximately $1.2 million in Individual Assistance grant funding has been approved by FEMA to qualifying Kaua'i and O'ahu residents. Of that amount, approximately $522,741 were approved for Kaua'i residents.
In addition, approximately $3.1 million in SBA Home Loans and Business/Economic Injury Disaster Loans have been approved for Kaua'i and O'ahu thus far.
About 543 Kaua'i residents visited the island's DRCs and registered for Individual Assistance between June 29 and July 19. The maximum grant qualifying residents may receive is $34,000. Currently, the average amount approved for Housing Assistance is $6,260.33, while Other Needs Assistance is averaging $2,432.77.
Although FEMA's Hanalei DRC will close on July 28, all applicants may continue to register for FEMA assistance online or via phone until Monday, Aug. 27. Applicants should have the following information readily available:
Social Security number;
Address of the damaged primary residence;
Description of the damage;
Insurance information;
A current contact telephone number;
An address where they can receive mail; and
Bank account and routing numbers for direct deposit of funds.
Applicants are also reminded on their right to appeal any decision made by FEMA. They will have 60 days from the date on FEMA's decision letter to file an appeal.
To register for FEMA Individual Assistance or for more information on FEMA programs or appeals, residents may call the FEMA Helpline at 1-800-621-FEMA (3362), or visit www.disasterassistance.gov.
To view a list of FEMA Frequently Asked Questions, visit the County of Kaua'i websitewww.kauai.govand click on the "Flood Recovery" link. A link to a short informational video about FEMA's programs will be available on this website by Monday, July 23.
SBA Updates
The SBA Disaster Loan Outreach Center in Kōloa will close today, July 20, at 5 p.m. SBA's Kapa'a center closed on Wednesday, July 18.
SBA representatives will remain available at the Hanalei DRC until its closure on July 28. Please see the updated schedule mentioned above.
To view more information about SBA programs, visit the County of Kaua'i websitewww.kauai.govand click on the "Flood Recovery" link. A link to a short informational video about SBA's programs will be available on the website by Monday, July 23.