By Staff Reports
(Honolulu) – McDonald's Restaurants of Hawaii is donating more than $45,000 to the Hawaii robotics teams at this year's FIRST (For Inspiration and Recognition of Science and Technology) in Hawaii Robotics Regional Competition. McDonald's owner-operators presented a check on Saturday during the competition's opening ceremony for $40,666, which will be divided among the 29 competing Hawaii robotics teams. An additional $1,000 will be given to each of the five Hawaii schools (Waialua High School, McKinley High School, Kamehameha Schools, Maui High School and Kealakehe High School) moving on to the world championship in St. Louis, Mo., in April.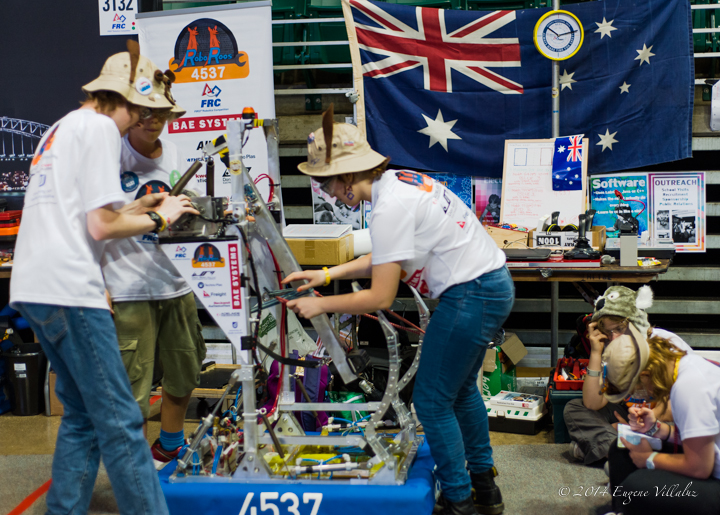 McDonald's was FIRST's official breakfast sponsor and hosted a weeklong statewide fundraiser, donating $1 from every Egg McMuffin® sandwich, Egg McMuffin® Extra Value Meal, Egg White Delight McMuffin® and Egg White Delight McMuffin® Extra Value Meal sold during the week of March 17 to 23. This year's sales raised nearly $9,000 more than the $32,000 raised for the 2013 competition. Last year's five qualifying Hawaii teams also received an additional $1,000 each.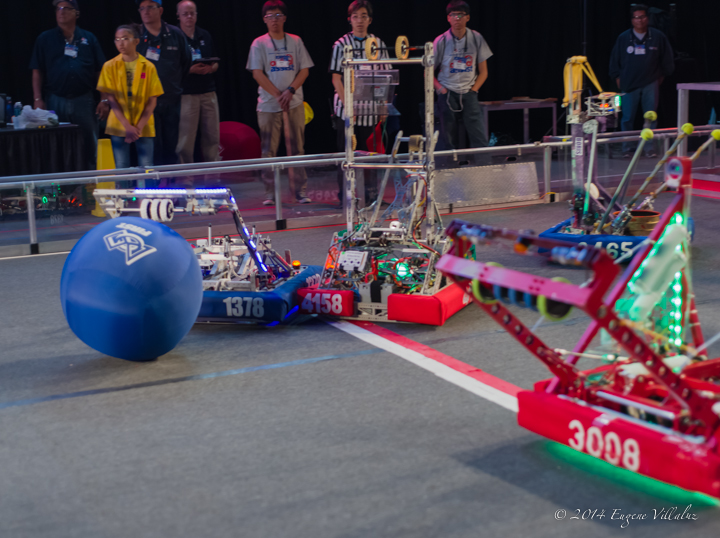 This year's competition featured a total of 39 teams – the 29 teams from Hawaii plus one from the mainland and nine from international schools.
"We couldn't be more grateful for the generous support of McDonald's Restaurants of Hawaii for the third year in a row," said Lenny Klompus, president of Friends of Hawaii Robotics. "Not only did they provide breakfast for all of our teams, but the additional money raised this year will really go a long way for the schools. Thanks to its sponsorship, McDonald's is fostering the growth of our future leaders as robotics allows them to thrive in the fields of science, technology, engineering and math."
"We thank the students for giving our customers a preview of their innovative, high-tech robots during pre-competition demonstrations at our restaurants," said Victor Lim, a McDonald's Restaurants of Hawaii owner and operator. "But we were even happier to cheer them on during the competition and feel their excitement as they masterfully maneuvered their robots around to score points. We wish the five Hawaii schools moving on to the world championship the best of luck."
About McDonald's Restaurants of Hawaii
McDonald's Restaurants of Hawaii has 85 restaurants and more than 5,200 employees in Hawaii, Guam and Saipan. In Hawaii alone, the company has 75 restaurants and more than 4,600 employees. McDonald's total economic impact on the state yearly, directly and indirectly, is about $370 million in spending and nearly 12,000 jobs in the community. McDonald's prides itself on offering career opportunities to employees, with most managers staying with the company for more than 18 years. Follow McDonald's Restaurants of Hawaii on Twitter at @McDonaldsHawaii.
About McDonald's
McDonald's USA, LLC, serves a variety of menu options, including wholesome choices, made from quality ingredients to more than 26 million customers every day. Nearly 89 percent of McDonald's 14,000 U.S. restaurants are independently owned and operated by businessmen and women. Customers can now log online for free at approximately 11,500 participating Wi-Fi enabled McDonald's U.S. restaurants. For more information, visit www.mcdonalds.com, or follow us on Twitter (@McDonalds) and Facebook (Facebook.com/McDonalds) for updates on our business, promotions and products.