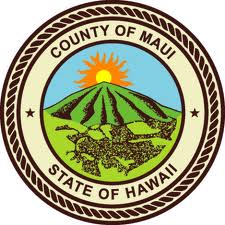 By Staff Reports
(Maui) – The Puuohala Park Basketball Court Reconstruction & Lighting Replacement project will begin construction on Monday, July 16, 2018, and continue through the end of the year. The project will include the demolition and removal of existing, and replacement of base course, concrete surfacing with drainage slope design; concrete perimeter curbing; modular sport surfacing of the basketball court; removal and replacement of basketball backboards and posts and volleyball posts; removal and replacement of existing light fixtures, poles and electrical systems and controls; and installation of new accessible walkway to existing picnic table and new basketball court.
For safety reasons the County asks the public to please remain outside of construction area barriers at all times.
The construction contract was awarded to Betsill Brother LLC for $413,213.43. Any questions or concerns may be addressed to Cheryl Akiona, Parks CIP Coordinator, at cheryl.akiona@co.maui.hi.us or 270-7388.