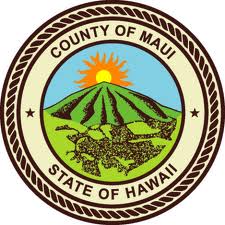 By Staff Reports
(WAILUKU, Maui, Hawai`i)– The County of Maui Mayor's Office of Economic Development today announced its free workshops for the month of September. Workshops are presented at the Maui County Business Resource Center, a County of Maui facility, located in the Maui Mall across Pizza Hut, in Suite B-9. Seating for all workshops is limited, and all workshops are subject to change or cancellation. To reserve a seat, call the Maui County Business Resource Center at 873-8247.
The following workshops are available:
The ABC's of a Business Plan
Instructor:  Craig Swift.  Wednesday, September 4, 2013, 1 to 2 p.m. Free.
Are you interested in possibly starting your own small business?  In this one-hour introductory workshop, Craig Swift, Director of the MEO Business Development Center, will present details in regards to their Core Four Business Planning Course, which is a 36-hour entrepreneurial training course.  Craig has more than 35 years of experience in owning, managing and lending to small businesses.  Participants will receive an outline of the business plan taught by MEO's Core Four Business Plan Course.
Is Your Business Ready for the Next Level?
Instructor:  Evette Lau.  Tuesday, September 10, 2013, 12 to 1p.m. Free.
Are you in need of a training facility, conference room, office space or a commercial kitchen to take the next step in your business?  Lokahi Pacific's Pono Center has it all for you.  Evette Lau, Small Business Counselor at the Pono Center, will cover the incubator programs and go over all of the services available to the community.
Sales Skills 101 – Communicating Your Way to a Better Future
Instructor:  TJ Anderson.  Wednesday, September 11, 2013, 12 to 1p.m. Free.
This workshop will focus on the single most important aspect of selling:  communicating.   Whether you want to become a great sales professional, need help communicating effectively in your relationships, or just want to become a more effective communicator overall, this workshop will help you achieve your goals. TJ Anderson is a long-time sales professional, beginning his first business at the age of 12 and promptly selling out of all his products within the first day. TJ has owned several successful businesses.  Much of his success comes from his sales skills, and during his time, he has been a national sales-leader for a Fortune 100 company, a sales manager for several companies, and has won numerous awards, prizes, and trips as a result of his sales skills. His greatest passion, however, is seeing others succeed, and he loves teaching others the fine art of selling.
Beat the Banks!
Instructor:  Philip Lenefsky, DDS.  Friday, September 13, 2013, 12 to 1:00 p.m. Free.
Have you ever wondered why banks and insurance companies have the tallest buildings, have so many branches in every city, and why they seem to have all the power?  There must be some secret, but what is it?  Find out how bankers can take your $100 deposit and turn it into $1,000 in loans.  How can they manipulate money like this?  Dr. Phil Lenefsky, DDS, operated a private dental practice from 1974-1994 in the State of Colorado and now practices as a locum tenens dentist.  Using his advanced training in finance, taxes, real estate, mortgages, and commodities, he was able to retire at the age of 41. Since then, he has been coaching and teaching others to achieve their financial independence.  HIS PESENTATION IS STRICTLY FOR EDUCATIONAL PURPOSES.  PLEASE REVIEW ANY ACTION OR PLANS YOU MIGHT UNDERTAKE WITH YOUR ACCOUNTANT, FINANCIAL PLANNER OR ATTORNEY.
Business on the Grill with Maui Business Brainstormers (MBB)
Tuesday, September 17, 2013, 12 p.m. Free.
Meet other business owners/managers, share and learn with thought-provoking questions, answers and coaching!  More info and RSVP here: www.meetup.com/MauiBusinessBrainstormers
Sales Skills 201 – Role Playing
Instructor:  TJ Anderson.  Wednesday, September 18, 2013, 11 to 12:30 p.m. Free.
In this workshop, we will delve deep into the practical, hands-on side of the sales process. The lessons and theory learned in the first class (Sales Skills 101) will be put into practice as we role-play actual sales situations. Specifically, we will focus on three ultra-important aspects of selling: 1) asking good questions, 2) handling objections, and 3) finalizing the sale, or "closing". This will be a very "experiential" workshop, and ALL attendees are expected to participate. As we go through common "objections" customers may have, we will examine and practice different ways to overcome those objections. Through this process, attendees will not only learn some interesting techniques in order to handle the most common objections, but will also teach the basic skills needed to think on one's feet and overcome objections using common sense, flexibility, and quick-thinking. Besides being a great way to learn sales, this class will be FUN, as all sales should be!
How Social Media Can Build Profitable Relationships for Your Business
Instructors:  Danielle Miller.  Tuesday, September 24, 2013, 12 to 1 p.m. Free.
There has been a shift in the way businesses reach customers, and with it came a huge marketing opportunity. Learn how to use social media to market your business, build profitable relationships, and connect with new customers. Danielle Miller is a Social Media Expert and Founder of Miller Media Management. Her expertise comes from over ten years working in the marketing industry. She has studied and analyzed nearly a decade's worth of trends to develop strategic solutions that attract loyal customers. She believes that entrepreneurs can make their businesses accessible to a wider audience by using social network marketing.
Building a Facebook Business Page from the Ground Up
Instructors:  Nicole Fisher.  Wednesday, September 25, 2013, 12 to 1:15 p.m. Free.
Starting from scratch, you will witness the building of a brand new business page.  In addition, this workshop will help you to choose effective cover images to match your message, cultivate engagement with fresh content, and to strategically brand your Facebook page.  Nicole "Nico" Fisher is an energetic entrepreneur with over 20 years of experience.  She is presently a Marketing Strategist, Social Media Consultant and Trainer and is passionate about taking businesses from good to great through various marketing avenues.
QuickBooks for Small Business
Instructor:  Richard Kehoe, CPA.  Thursday, September 26, 2013, 5 to 8 p.m. $45.00.
Learn to set up your company's QuickBooks in a small class setting with personalized tutoring.  This class is for new users and will teach you how to record sales, receive payments, prepare invoices, and balance your checkbook.  Instructor Richard Kehoe, CPA is a lead SCORE (Service Corps of Retired Executives) counselor.  Follow-up appointments are offered at no cost.
Affordable Care Act, Health Insurance and My Business
Instructor: Nikki Baysa.  Friday, September 27, 2013, 11 a.m. to 12:15 p.m. Free.
There's been quite a buzz about the Affordable Care Act since it was conceived and signed into law.  Like it or not, the way we deal with healthcare costs as individuals and as business owners will now forever change. Are you a small business owner who is worried how all these changes will affect your bottom line?  This workshop will help you understand some of the basics of Affordable Care Act, Small Business Health Options Program (SHOP), the Hawaii health insurance marketplace (the Connector) and the small business tax credits. Participants in this workshop will also learn about low-cost and no-cost health insurance coverage for individuals, families and part time employees. For small business employers and self-employed individuals, this workshop also is a must to learn how to offset the cost of employees' health insurance premiums to add to your revenue.  Nikki Baysa is the Program Specialist for the Hawaii Health Connector.