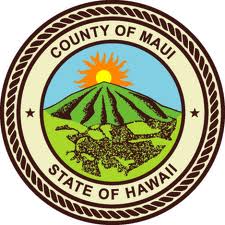 By Staff Reports
(Maui) – The County of Maui Mayor's Office of Economic Development today announced its workshops for the month of May. Workshops are presented at the Maui County Business Resource Center, a County of Maui facility, located in the Maui Mall across Pizza Hut in Suite B-9. Seating for all workshops is limited, and all workshops are subject to change or cancellation. To reserve a seat, call the Maui County Business Resource Center at 873-8247. Workshops are free unless otherwise noted.
The following workshops are available:
Google Partners Connect
 Hosted by: Tom Gaddis & Joseph Cicchino
Wednesday, May 21, 2014 8:00 – 9:00 a.m.
Maui Business Resource Center and Hands Off Media are hosting an exclusive Google session and you're invited to join us. It's a great opportunity to learn from Google experts about how to grow your business. Refreshments will be provided. Speakers will be broadcast live from Google. Topics are "Helping Small Businesses Succeed on the Web," "Maximize Your Business Online" and "Work and Win with an Agency." Please RSVP by May 16, 2014; space is limited.
Tom Gaddis and Joseph Cicchino are owners of Hands Off Media. Official Google Partners will be available to answer any questions after the event.
Blogging for Business…Should You?
Instructor: Nico Fisher
Wednesday, May 21, 2014 Noon – 1:15 p.m. (Q & A 1:15 – 1:30 p.m.)
Did you know that business blogging is a highly effective way to grow your business? What is the first step before starting a blog? In this workshop, you will learn how to get started, build an audience and make your blog a successful marketing tool. Nico Fisher will show you how to build a roadmap for writing content. She is an energetic entrepreneur with over 20 years of experience in marketing and social media. She is presently a Marketing Strategist, Social Media Consultant and Trainer and is passionate about taking businesses from good to great through various marketing avenues.
Maui Music Biz: Social Media & Marketing Savvy to Increase Your Fan Base & Income
Instructors: Danelle "Dee" Harvey & Danielle Miller
Wednesday, May 28, 2014 Noon – 1:00 p.m. (Q & A 1:00 – 1:30 p.m.)

Are you a musician? Do you want to know how to:
Stand out from the crowd and make money from your craft?
Market your music without compromising your creative time?
Know which marketing and social media platform is best for you?
At this workshop you will learn how to set yourself on the path to become a truly independent, professional artist. This seminar will demonstrate easy ways to identify, build and grow a strong fan base using online and offline methods. You'll also learn ways to increase your income for a sustainable music career. You can make substantial income from your music online – Danelle and Danielle will show you how! Danelle "Dee" Harvey is an accomplished professional singer and recording artist, published songwriter/composer, musician, teacher and vocal coach. She set up her own indie label and music publishing company, Tygahoney Music (@TygahoneyMusic) one of the first-ever Fair Trade music labels, after leaving her major label deals. Danielle Miller is a social media marketer and small business enthusiast, as well as founder of Miller Media Management, (@mmmsocialmedia), a marketing consulting and coaching company on Maui.
Special Evening Workshop: "Quickbooks for Small Business"
Instructor: Richard Kehoe, CPA
Thursday, May 15, 2014 5 – 8 p.m.
Cost: $45 per session
This small class setting offers hands-on computer training for beginners who want to learn to set up their company's QuickBooks. This class is for new users and will teach you how to record sales, receive payments, prepare invoices and balance your checkbook. Get customized answers and schedule a follow-up appointment at no cost to discuss your individualized solutions. The class is sponsored by SCORE (Service Corps of Retired Executives) and presented by Richard Kehoe, CPA and lead SCORE counselor. Followup counseling sessions with experienced SCORE counselors are available free of charge for participants.