By Staff Reports
(Makaha)– Danielle "Duckie" Ir­­­win, the president of nonprofit Makaha Learning Center and Chief Strategy Officer of solar company Go Local Powur, was recently announced as Mrs. Hawaii International 2023. "Duckie" Irwin will be the proud Hawaii representative at Mrs. International in Kingsport, Tennessee in late July.
The Mrs. International pageant is a prestigious event that showcases the accomplishments of married women from around the world. The contestants are judged on their interview skills, evening gown presentation, fitness wear performance and platform statement. The pageant's mission is to make a difference and also promotes the values of marriage, family and community service.
"Duckie" is running on a platform of love and aloha called: In all things, Aloha. She feels so fortunate to go through this Mrs. International journey with the support of her husband, Ryno, their 3 children, family and community at large from Makaha to beyond the Hawaiian islands.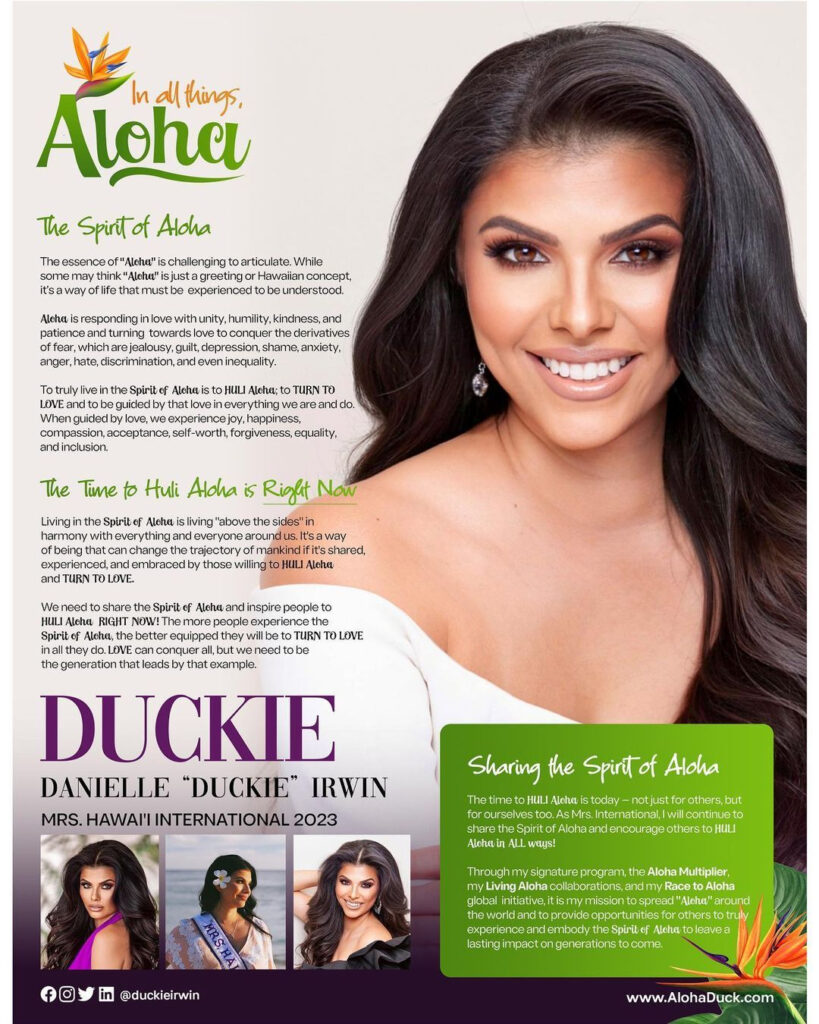 "The mission of my platform is to inspire people to take a stand for love. I am driven by two principles: love God and love others. We have forgotten how to love and care for each other," "Duckie" said. "The word Aloha is a reminder for people to love themselves and others."
She is a mom, a wife, an entrepreneur, a nonprofit executive, but before she was all that, she was a Makaha girl with a love for her 'aina, her land.
"Duckie's" mission with this pageant is to share the aloha spirit and showcase not only the natural beauty of Hawaii, but also show the world that Hawaii is a leader in renewable energy and strategies to preserve our beautiful islands free from pollution for future generations to enjoy.
Her passion for renewable energy and environmental sustainability is very palpable. She believes that Hawaii has the potential to be a model for the rest of the world in using clean and green sources of power.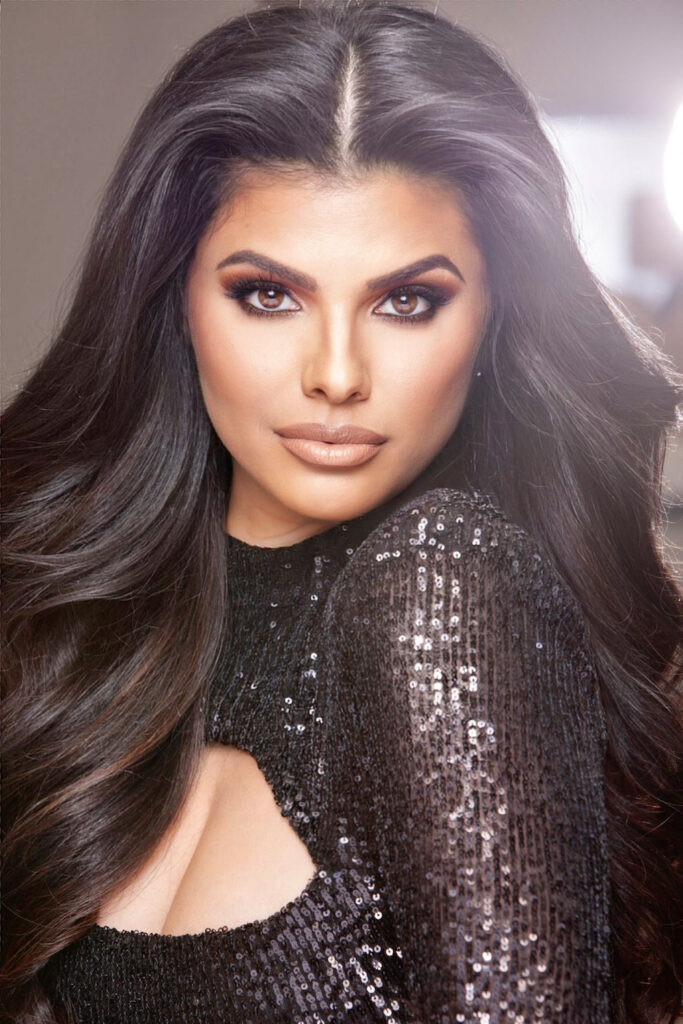 "I want to show people that we can live in harmony with nature and protect our precious resources. Hawaii is blessed with abundant sun that can be harnessed without harming the environment," Duckie Irwin explained.
"Duckie" will also use her title as Mrs. Hawaii International to raise awareness for her nonprofit organization, Makaha Learning Center, which provides educational opportunities and mentorship for underprivileged youth in her hometown.
"Makaha Learning Center is my great passion. This is where I grew up and where I formed this philosophy of love and aloha. I want to give back to my community and help the next generation of leaders achieve their dreams," Duckie Irwin said.
"Duckie" invites everyone to follow her journey on social media and support her as she competes for the crown of Mrs. International 2023. Her Instagram handle is @duckieirwin
"I am honored and humbled to represent Hawaii at the Mrs. International pageant. This is a dream come true for me and I hope to make my state proud," she said.