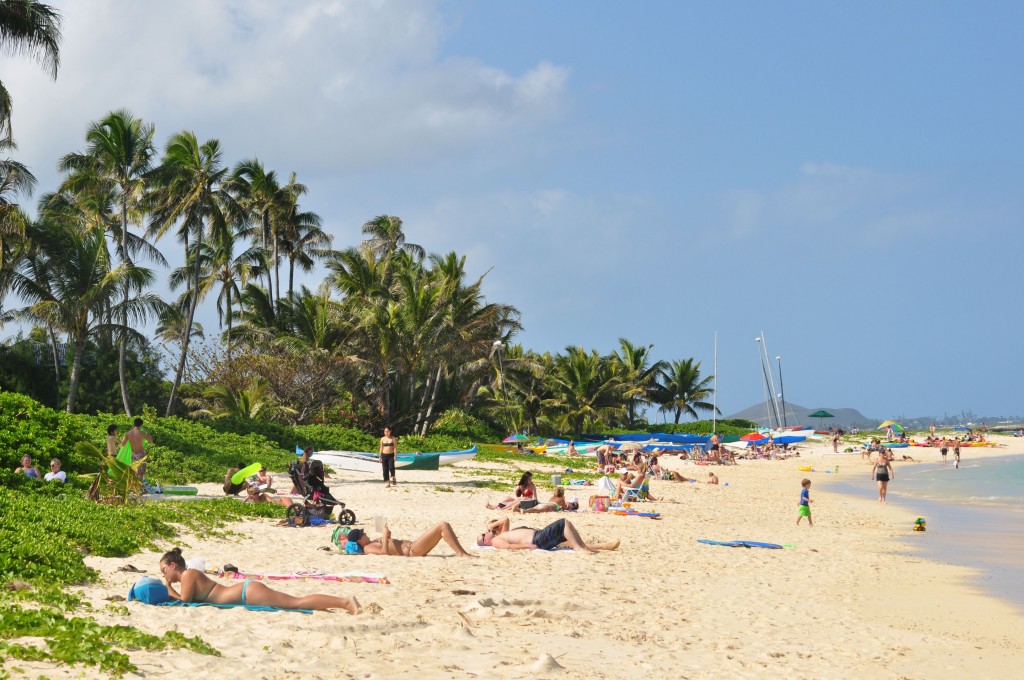 By Nikki Garrett Metzger
(Hawaii)–A wet start to the week, but things will dry out this afternoon setting the stage for drier than normal trade conditions for much of the week ahead, and probably lingering into next weekend.  We could see some added moisture, maybe some added clouds and showers along with lighter trade winds late next weekend into early next week.
For the next several days trade winds will remain right around 10-20 mph, maybe a little bit stronger, with night and morning showers for windward and mauka areas and drier, sunnier conditions leeward. Highs in the mid 80s, lows in the low 70s.
Honolulu Ocean Safety is reporting box jellyfish have come in on Oahu's south shores. Check with the lifeguards and look for warning signs before going into the water. The monthly influx is forecast to last through Tuesday.