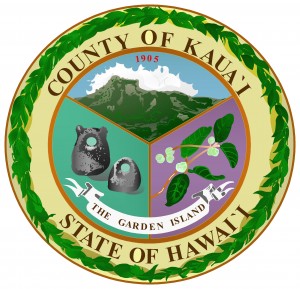 By Staff Reports
(LÎHU'E) – County officials are encouraging eligible property owners to apply for the new home preservation program, which would limit their real property taxes to three percent of their gross income or $500 whichever is higher.
The program was approved on Sept. 1 by the County Council via Bill 2495 as part of a major tax reform to correct the system.
To qualify for the home preservation program, the following criteria must be met:
The property is owner-occupied and is the only real property owned by the applicant(s).
The 2013 net value of the property was $750,000 or more.
The aggregate gross annual income of all title holders is $100,000 or less.
The home exemption on the property has been in existence for at least 10 years without a change in ownership, other than transfers between family members.
The property qualifies for the homestead class tax rate.
The taxes on the property are current.
If there are additional dwellings on the property, they must be owner-occupied.
Applications for the home preservation program can be accessed on the county website, www.kauai.gov. They are also available at the Real Property Assessment Division counter located at the Lîhu'e Civic Center, Kapulç Building.
The deadline to apply is Dec. 31, 2013.
For more information about the recent amendments to the county's real property taxes, please go to www.kauaipropertytax.com or call the Real Property Assessment Division at 241-4224.