By Staff Reports
(Honolulu) – Gov. Neil Abercrombie announced the release of more than $96.6 million for the construction of capital improvement projects (CIP) at state airports that will further stimulate Hawaii's growing economy and job environment.
"Our airports are the first impression of Hawaii for many of our visitors and these improvements, in conjunction with our Hawaii Airports Modernization Program, will help turn them into safer, world-class facilities," Gov. Abercrombie said. "With the recent stabilization of our visitor industry, we will need projects like these to continue to expand our economy through construction."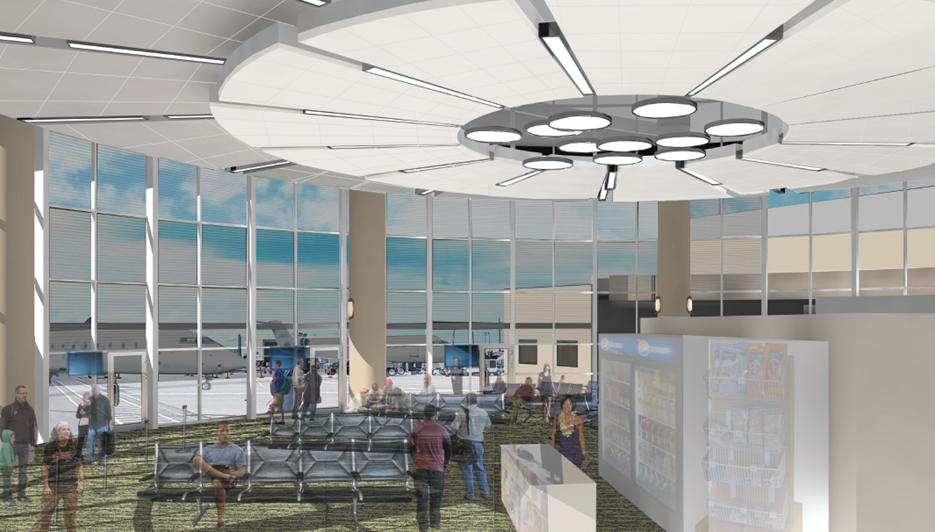 Allotment of funds for the following projects, identified by state legislators, has been approved by the Governor:
$50,000,000 – Taxiway Z Structural Improvements, Honolulu International Airport, Oahu – Pavement reconstruction of Taxiway Z. Taxiway Z will be paved with new asphalt and concrete that will have more structural integrity. Also, pavement markings will be replaced to ensure compliance with all current Federal Aviation Administration (FAA) operational and safety standards.
$35,740,000 – New Diamond Head Commuter Terminal, Honolulu International Airport, Oahu –Construction for a new Commuter Terminal adjacent to Gate 6 at the end of the Diamond Head Concourse.
$4,789,771 – Restroom Renovation (Phase 2), Kahului Airport, Maui – Construction for the renovation of public restrooms at hold rooms, ticket lobby and commuter terminal.
$3,680,000 – Terminal Fire Protection System Replacement, Kahului Airport, Maui – Construction to replace the existing fire sprinkler lines and risers throughout the facility.
$2,000,000 – Replacement and/or Renovation of Parking Structure Pedestrian Bridges, Honolulu International Airport, Oahu – Design to replace or rehabilitate three pedestrian bridges that connect the Overseas
Terminal to the Overseas Terminal Parking Garage.
$410,000 – Runway Safety Area Improvements, Lihue Airport, Kauai – Plans for an environmental assessment related to reconfiguring Runway 3-21 to comply with FAA Runway Safety Area standards.