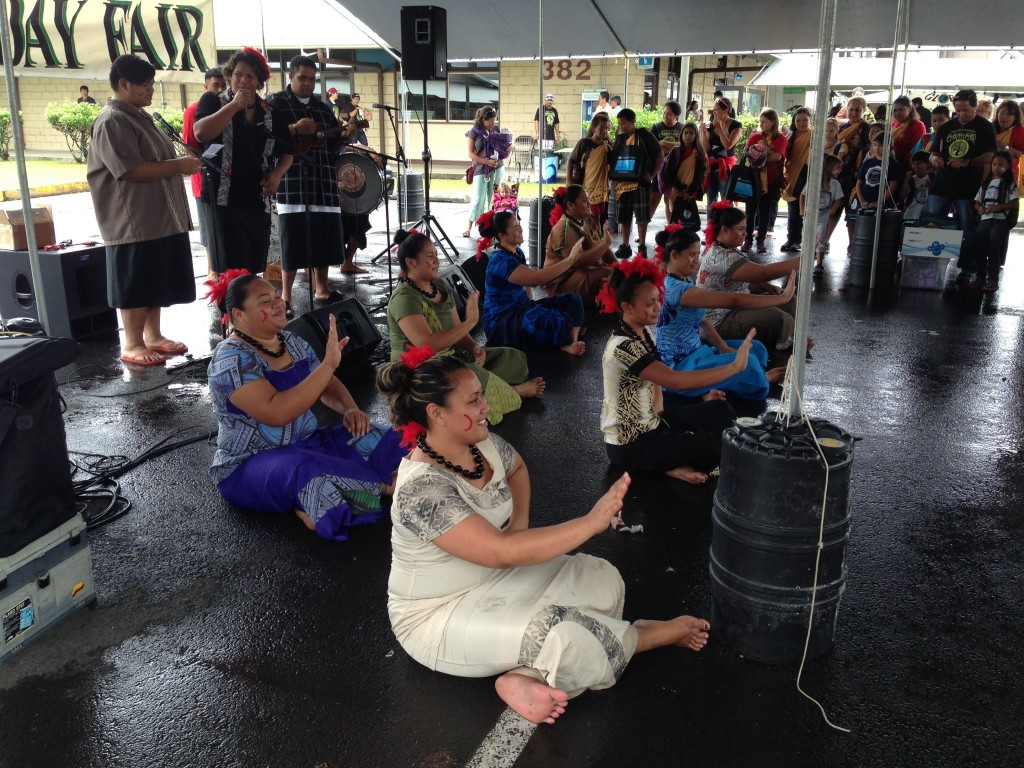 Tupalaga O Samoa performs at the 2013 Earth Fair in Hilo.
By Staff Reports
(HILO) — Hawai'i Community College and the University of Hawai'i at Hilo are pleased to announce that the 26th Annual Earth Fair will be a two-day event this year, taking place on Friday, April 11 and Saturday, April 12 in Hilo.
Featuring live music and educational activities, the 2014 Earth Fair is an opportunity for local school children and the general public to gaining a deeper appreciation for the natural environment — while having fun.
The Friday, April 11 event will take place from 9 a.m. to 3 p.m. at the UH Hilo campus and is geared toward local students, who can learn about marine debris, practice identifying sea creatures at live touch tanks, learn about invasive species, and much more.
The Saturday, April 12 event will take place from 9 a.m. until 1 p.m. on the Hawai'i Community College campus in Hilo and is geared toward community members of all ages.
The Saturday event will feature musical entertainment by the Big Island Underground, featuring Pō & the 4fathers, and Grant Ka'ua'a of the Kuahiwis and Mixjah. There will be activities, demonstrations and exhibits about Polynesian voyaging by the Polynesian Voyaging Society; hydroponics for home gardeners; compost tea brewing; mushroom growing; vermicomposting and more. There will also be a plant giveaway, environment-related movies, and locally grown or produced food and drinks.
Both days are free and open to the public.
For more information, contact Earth Fair coordinators Tom Dewitt at tsdewitt@hawaii.edu or Claudia Wilcox-Boucher at claudiab@hawaii.edu.