By Miguel Gonzalez
Editor
Photos by Melanie Gonzalez
(Honolulu)– Costumes, flare and sas were ever present this past weekend at the convention center as Comic Con Honolulu returned to the delight of local fans.
The well attended event featured panel discussions with important figures in the entertainment world, as well as exhibits, interactive demos and a very entertaining costume contest that drove the masses to the third floor of the convention center to watch and cheer their favorite character/hero.
Also in attendance, Roy Thomas, Stan Lee's successor, offered an exclusive to Hawaii fans. He co-created some of comics' greatest characters, including Wolverine, the Vision, Ultron, Captain Marvel (Carol Danvers), and Iron Fist. Roy's talent and accomplishments led to him taking over from Stan Lee as Editor and Chief of Marvel Comics.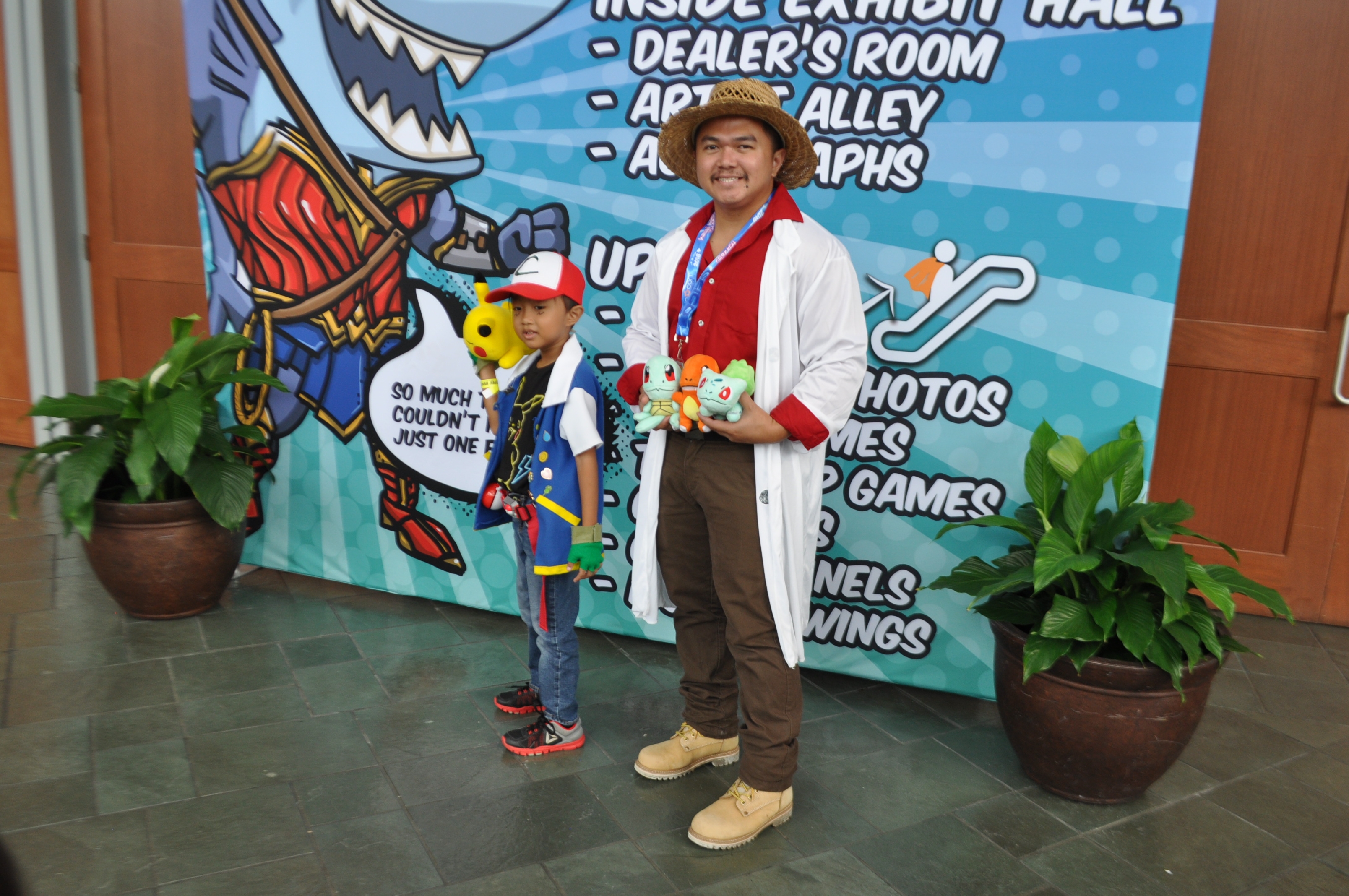 Roy was joined by the current artist for Deadpool, Scott Koblish; Tabletop Gaming legend and star from Supernatural , Felicia Day; the voice of Finn from Adventure Time , Jeremy Shada; and Morgan from The Walking Dead , Lennie James. Local girl Kelly Hu will be returning to the islands ( X2, Arrow ) while Jason Isaacs ( Harry Potter movie series, Star Trek: Discovery ) who this past weekend made his Hawaii debut.
Another first for Hawaii was the official Blizzard panel! Blizzard, the makers of popular games such as Overwatch and World of Warcraft, also included one of their writers, Michael Chu, as well as five Overwatch voice actors – for what was the largest gathering of Overwatch voice actors ever in the state.
Widely recognized as the premier convention for Hawaii, Comic Con Honolulu also provided plenty of events for the entire family, such as a gaming room, a cardboard box battle and even a live demonstration of proper use of a light saber from the Hawaii Saber Academy.