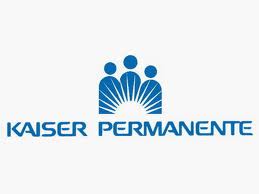 By Staff Reports
(Honolulu)– Kaiser Permanente Hawaii continued to demonstrate its strong commitment to quality and service, ranking as the number one health plan in the state and among the top 25 health plans in the nation, according to the National Committee for Quality Assurance's 2013 ranking of health plans in the U.S. The "NCQA's Health Insurance Plan Rankings 2013-2014" report is published annually and ranks health plans in three categories: Medicare, Medicaid and Private (Commercial).
Kaiser Permanente Hawaii plans are the highest rated in the state. Its commercial plan is ranked within the top six percent of ranked commercial plans nationwide at No. 25 (out of 484 plans); its Medicare plan moved up to No. 5 in the nation (out of 404 plans) and its Medicaid plan retains its 2012 position as No. 2 in the nation (out of 131 eligible plans).
"Through this nationally recognized ranking system, employers and individuals have a reliable way to evaluate the quality and service of health care organizations in Hawaii," said Kaiser Permanente Hawaii President Janet Liang. "Our number one state-ranking once again demonstrates that our commitment to early detection of disease, prevention and coordinated care makes a positive difference in people's lives."
Kaiser Permanente Hawaii was ranked second in the nation at cholesterol screening and management of patients with cardiovascular disease and controlling blood pressure in patients with hypertension. Hawaii's largest integrated health care organization also ranked third in the nation at controlling blood pressure for patients with diabetes and fourth in the nation at ensuring patients receive a beta blocker treatment after a heart attack.
"It's a privilege to support the health of our members and communities, and we are honored by this exciting news," said Dr. Geoffrey Sewell, President and Executive Medical Director, Hawaii Permanente Medical Group. "It speaks to the excellence that our physicians and care teams provide every day."
A key area of focus has been Kaiser Permanente's increasing use of health information technology and its integrated electronic health record, Kaiser Permanente HealthConnect®, which is the largest private electronic health record in the world. KP HealthConnect provides members with convenient, 24/7 access to their personal health information and to their care teams.
Kaiser Permanente's model of care continues to be recognized as industry leading. In the "NCQA's Health Insurance Plan Rankings 2013–2014" all eight Kaiser Permanente regions Private (Commercial) plans ranked No. 1 in the markets they serve and among the top 25 in the nation. They are also all ranked in the top 20 Medicare plans, with Hawaii ranked as the No. 2 Medicaid plan in the nation.
Now in its ninth year, the "NCQA's Health Insurance Plan Rankings 2013-2014" is based on combined scores for health plans in NCQA's Healthcare Effectiveness Data and Information Set, commonly called HEDIS®; the Consumer Assessment of Healthcare Providers and Systems, or CAHPS®; and NCQA Accreditation standard scores. Consumers and employers assess plans prior to annual enrollment periods.
The rankings and methodology are posted on the NCQA's website at www.ncqa.org.
Kaiser Permanente Hawaii has provided total health to the people of Hawaii for more than 50 years, with physicians who are members of the Hawaii Permanente Medical Group, the largest multi-specialty physician group practice in the state of Hawaii. Kaiser Permanente is dedicated to care innovations, clinical research, health education and the support of community health. Visit kp.org for additional information, become a fan of good health at Facebook.com/KPHawaii or follow @KPHawaii on Twitter. 
NCQA is a private, non-profit organization dedicated to improving health care quality. NCQA accredits and certifies a wide range of health care organizations. It also recognizes clinicians and practices in key areas of performance. NCQA's Healthcare Effectiveness Data and Information Set (HEDIS®) is the most widely used performance measurement tool in health care.