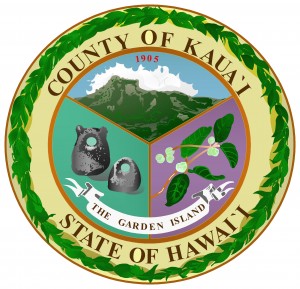 By Staff Reports
(WAILUA) – Maintenance work on the Kamalu Road Bridge in Wailua Homesteads is scheduled to begin on today, Sept. 16 and is expected to be completed by the end of November.
The work will be done weekdays from 7 a.m. to 4 p.m. While the project is underway, there will be intermittent lane closures.
The scope of work includes: cleaning and painting of the parapet walls; installation of new waterline brackets and erosion protection repairs.
Motorists are advised to exercise caution while driving through the area and to follow all construction and traffic control devices as well as the flagmen.
Anyone with questions can call Samy Venkatesan with the Engineering Division at 241-4885.