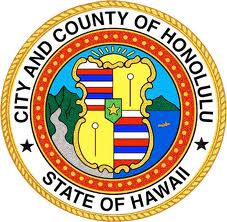 By Staff Reports
(Kaka'ako) – The Department of Design and Construction today announced partial road closures along Keawe Street beginning today, September 16 through Friday September 20 as part of a major sewer line rehabilitation project.
A portion of Keawe Street, between Ala Moana Boulevard and Auahi Street, will be closed from 8:30 a.m. to 3:30 p.m.
To accommodate area businesses:
Access to this portion of Keawe Street will remain open via the Ala Moana Boulevard side of Keawe Street.
Motorists traveling on Auahi Street will not be allowed to turn onto Keawe Street heading toward Ala Moana Boulevard.
Motorists traveling toward Ala Moana Boulevard on Keawe Street mauka of Auahi Street will turn right or left at Auahi Street.
Motorists are encouraged to avoid this segment of Keawe Street during construction and to use alternative routes to reach their destinations. Motorists should stay alert for police officers guiding traffic, lane restrictions, detours, changing traffic patterns, and moving construction equipment, vehicles, and personnel.
PROJECT INFO:
The project consists of sliplining rehabilitation of 1,980 lineal feet of an existing 6'x 6' box sewer and the installation of approximately 210 lineal feet of new 6-inch diameter sewer pipe at 711 Ala Moana Boulevard. The existing 6'x 6' box sewer to be rehabilitated runs along Auahi Street from Kamani Street to the west and turns makai on Keawe Street. The sliplining rehabilitation involves the construction of access pits at six strategic locations along the existing box sewer. The top portions of the existing box sewer will be cut open and new 60-inch diameter piping will be placed into the box and slid into place, creating a new pipeline within the old structure. The $11.4 million project began in March and is estimated to take one year to complete.