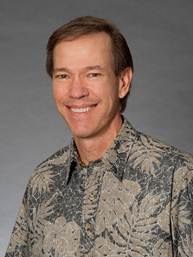 Jeffrey Wilkinson
By Staff Reports
(Honolulu) – Mayor Kirk Caldwell announced that Jeffrey Wilkinson has been selected to be the new administrator for the Honolulu Zoo, effective April 1st.
"Jeffrey has strong management, marketing, and operations experience and we are happy to bring him home to Oahu," said Mayor Caldwell.  "One of Jeffrey's initial responsibilities will be to work toward the zoo's reaccreditation in 2016."
Wilkenson will be returning to Honolulu after serving as chief operating officer of non-profit St. John's Program for Women and Children in Sacramento, California since 2011.  Previously, he was College Director at ITT Technical Institute and president of Menco, Inc. which sells consumable products to retailers.  In total, he has more than 20 years of experience as a top level executive.
Wilkenson is a graduate of the University of Southern California and Punahou School.
Every zoo in the United Stated must complete a thorough accreditation process every five years through the Association of Zoos & Aquariums.  The accreditation ensures zoos meet animal management and care standards, including living environments, social groupings, health, and nutrition.  The Honolulu Zoo's accreditation is up for renewal in 2016.