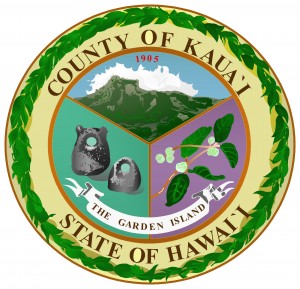 By Staff Reports
(Lihue)–Mayor Bernard P. Carvalho, Jr. will be concluding this round of community outreach meetings this week.  The public is invited to attend the meetings on Wednesday, Jan. 25 at the Kekaha Neighborhood Center, and on Thursday, Jan. 26 at the Kōloa Neighborhood Center. Both meetings will be held from 6 – 8p.m.
Mayor Carvalho will present an update of his Holo Holo 2020 program along with a report of islandwide and regional projects of interest, such as tax relief changes, transportation updates and recycling opportunities.
The Mayor's cabinet will also present regional updates. Topics at the Kekaha meeting will include the relocation of the Kekaha lifeguard tower and the proposed emergency evacuation area.  The Kōloa meeting will include updates on the south shore area development plan, the Kaneiolouma Heiau, Paanau Phase II housing project and the Kalāheo Community Garden.
Special accommodations, sign language interpreters and interpreters for non-English speaking person are available upon request five (5) days prior to the meeting date. To request an accommodation, please contact the Office of the Mayor at 241-4900 or via email at sblane@kauai.gov.