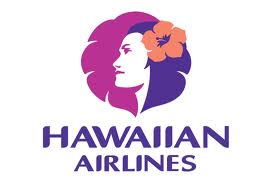 By Staff Reports
(New York and Honolulu)– Hawaiian Airlines and JetBlue Airways announced a partnership agreement that will make it easy for travelers up and down the East Coast to enjoy the incomparable Hawaii travel experience.
Mark Dunkerley, president and CEO of Hawaiian Airlines, and Dave Barger, president and CEO of JetBlue, signed the agreement at JetBlue's Terminal 5 at John F. Kennedy International Airport amid a festive Hawaii-themed celebration of Hawaiian music, hula dancing, fresh flower lei and other special gifts from Hawaii for travelers transiting the terminal.
Dunkerley commented, "This partnership with JetBlue makes Hawaii more accessible than ever for our friends on the East Coast, and in June will put the islands at their doorstep with our new daily nonstop service between JFK and Honolulu."
"We're thrilled to partner with Hawaiian Airlines and look forward to welcoming them to our home in the Big Apple later this year," Barger added. "Our customers have long asked for options to the Aloha State, and today we're proud to partner with Hawaiian Airlines to get them there in comfort and style."
Seamless Connections and New Destinations
Effective this week, customers will be able to purchase single tickets combining travel on both Hawaiian and JetBlue, allowing for seamless travel between the carriers' networks. Connections are available for immediate travel via Los Angeles International Airport (LAX), where Hawaiian offers multiple daily departures.
In the near future, Hawaiian intends to codeshare on JetBlue-operated flights, placing its HA code on JetBlue-operated flights*.
The carriers plan to further expand their partnership on June 5, when Hawaiian launches the only nonstop service between New York City and Hawaii with its new wide-body, twin-aisle Airbus A330-200 aircraft seating 294 customers.
JetBlue to Welcome Hawaiian into its Home in New York
Hawaiian's daily flights from Honolulu will arrive and depart from JFK Terminal 5, becoming the first of JetBlue's airline partners to locate at the carrier's acclaimed home. At Terminal 5 – JFK Airport's newest terminal – travelers can take in a host of shopping options and unique dining experiences, enjoy the convenience of gate-side food ordering and delivery, and surf the web with free terminal-wide Wi-Fi.
Hawaiian Flight 51 will depart JFK daily at 10:00 a.m. and arrive at Honolulu International Airport at 3:00 p.m. The return Flight 50 ("Hawaiian 5-0") will depart Honolulu daily at 3:05 p.m. and arrive in New York at 6:55 a.m. the following morning.
The new flight's mid-morning New York departure will allow travelers in markets served by JetBlue up and down the East Coast, such as Boston, Buffalo, Charlotte, Fort Lauderdale, Orlando, and Raleigh/Durham, to make a seamless connection to Honolulu and arrive in time to enjoy a first afternoon on the beach, or to make another easy connection on Hawaiian to Kauai, Maui, or Hawaii Island and settle in for a beautiful island sunset.
Hawaii residents will also benefit from a new level of access from anywhere in the islands to popular East Coast destinations that are home to world-class attractions, historical sites and major sporting events, all booked on Hawaiian.
Customers may book their connecting travel by calling Hawaiian Airlines or by contacting their preferred travel agent. Both carriers plan to sell each other's flights on their respective web sites in the near future.
New Travel Options for TrueBlue and HawaiianMiles Members
Hawaiian and JetBlue have reached a preliminary agreement to allow members of each carrier's frequent flyer program to earn and redeem loyalty points or miles for travel on either carrier. Under this agreement JetBlue's TrueBlue members will soon be able to accrue points on any Hawaiian-operated flight, while HawaiianMiles members will be able to earn miles on any JetBlue-operated flights. Similarly, frequent fliers will be able to redeem their points or miles for travel on either carrier's network, bringing new, much-requested destinations to each program's loyal members.