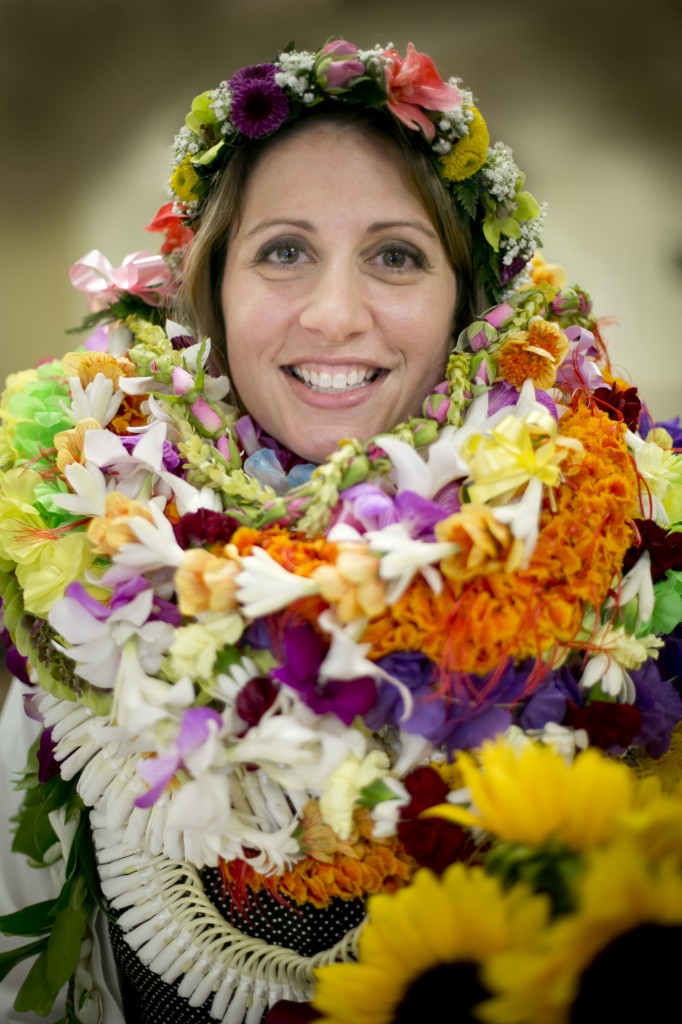 By Staff Reports
(Oahu) – The Queen's Medical Center has announced that Kara Izumi, PharmD, BCPS, BCNSP, has been named 2013 Employee of the Year.  Izumi is the Clinical Pharmacist for Queen Emma Tower 4's Surgical Intensive Care Unit (SICU) and the Nutrition Support Specialist for the Pharmacy Department.  She has been a Queen's employee for 7 years.
Izumi is involved with hospital wide task forces for evaluation and treatment of pain, agitation and delirium in hospitalized patients. She is an integral part of the multidisciplinary SICU team and works to ensure optimal and safe use of medication therapy for the ICU patients.  She is actively involved in improvement activities within the SICU, including her involvement in the SICU Sleep Program to help ensure medications are not automatically scheduled in the middle of the night, which disrupts patients' sleep, and routinely assessing the potential influence of a patient's medication regimen on sleep and delirium.
Izumi has been recognized for her work by the Hawaii Pharmacists Association as the Innovative Pharmacist of the Year.  She enjoys teaching and is involved in the education of pharmacy students, pharmacy residents, surgical residents, nursing staff and pharmacy staff.  She was recognized by the University of Hawaii at Hilo Daniel K. Inouye College of Pharmacy as "Preceptor of the Year" for her outstanding student education and mentorship.
She has obtained Board Certification in Pharmacotherapy and Board Certification in Nutrition Support Pharmacy.
The Queen's Employee of the Year is chosen from 12 Employees of the Month who represent a staff of over 3,500.
Izumi was awarded a personally engraved koa box, free reserved parking for a year and a $2,000 check or travel voucher.  Her name will also be engraved on a perpetual plaque.  Izumi also received $2,500 from a fund established by Art Ushijima, President of The Queen's Medical Center, in honor of his parents, James and Kay Ushijima.
Izumi resides in Kaneohe.