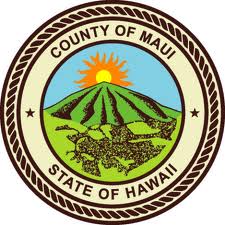 By Staff Reports
(Maui) – The County of Maui, Department of Housing and Human Concerns, Volunteer Center is offering a Social Media Training for Volunteer Programs to kick off National Volunteer Week, April 21-27.  National Volunteer Week is about inspiring, recognizing and encouraging people to seek out ways to engage in their communities.
Roxanne Darling of Bare Feet Studios will be presenting a workshop to boost organizations' volunteer programs.  Roxanne has won numerous awards and recognition for her work in social media, been featured in a number of books, and produced the first large-scale social media campaign on Maui in 2009 for the Maui Visitors Bureau. She is a long-term consultant to the Weinberg Foundation Fellows Program for Nonprofit Directors and is committed to helping others communicate their message as easily and clearly as possible.
The workshop will be held April 19, 2013 from 11:30 a.m. to 1:00 p.m. at the Cameron Center Auditorium.  It is sponsored by the County of Maui, Network of Volunteer Leaders (NOVL, Maui), Bare Feet Studios LLC, and Tri Isle Resource & Conservation Development Council, Inc.
Please register as a NOVL member or non-member. Free tickets are available for NOVL members.  Cost for non-members are $20.00 per person.   You can register to become a member at http://novlhawaii.org.  To register for the workshop, visit www.mauicounty.gov/volunteercenter.
For more information about the workshop and NOVL, contact wendy.stebbins@mauicounty.gov or call 270-7150. To read more about National Volunteer Week and find volunteer opportunities visit www.handsonmaui.com.