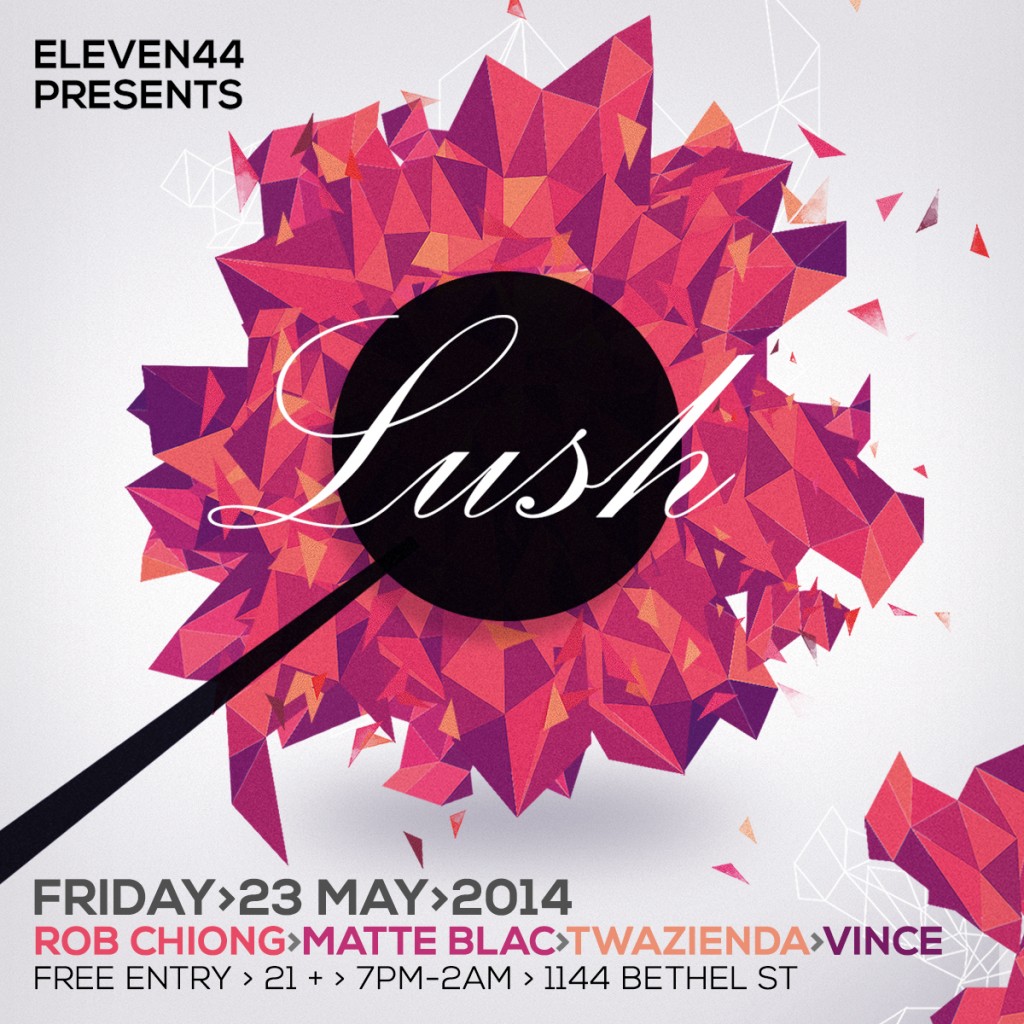 By Staff Reports
(Honolulu)—eleven44 will be hosting a variety of events this week.
Thursday, May 22
Cheeky!
A partnership with Star 101.9, Maleko is the night's host. He'll keep the party going with give-aways and is hosting free glasses of Champagne for the ladies. DJs Coop de Ville and Durtie Rice are spinning from 7:00 p.m. to midnight. Come early for free tapas (until 8pm). Stay late for the great music. Half-off VSP Bottle Service – great for girl's night out and bachelorette or birthday celebrations. No cover/FREE.
Friday, May 23
Lush
A night of solid House music with Rob Chiong and Matt Blac. Drink specials all night long. 21+. No slippers or beachwear, please. No cover/FREE.
Saturday, May 24
Liquid
The first in a series of events presented by Debauchery Events. This one is the official after-party for the Life Foundation's AIDS Walk. Tonight DJ Marlon takes on the early crowd and DJ Javi (fresh from Europe) take you through the early morning. No cover and happy hour deals until 10:00 p.m. $10 cover after 10:00 p.m. Call ahead for VSP Bottle Service. Theme dress encouraged! Ladies and gents, bring out your shiniest most 70s, retro fashion. (Please, no slippers, tank tops or shorts.). Valet parking available in front. 21+
More information on all these events at info@eleven44hawaii.com