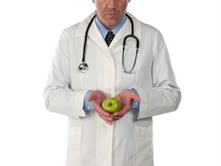 By Staff Reports
(Honolulu)– – The Queen's Medical Center (QMC) has once again earned Quality Respiratory Care Recognition (QRCR) under a national program aimed at helping patients and families make informed decisions about the quality of the respiratory care services available in hospitals.
About 700 hospitals or approximately 15% of hospitals in the United States have applied for and received this award. Queen's Respiratory Services has consistently received this award since 2009.
"This award is a tribute to our dedicated Queen's Respiratory Care Practitioners and their daily efforts in placing our patients first, while promoting quality and safety in the delivery of evidence-based respiratory care," said Carol Agard RRT, FAARC, Manager, QMC Respiratory Care Services.  "Congratulations to our skilled Respiratory Team for their ongoing and vital role in maintaining this national award for five consecutive years."
The QRCR program was started by the American Association for Respiratory Care (AARC) in 2003 to help consumers identify those facilities using qualified respiratory therapists to provide respiratory care. Hospitals earning the QRCR designation ensure patient safety by agreeing to adhere to a strict set of criteria governing their respiratory care services.
To qualify for the recognition, Queen's provided documentation showing it meets the following conditions:
All respiratory therapists employed by the hospital to deliver bedside respiratory care services are either legally recognized by the state as competent to provide respiratory care services and/or hold the CRT or RRT credential.
Respiratory therapists are available 24 hours.
A designated medical director plays an active role in the advancement of respiratory care services.
Respiratory interventions and therapy utilize evidence-based protocols in the management of patients with respiratory diseases and disorders.
All respiratory services are provided to patients on a one to one to one basis.
Provides education, opportunity and advancement for staff development in the areas of quality, safety, patient satisfaction, performance improvement and research.
Periodically bench mark performance of your respiratory department on efficiency and quality metrics with similar departments for the purpose of identifying and achieving best practice.
The AARC's QRCR program was developed to recognize those hospitals demonstrating excellence in the delivery of respiratory care services and their commitment to patient safety and quality patient care.  A list of QRCR hospitals is maintained at the association's website for consumers,www.YourLungHealth.org.
Respiratory therapists are specially trained health care professionals who work under physician's orders to provide a wide range of services across the continuum of care from premature infants to geriatrics and including palliative care in the hospital, out-patient and home setting. In addition, they are key members of lifesaving response teams charged with handling medical emergencies.
The AARC is a membership organization representing more than 50,000 health professionals involved in respiratory care nationwide.