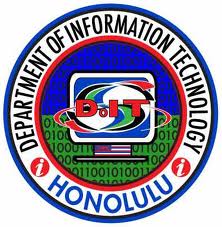 By Staff Reports
(Honolulu)– Mayor Peter Carlisle announced the launch of "Honolulu 311", a new system through which the public may use personal smart phones to report abandoned vehicles, broken street lights, illegal dumping and other issues.
Carlisle also announced that three fellowship participants from the nonprofit Code for America organization have joined the City for five weeks to help us better connect with the public.
"The Honolulu 311 system will help Honolulu become a lean, clean, smart city through the use of technology," Carlisle said. "This is one of the goals this administration had envisioned to make city government more user-friendly.
Besides encouraging the public to help alert City officials about ongoing issues, Honolulu 311 also allows people to submit photographs illustrating these situations, and can pinpoint their locations using smart phone Global Positioning Systems.
Honolulu 311 was activated today, and can be utilized by downloading the app from the app marketplace on a particular smart phone by typing in "Honolulu 311." The app is available on iPhone, Android, Windows Mobile, and Blackberry.
The information submitted through the system will be reviewed and forwarded to appropriate departments for action.
The Code for America Fellows who will be working with the City are designers Sheba Najmi and Diana Tran, and developer Mick Thompson.
The Code for America fellowships follow the City's successful "Hackathon" conference two weeks ago, in which some of the best code writers in Hawaii helped create pilot applications that can help citizens interact with City government and make it more efficient.
The City's Department of Information Technology is continuing to develop some of the best applications for implementation later this year.