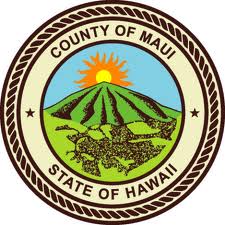 By Staff Reports
(Maui)– Due to popular demand, the 2013 Maui Solar Summit has been moved to a new location: Castle Theater at the Maui Arts and Cultural Center (MACC.)
The summit is being presented on today, May 24, 2013 by the County of Maui and the University of Hawaii Maui College's Sustainable Living Institute of Maui (SLIM). The goal is to answer questions about the future of the solar industry and photovoltaic systems in the county.
Mayor Alan Arakawa is scheduled to kick off the event with a talk entitled "Why the community wants more solar." The mayor just returned this week from China where he was a panel speaker at an environmental conference in Taihu. During that conference, he discussed Maui County's work with solar and other renewable energy in front of an international audience.
"This Solar Summit is a must for anyone, whether you work in the solar industry or are a homeowner who just wants to find out more about putting PV on their rooftops," said Mayor Arakawa. "Maui is far ahead of the game when it comes making the most of our natural resources and we want to continue on that path, until we are completely independent of fossil fuels."
As of Wednesday afternoon there were about 230 people registered for the 2013 Solar Summit. Now that the event has been relocated to the MACC, much more seating is available.
For advance registration, call 984-3379 or email SLIMinfo@hawaii.edu. Registration will also be taken at the conference on Friday morning at 11 a.m. at the registration table outside Castle Theater. The program begins at 11:30 a.m.; the event is set to conclude by 1:30 p.m.
The Solar Summit is free of charge; those who register in advance may purchase lunch for $5.
The summit will address questions pertaining to circuit penetration, interconnection studies, County permits, MECO pre-approvals, PUC Rule 14H, off-grid systems, and recent changes to the State tax credit made during the 2013 Legislative session.
For more information about the 2013 Maui Solar Summit check out http://sustainablemaui.org/maui-solar-summit/.
For a look at a Forbes article about the Environmental Summit in Taihu that Mayor Arakawa just returned from, visit http://www.forbes.com/sites/michaeltobias/2013/05/21/china-declares-global-state-of-emergency-an-urgent-telegram-from-taihu/.