By Staff Reports
(Honolulu)– Blue Note Hawaii, the state's premier venue for the world's most celebrated artists, is pleased to expand its horizons with a new and ongoing comedy series, kicking off with Roseanne Barr in April. Tickets previously purchased for the Roseanne Barr show in November will still be valid for the April dates. Tickets purchased for November 4 will be valid for the April 8 show, and tickets purchased Nov. 5 will be valid for April 9. All tickets are on sale now at www.bluenotehawaii.com.
"The club has the perfect set up and vibe for comedy. After the success of our popup shows with Amy Schumer we've been getting a lot of inquiries from local promoters and comedy agents. There's not a venue on Oahu doing comedy on a consistent basis, so we're going to make Blue Note the go-to place," says Blue Note Entertainment owner Steven Bensusan.
Times and ticket prices for all artists in the series are as follows:
ROSEANNE BARR
April 8 & 9
Showtime: 8pm (only ONE show per night)
Doors: 6pm
Tickets: $55 premium, $45 loge & bar
NO kama'aina discount
Comedy superstar, award-winning actress, best-selling author, 2012 presidential candidate and the original domestic goddess Roseanne Barr continues to amaze. After 9 years, 224 episodes, 4 Emmy awards, and countless other accolades, you couldn't blame Roseanne if she wanted to quietly slip away, able to take solace in the fact she single-handedly re-landscaped the medium of situational comedy forever. Her creation and stark portrayal of "Roseanne Conner" and the Conner family on ABC's Roseanne has been hailed as "the most ground breaking kitchen-sink sitcom since All in the Family, (Entertainment Weekly)" adding, "she's the funniest disturber of peace that we have."
She began her career as a stand-up comedian, turning her experiences as a wife and mother into a hilarious comedy act that audiences couldn't resist. She subsequently produced and starred on her own hit sitcom, "Roseanne," which ran for nine seasons and averaged a staggering 30 million viewers each week. The role earned Barr an Emmy Award, a Golden Globe, the prestigious Peabody Award, Kids' Choice and multiple American Comedy Awards.
NEMR NASSAR
April 26
Showtimes: 7:00pm & 9pm
Doors: 5pm & 8:30pm
Tickets: $38 premium, $24 loge & bar
NO kama'aina discount
Nemr is a Lebanese/American Stand-Up Comedian who is credited with establishing and pioneering the stand-up comedy scene throughout the Middle East where he performs in English. Nemr grew up in San Diego and then moved back with his family to Lebanon. He went on to break down barriers and unite people in a region where bombing on stage can have a completely different meaning. "A Comedy Superhero… If there's one comedy show you attend this year, this just might be the one" – AXS.COM. As an accomplished comic with seven full feature shows, it's no wonder Nemr's latest tour was met with unprecedented success, selling out across the globe from every major city in the U.S. to London and across the Middle East, his international tour became the first global comedy event to successfully stretch from the US to the Middle East, with crowds of up to 5,000 people at every show.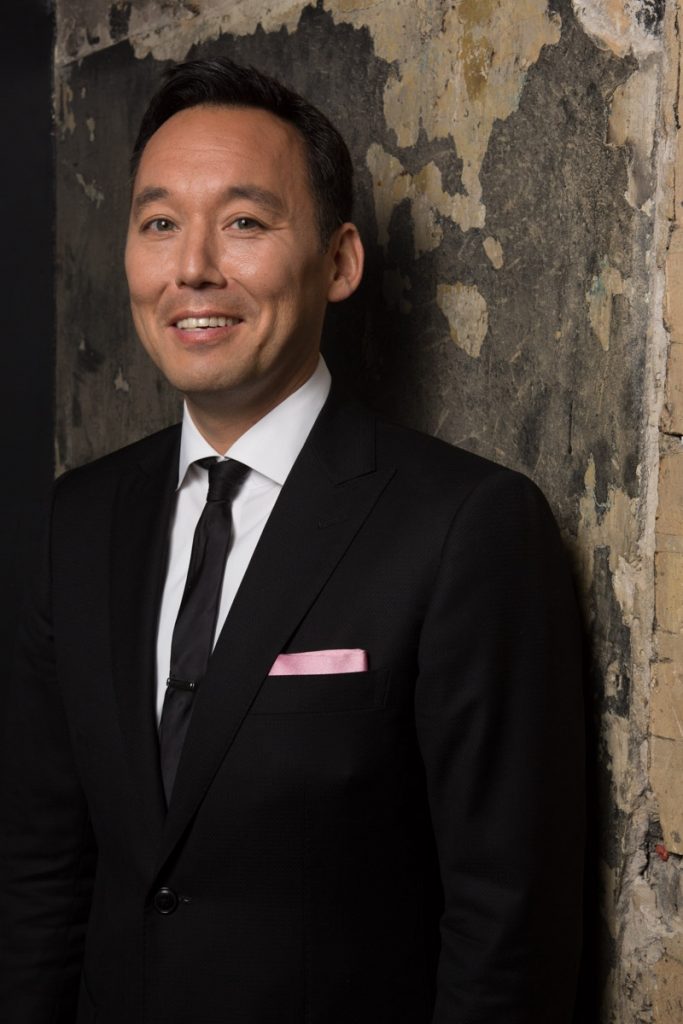 STEVE BYRNE
July 12
Showtimes: 6:30pm & 9pm
Doors: 5pm & 8:30pm
Tickets: $36 premium, $26 loge & bar
15% kama'aina discount
Over the years Steve Byrne has risen the ranks to become one of the industry's sought after performers.  Hailing from Pittsburgh PA., Steve was born to a Korean mother and Irish father.  This unique background helped to provide the basis for his long running sitcom on TBS "Sullivan & Son."   Steve has had three hour long specials, "Happy Hour" and "The Byrne Identity" which both premiered on Comedy Central and "Champion" which premiered exclusively on Netflix.  His fourth hour special will be premiering in 2017. Steve has appeared on numerous shows over the years: "The Tonight Show" his most frequented late night talk show with nine appearances. He's also been seen on "Conan", "The Late Late Show," "Jimmy Kimmel," "Chappelle's Show." He's most proud of his eight tours he's done entertaining the troops for the USO. Steve's most recently filmed material for the upcoming documentary "China Hustle" and a leading role in the Hallmark movie "Cupid's Proxy." He's also spending much of 2017 pitching his own television and movie projects.
AHMED AHMED
July 19
Showtimes: 6:30pm & 9pm
Doors: 5pm & 8:30pm
Tickets: $36 premium, $26 loge & bar
15% kama'aina discount
Egyptian-American actor, comedian, producer, and director Ahmed Ahmed is one of the most diverse, multi-faceted talents in the entertainment industry today. In 2014, he can be seen starring as "Ahmed" on TBS' hit comedy series Sullivan & Son.
Born in Helwan, Egypt and raised in Riverside, California Ahmed immigrated to the US when he was one month old with his family. When he was 19 years old he made the move to Los Angeles to pursue a career in the entertainment industry, and attended the American Academy of Dramatic Arts. While working in film and television Ahmed's profile in comedy continues to rise, being hand-picked by Vince Vaughn for his Wild West Comedy Tour [2005-present]. Vaughn is currently producing the first ever Wild West comedy festival in Nashville, TN where Ahmed will hold the roll of Comedy Ambassador, performing and hosting shows. Ahmed is currently a performer at the world famous Comedy Story in Hollywood, The Laugh Factory, and the Comedy Cellar in New York City. He regularly tours nationally and internationally, and in summer 2014, Ahmed will hit the road for the Sullivan & Son Comedy Tour with his cast mates from the series, hitting 20+ markets across the country. Ahmed is a true believer that laughter heals, and that comedy can bridge the gap between communities across the world.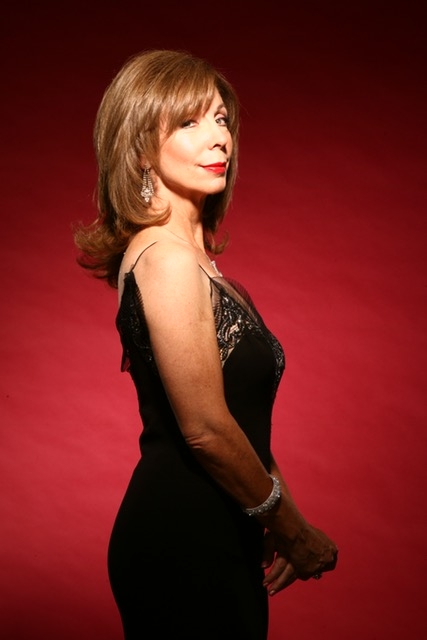 RITA RUDNER
July 29
Showtimes: 6:30pm & 9pm
Doors: 5pm & 8:30pm
Tickets: $55 premium, $35 loge & bar
NO kama'aina discount
A house-filling favorite in Las Vegas since she opened as one of the hottest tickets in town in June 2000, Rudner is known for her epigrammatic one-liners. Over the course of a fourteen year run and 2,000 plus shows, she has sold one and a half million tickets and become the longest-running solo comedy show in the history of Las Vegas. She has been named Las Vegas's "Comedian Of The Year" nine years in a row and in 2006 received The Nevada Ballet's "Woman Of The Year" Award.  She was delighted to renew her relationship with Harrah's Casino in September 2014 after four years at The Venetian.
About Blue Note Hawaii
Located in the former Society of Seven showroom inside Outrigger Waikiki Beach Resort, Blue Note Hawaii will feature a year-round lineup of musical entertainment – from local talent to international sensations – for limited engagements. As a part of Outrigger's ongoing commitment to the musical arts, the performance venue has undergone an extensive, multi-million-dollar revitalization, creating a brand new venue in the heart of Hawaii's most famed beach resort destination. Blue Note Hawaii features completely new décor and a state-of-the-art sound and light system.
The 9,000 square-foot facility was designed by local architecture and interior design firm InForm Design, and seats over 300 patrons, showcasing two performances nightly in an intimate setting – seven days a week, 365 days a year. A contemporary gift shop is part of the plan, including a dedicated location for musical acts to hold autograph sessions following each show. Guest will have the opportunity to dine at the venue, where a full-service restaurant and bar will highlight the culinary talents of Chef Rodney Uyehara. Talent buying and programming will be handled out of Blue Note Entertainment Group's New York office. Additionally, the venue will be available for private event bookings.
About Blue Note Entertainment Group
Blue Note Entertainment Group, founded in 1981 by Danny Bensusan, is a multi-faceted entertainment company that owns and operates New York's Blue Note Jazz Club, B.B. King Blues Club & Grill, Highline Ballroom, Subrosa, and Lucille's Grill; The Howard Theatre (Washington D.C.); and Blue Note Jazz Clubs Worldwide (Tokyo and Nagoya, Japan and Milan, Italy). The company also programs the Regattabar Jazz Club (Cambridge, MA). Blue Note Entertainment Group presents shows outside of its club network. The annual Blue Note Jazz Festival was established in 2011 and has since grown to become the largest jazz festival in New York City each June. Subsidiaries of Blue Note Entertainment Group include the GRAMMY®-nominated record label Half Note Records, whose catalogue includes over fifty titles recorded live at New York's Blue Note Jazz Club, as well as Blue Note Travel, Management Group and Media Group.