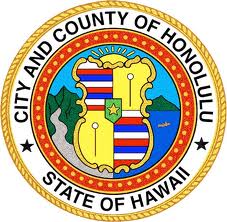 By Staff Reports
(Honolulu)— City offices will be closed today, March 26, in observance of Prince Kuhio Kalanianaole Day, and on Friday, March 29, 2013, in observance of Good Friday, two state holidays.
Emergency ambulance, fire, lifeguard and police services will be available.
Municipal golf courses, the zoo and botanical gardens will be open.
Regular refuse collections will be made and landfills, convenience centers, and transfer stations will be open.
TheBus will operate on its state holiday schedule. (For information, go to www.thebus.org.)
The People's Open Markets will not be held.
Neal Blaisdell Box office will be closed.
Satellite City Halls and Driver Licensing Offices will be closed.
Traffic lanes will not be coned.
On-street parking will be free, except for meters on Kalakaua Avenue along Kapiolani Park.