By Miguel Gonzalez
Editor
Photos by Miguel Gonzalez
If you enjoy a good scare to put you in the mood for all hallows eve, Habilitat' s 2022 drive-through asylum production at Aloha Stadium is a fun experience for the entire family, especially those who are fans of scares and thrills…
The production at Aloha stadium is composed of five terrifying, bloody and fun interactive scenes and an outdoor drive-through horror show like nothing seen before.
The event, which is designed for the entire family, tugs on some of the season's most common fears and characters designed to give chills and scares to those who love the season of fright.
According to organizers, it takes about 100 people to mount this production, which is well organized and definitely worth the price of admission, $65-75 per car, depending on the night.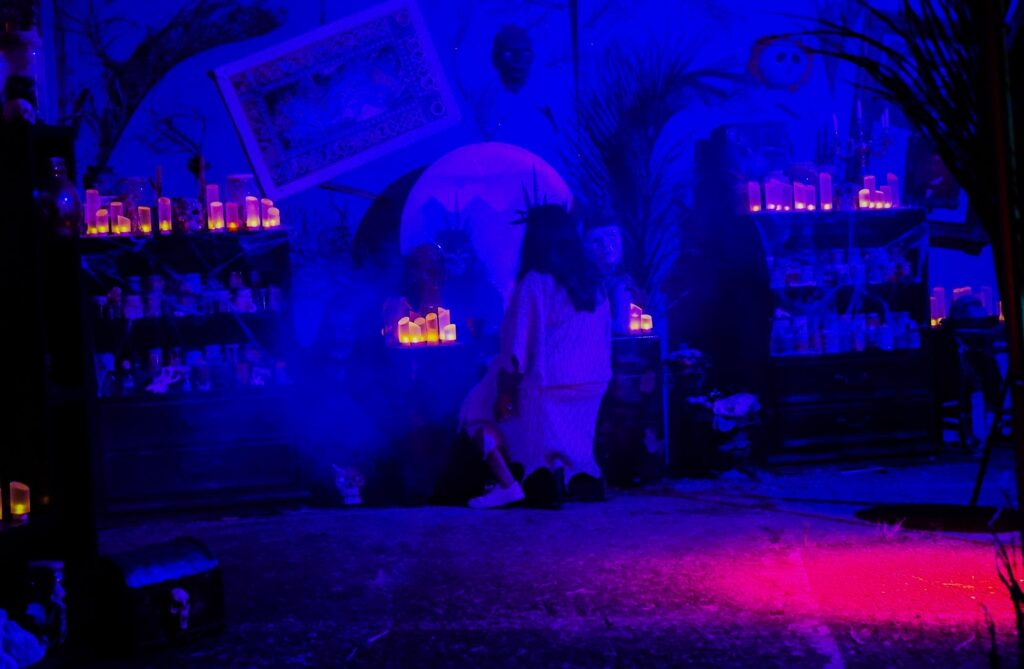 The event also provides a scary soundtrack that can be accessed through YouTube in a vehicle…the soundtrack sets the mood for what is to come and for ghouls to knock on your car window, asking you to let them into your vehicle…
As you enter the attraction and put your car in park, zombies, ghouls, and demented characters start approaching your vehicle and letting you know of what the way they could hurt you, if only the windows were rolled down…
"This is an event for the entire family. Attendees can expect an event that is well-put-together and fun for everyone. We are proud to provide Oahu's only haunted house where children are allowed," Habilitat Marketing Director Becky Harrison explained.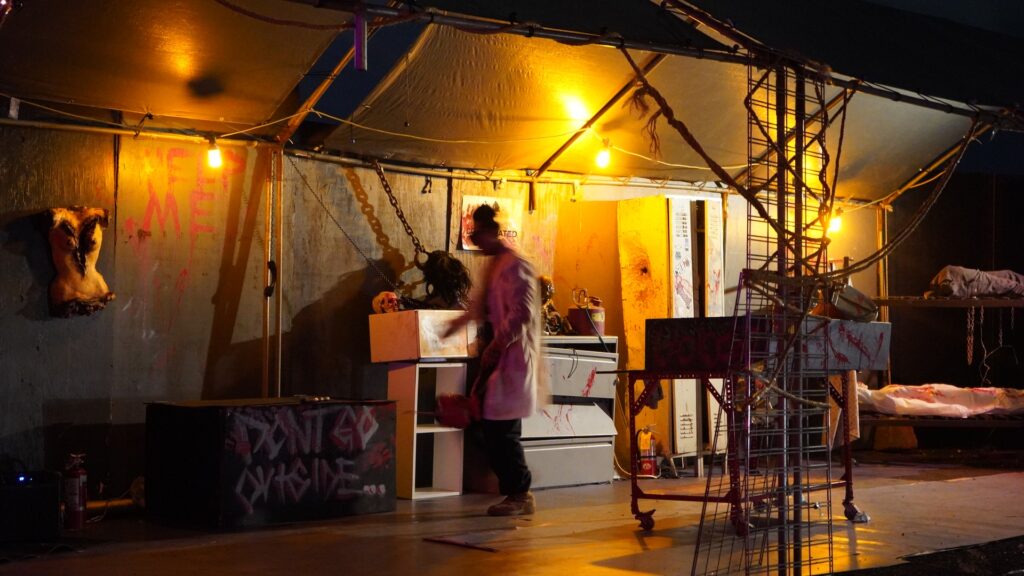 Whether you are a fan of Halloween or simply enjoy a fun night out with ghouls and other monsters try to get your heart beating a little faster.
The event was designed with the entire family in mind and it runs until Halloween every Friday Saturday and Sunday, and on Monday, Oct. 31, Halloween day.
"This is a fun and safe environment where families can come out, enjoy the scare and never leave their car," Harrison added.
The event is a fundraiser for Kaneohe's Habilitat, a not for profit drug and alcohol treatment center, the concept was conceived after Covid-19 forced the cancellation of their annual Luau in 2020.
"By supporting this event, you're helping us save lives and you're also supporting one of Hawaii's longest nonprofit organizations," Habilitat Executive Director Jeff Nash explained.
Tickets and more information can be found at Oahuhauntedhouse.com.