By Miguel Gonzalez
Editor
Photos and Video By Melanie Gonzalez
(Honolulu)– For the third consecutive year in Oahu, a distinguished and well dressed crowd of over 1,600 descended upon the roof of the Hawaii Convention Center for Diner En Blanc, a unique event based on community and coming together to celebrate life.
The annual secret, membership based, event billed itself, and delivered, on an unforgettable evening of elegance and merriment as it takes over an undisclosed public space whose location is only revealed minutes prior to the commencement of the event.
Just before the event, bystanders witnessed groups of guests all dressed in white gathering at specific rallying points all across the city. Guided by Diner en Blanc volunteers, these groups then converged on the Hawaii Convention Center. Every guest brings his or her own gourmet feast, table, chairs and table setting.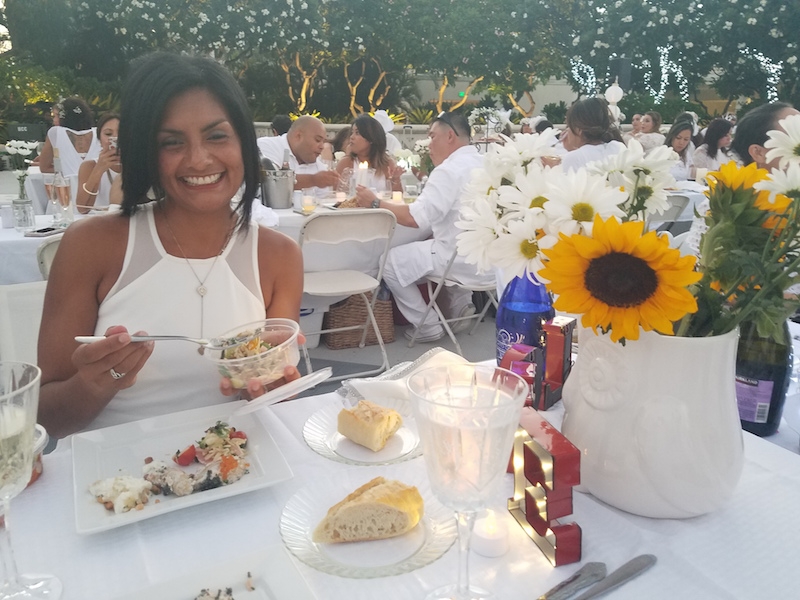 Over 20 buses coming from all parts of the island transported attendees to what was then a secret location closely guarded by organizers. Once the location was revealed to attendees screams of joy were heard to build the anticipation of such a unique event.
In previous years, Le Diner en Blanc – Honolulu was held on the grounds of cultural landmark Iolani Palace, and under a stunning beachside sunset at Ko Olina lagoon.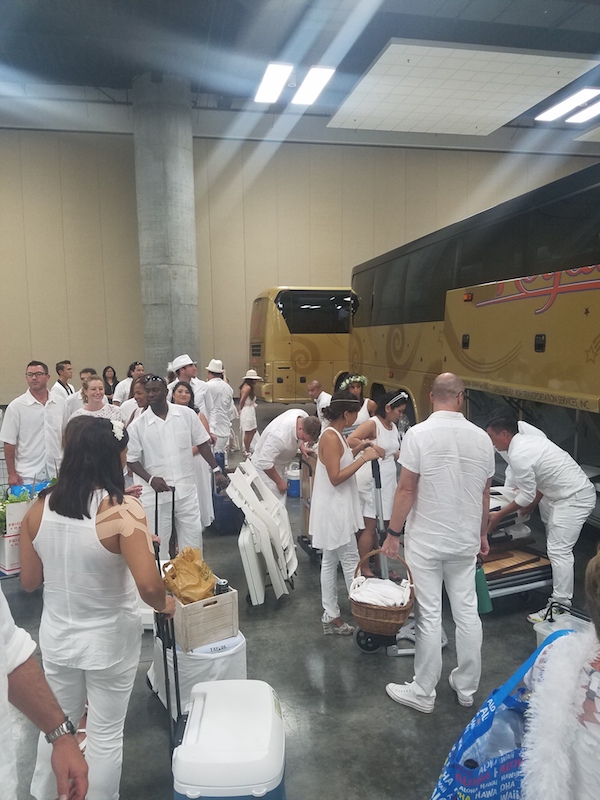 Once at the venue, the energy in the air was palpable and the music infectious as folks started unloading their own tables, chairs, plates and food to set up creative and downright extravagant and stylish dinner settings.
While attendees were required to dress strictly in white, many used the occasion to add their own twist of creativity to the dress code. Many wore three piece suits, short dresses, elegant jewelry and accessories. While some other wore boas with spandex pants, glasses and even an oversized inflatable swan to add to decor.
The night celebrated the extraordinary and it seemed like wearing all white was empowering to many attendees who strut their stuff and wore a smile while greeting perfect strangers like old friends of yesteryear.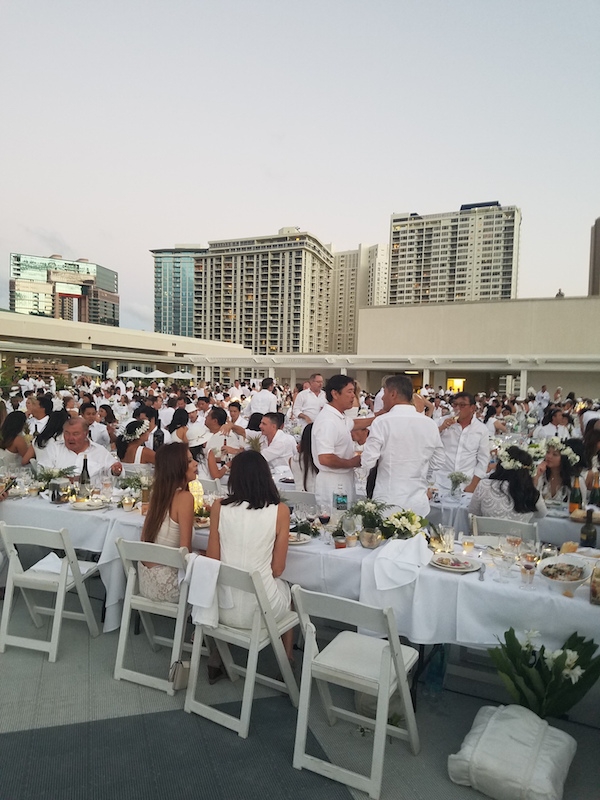 The beginning of dinner was marked by the traditional waving of white napkins while champagne flowed freely and food was shared all throughout the rows of table in the true example of community and fellowship. Guests had the option to order a catered, and very delicious, 3-course dinner or picnic basket option, designed by consulting Chef Zach Sato and which was picked up on site.
The mood was an elegant one, but also sensual and very friendly, which made even the most introverted feel at ease to shake hands and get to meet others present.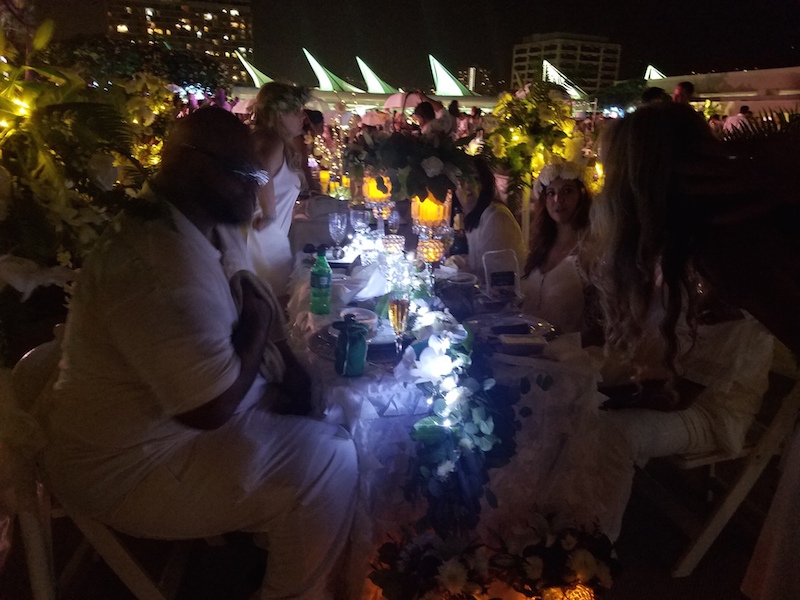 After dinner and a few sprinkles, which only added to the joy of the night, the music took over as folks gave in to celebrating the uniqueness of the event and it's attendees.
From a reporter's perspective, Diner En Blanc is an event that everyone should experience once on their lives as it serves as a unique experience and taste of fellowship blended with amazing food and drink complemented by music to equal a night to always remember.
For more info please visit: honolulu.dinerenblanc.info