By Miguel Gonzalez
Editor
Photos and Video by Melanie Francisca
(Mapunapuna)–Over 700 cuisine lovers attended the 11th annual Great Chefs Fight Hunger fundraiser this past Saturday at the Hawaii Foodbank's Mapunapuna headquarters.
The event gala was an all star affair where delicious food of all types were served as the MVP to help raise funds for the Foodbank's never-ending quest to help feed those who need it the most.
Hundreds of Hawaii's most influential figures and community leaders attended the well organized event, all in the name of fighting hunger and social responsibility.
"The need is 24-7. Hunger does not go away," Hawaii Foodbank CEO Gerald Y. Shintaku told Hawaiiahe.com. "The people of Hawaii are so generous and continue to support our cause. We are so thankful to have these wonderful chefs and restaurants donate their amazing food and time to help others and represent the true spirit of aloha."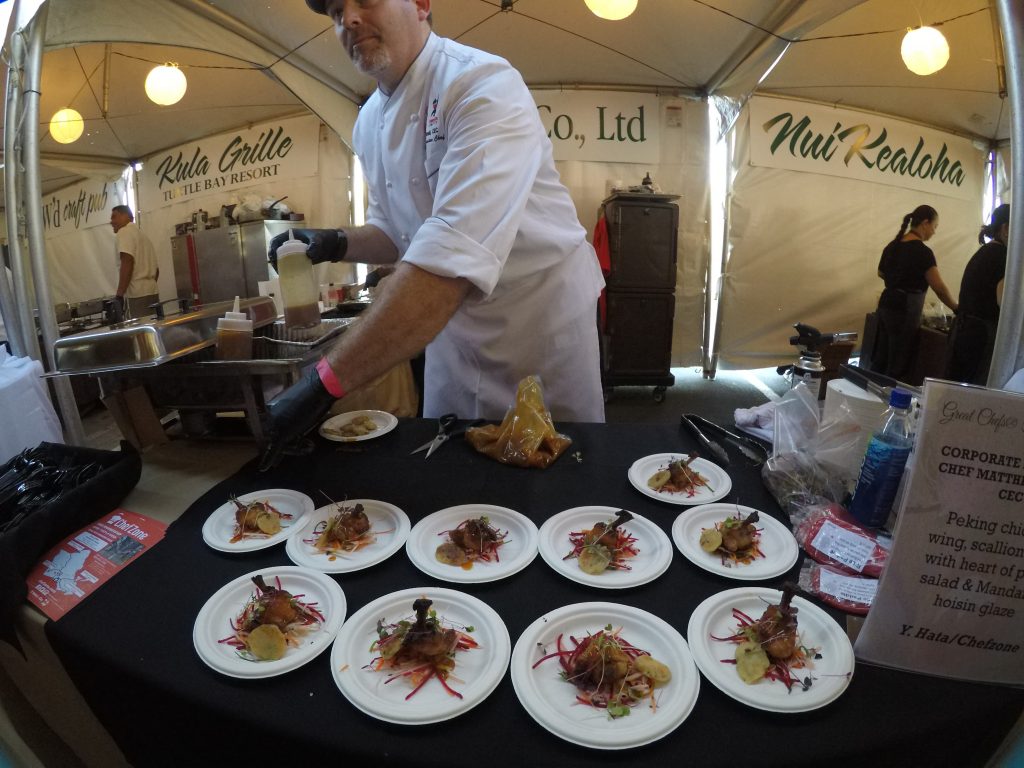 The gala featured the presence of 27, a record for this event, of Hawaii's best chefs, each of them offering a dish to the delight of attendees' palates. "The community has really come together once again to help us. To hold this event in this warehouse means a lot to us because this is the heart of the action where we give out about 50,000 pounds of food a day," Shintaku added.
The event also featured live music and entertainment, as well as a silent auction and an unforgettable dessert bar designed to please even the most demanding palate.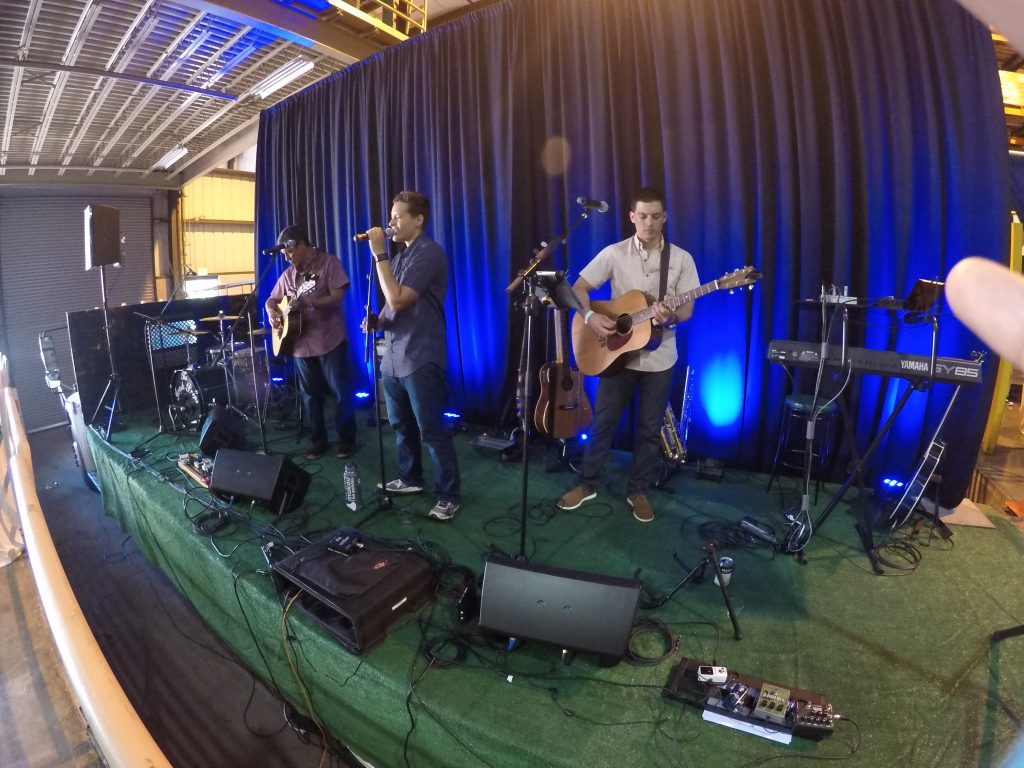 All proceeds raised by the gala will help the Hawaii Foodbank in its mission to feed over 287,000 individuals who struggle with hunger statewide. "We feed 1 in 5 residents in this state. This could be anyone. You don't necessarily have to be homeless to get our help, it could be someone underemployed or someone with a run of bad luck. This event helps us make sure we can provide that assistance to those individuals," Shintaku explained.
The event featured all types of dishes and cuisine; from poke to Italian food, from elaborate to simple but delicious. The experience was a true tour of taste and delight to those in attendance.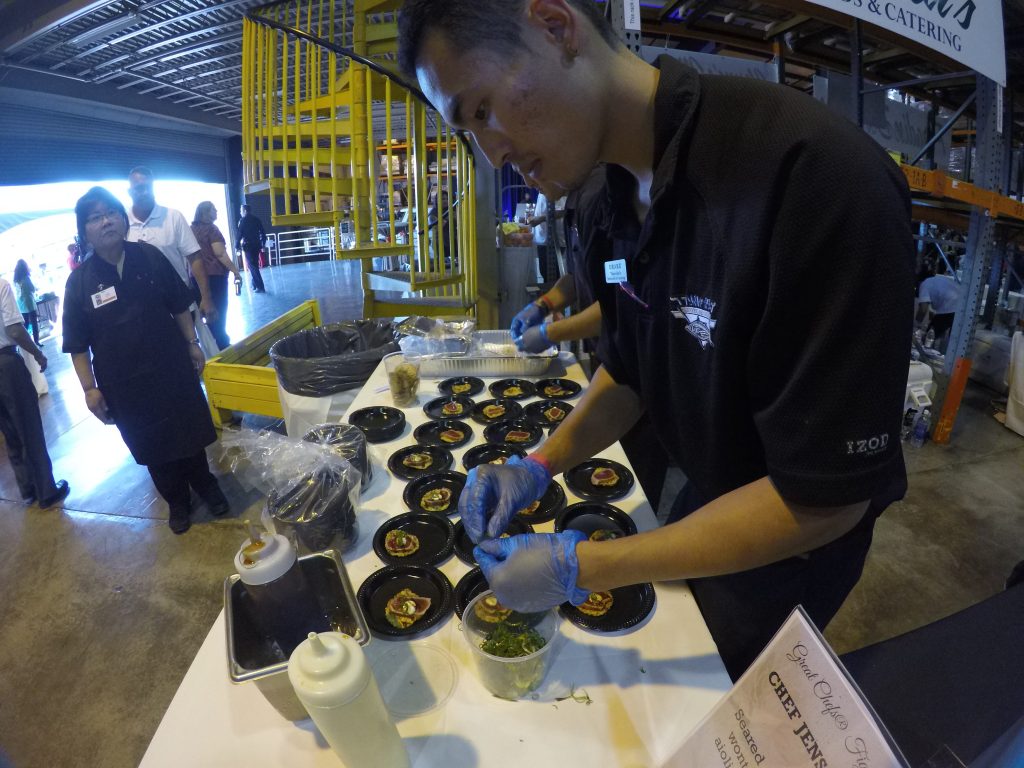 "This has to be my favorite event to come out and support my community," attendee Tom Romero said. "This is my third year coming and the quality of food never disappoints and it's all for a great cause."
All proceeds raised by the Great Chefs event will help feed 1 in 5 residents in need this year, including over 32,387 keiki and over 33,000 kupuna on Oahu.