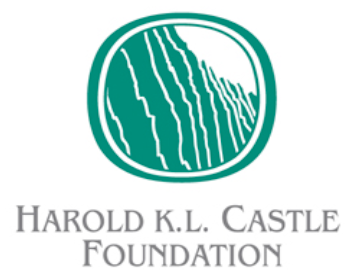 By Staff Reports
(Kailua) — The Harold K.L. Castle Foundation announced that its board of directors approved grants to six organizations totaling $372,324, including $43,000 to finance an innovative partnership between a Waimanalo health center and a public elementary school to provide dental services to Windward keiki.
The 18-month grant to Waimanalo Health Center will bring dentists and dental hygienists into Blanche Pope Elementary School to provide 175 students, pre-kindergarten to fourth grade, with education, brushing/flossing skills training and plaque screening. Students and their parents will get help finding a "dental home," or a dentist a student can visit every six months for checkups. Foundation monies will cover the cost of classroom instruction, screening and follow-up monitoring.
"The 'Pew Center on the States' report on children's oral health gave Hawaii an 'F' because of its poor record in oral health prevention and treatment," said Terry George, executive vice president and chief operating officer of the Harold K.L. Castle Foundation. "Poor dental health contributes to an achievement gap because children with untreated dental problems do less well in school. This grant will help close that gap by providing much-needed dental care to our Waimanalo keiki."
George noted that the Waimanalo Health Center's dental program was started with the partial support of a 2007 Harold K.L. Castle Foundation grant of $50,000.
Other grants the board approved at its recent meeting:
$150,000 to the community-based organization Malama Maunalua to restore Maunalua Bay by removing invasive algae, reducing watershed runoff and building community stewardship. This grant is offered as a private match to a $1.65 million application to the National Oceanographic and Atmospheric Administration. Under the grant, Malama Maunalua would clear 16.5 acres of reef flat of alien invasive algae; prevent 30,000 pounds of sediment from entering the bay; and deploy 1,000 volunteers.
$85,500 to the National Fish and Wildlife Foundation for conservation of coral reefs near the Wahikuli and Honokowai watersheds on Maui. This grant will attract a dollar-for-dollar match from the federal government to advance a large-scale effort by landowners, community groups, and state and federal agencies to reduce destructive sedimentation.
$35,000 to the Pacific American Foundation for a stewardship program based in Anahola Bay, Kauai. The program would focus on revitalizing local fishing traditions and cultural resource management practices for subsistence, recreational and educational purposes. This follows a 2011 grant by the Foundation of $25,000 to help publish a lunar calendar and resource management book and to create an interactive website.
$41,244 to the University of Hawaii Foundation to improve college completion for students. This will help meet the state's goal of 55 percent of working-age adults holding associate or baccalaureate degrees by 2025 and help ensure that each campus in the University of Hawaii system can implement and deliver on its new college-completion plans.
$17,580 to the Council on Foundations as annual membership dues for 2013.The Council on Foundations is a national nonprofit association of more than 1,700 grantmaking foundations and corporations that provides its members with the services and support they need for success.
For more information on the Foundation's grant giving, visit www.castlefoundation.org.
The Harold K.L. Castle Foundation, the largest private foundation headquartered in Hawaii, is committed to closing the achievement and preparation gaps in public education so that all Hawaii's children have access to high-quality pre-K-12 education that prepares them for success in college, career and citizenship. Its grants also focus on restoring nearshore marine ecosystems and strengthening Windward Oahu communities.