By Miguel Gonzalez
Editor
(Honolulu)–Hawaii's Invitational All Star BJJ competition, held at the Blaisdell Center this past weekend did not disappoint fans, who filled the theater inside the exhibition hall.
The event matched some of the islands' top BJJ practitioners in a submission only rule with a 20-minute round.
The showcase brought some of the most technical styles of BJJ and grappling, where competitors displayed high levels of stamina and perseverance. One matches was between Marcus Wilson and Joel Bouhey, two BJJ black belts who wowed the crowd with strategic moves and defense techniques of high level.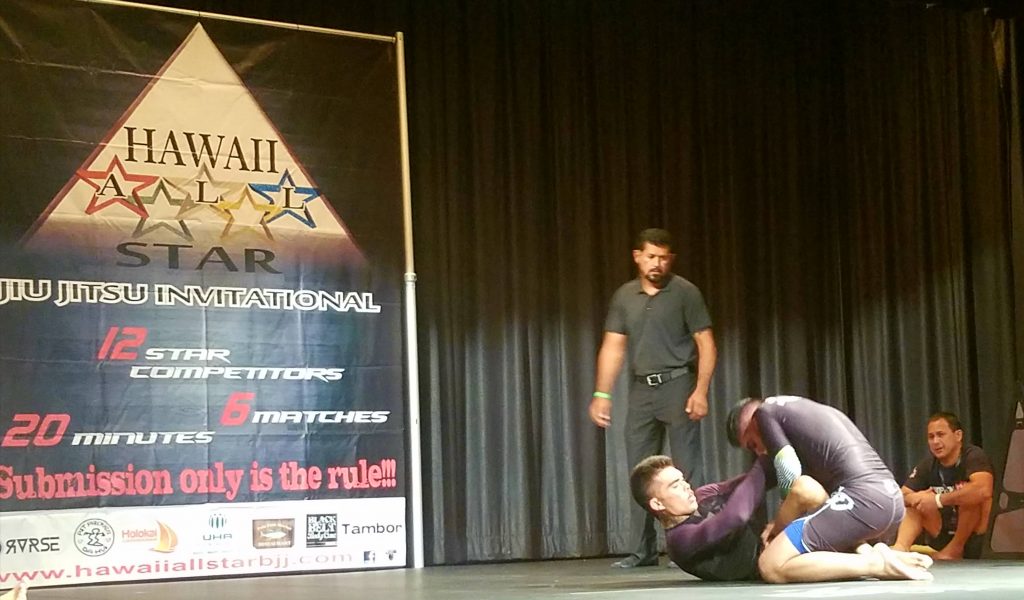 Others, like Tracey Goodell showed fast-paced moves that were able to prove too much for her opponent.
The event also featured Gi and No Gi categories and brought excitement to all of those in attendance. "This event was very unique in Hawaii. We need more grappling and BJJ tournaments like this and I hope the promoters do more because our community deserves more entertainment like this," said Allan Robles, who brought his entire family to the competition.
Mahalo and congratulations to organizer Romolo Barros for allowing coverage of this solid event, we look forward to covering more tournaments like this one in the near future.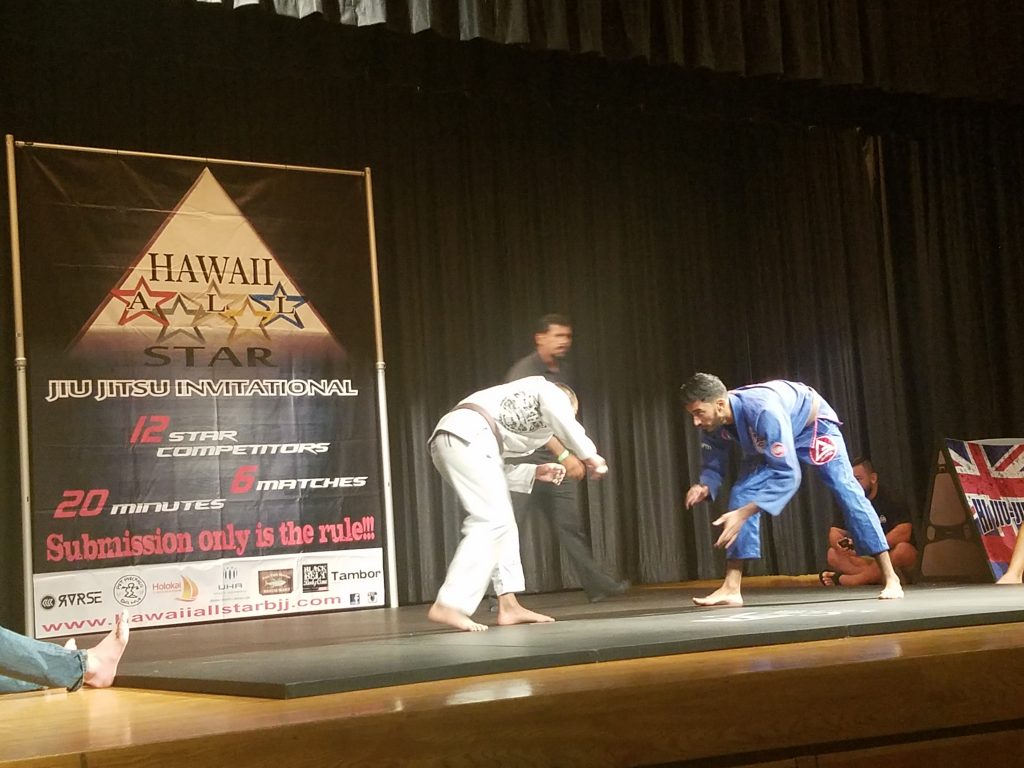 Here are the results of the six matches:
Marcus Wilson ( Grappling Unlimited ) (Winner)
vs
Joel Bouhey ( Maui Jiu-Jitsu )
Justin Mercado ( UFC Gym )
vs
Bilal Ahmed ( Gracie Barra ) (Winner)
Tracey Goodell ( Casa de Fera Dojo ) (Winner)
vs
Tracy Kuki ( New Era Academy )
Daniel Bachman ( Sunset Beach JJ ) (TIED MATCH)
vs
Justin Sato ( Uptown Jiu-jitsu )
Zach Zane ( Maui Jiu-Jitsu ) (TIED MATCH)
vs
Westend Waltjen ( UFC Gym )
Tyler Doty ( Grappling Unlimited) (Winner)
vs
Jon Becker ( Brazilian Freestyle JJ/Gracie Elite Team)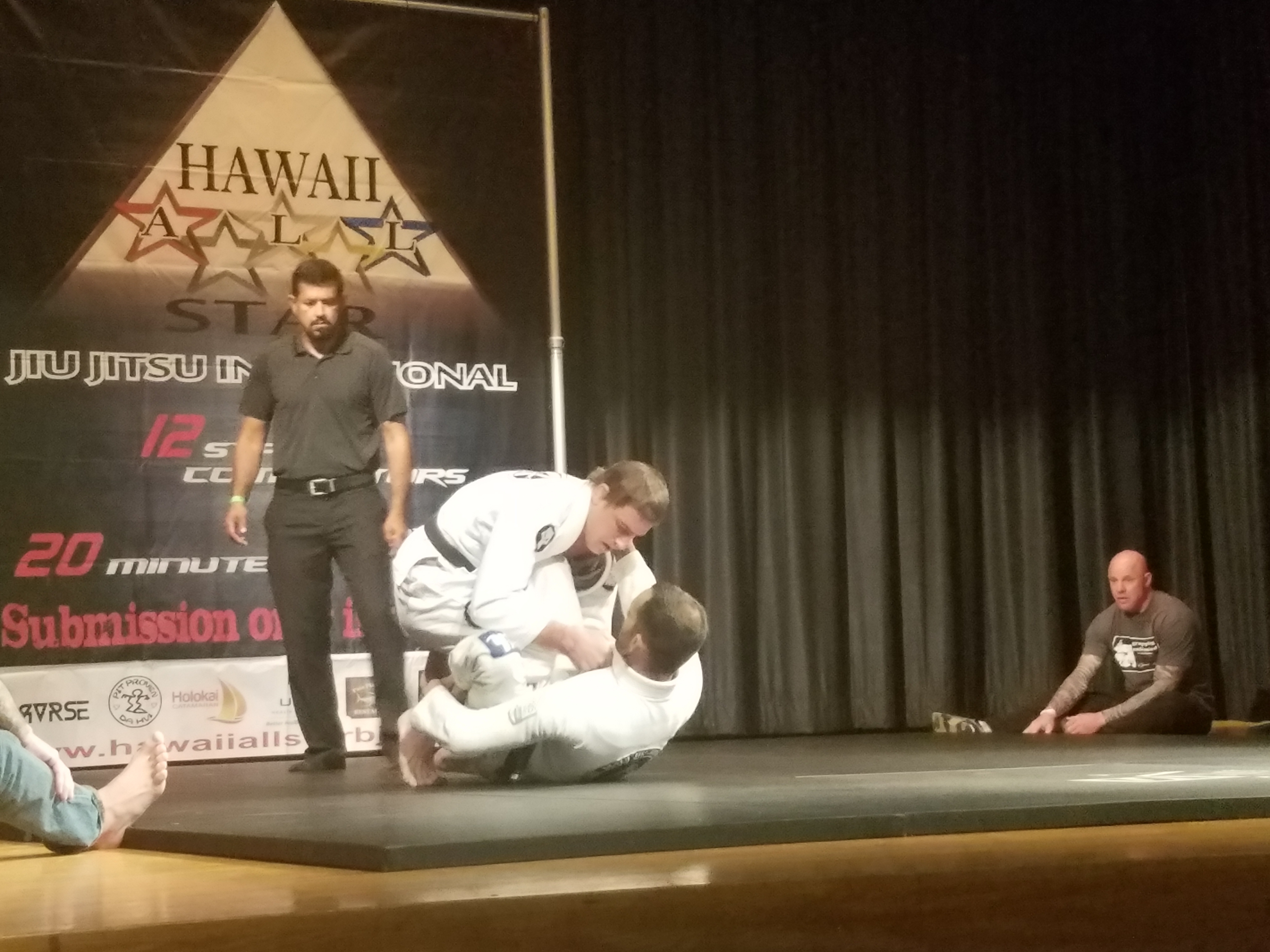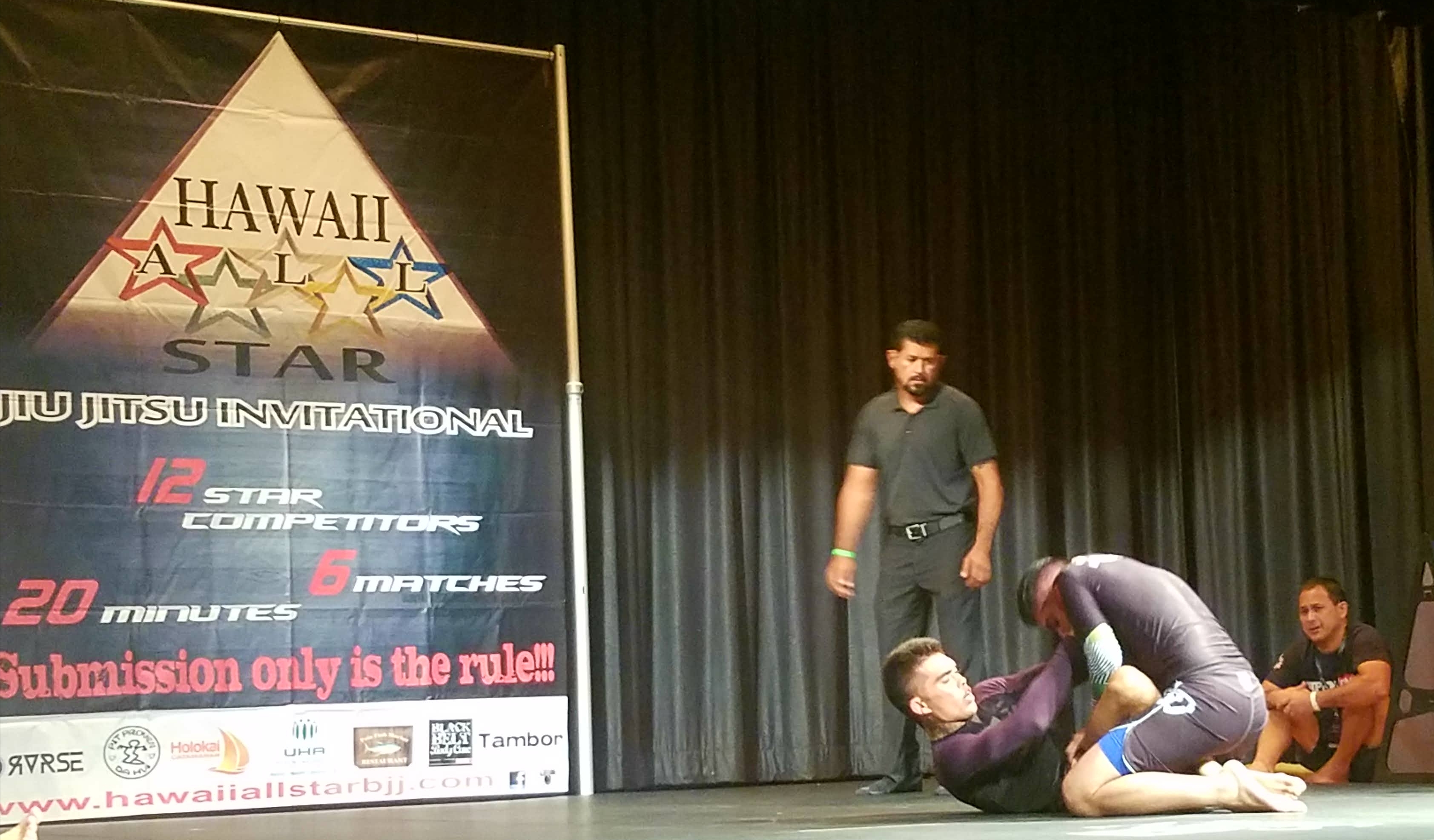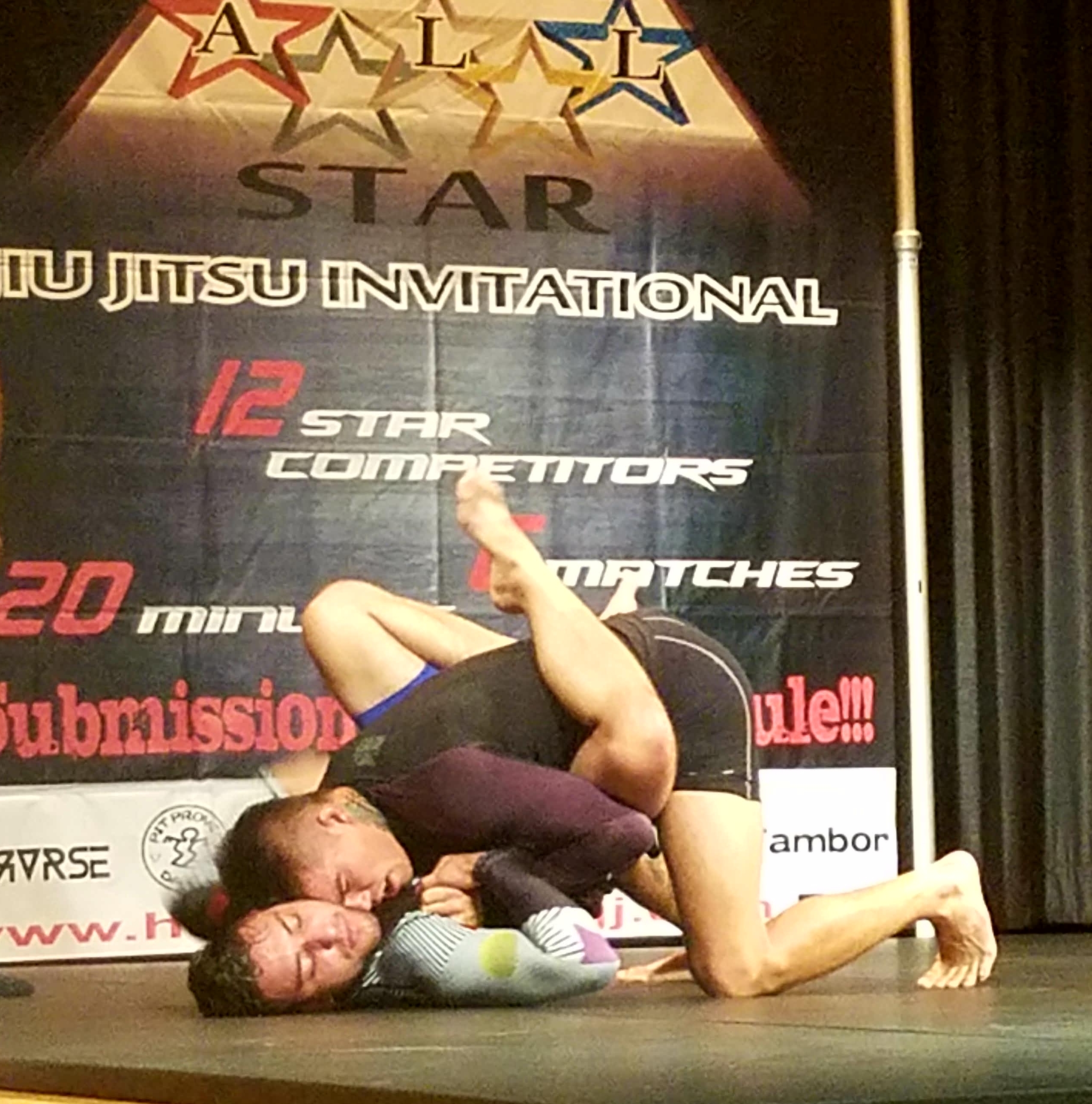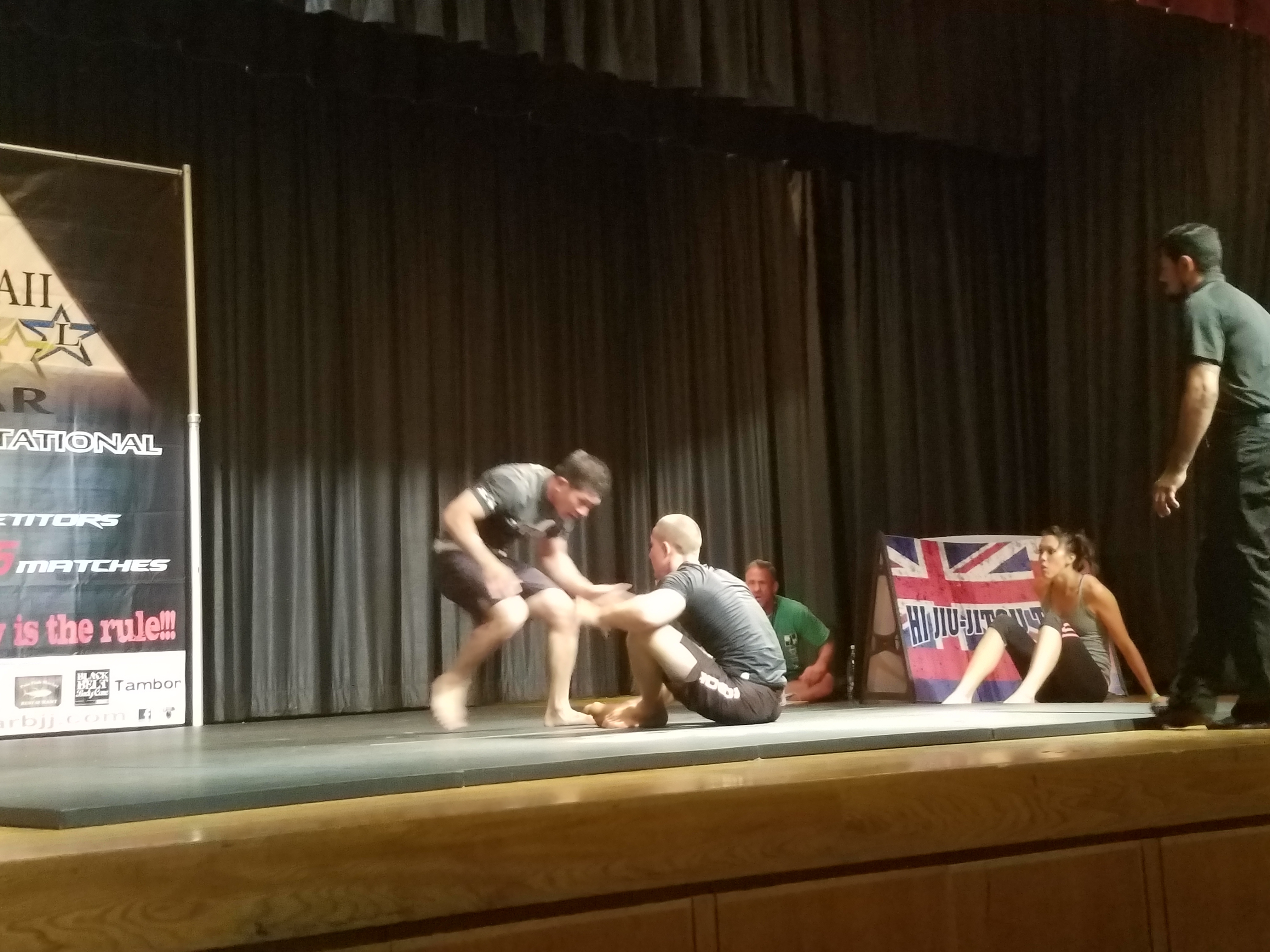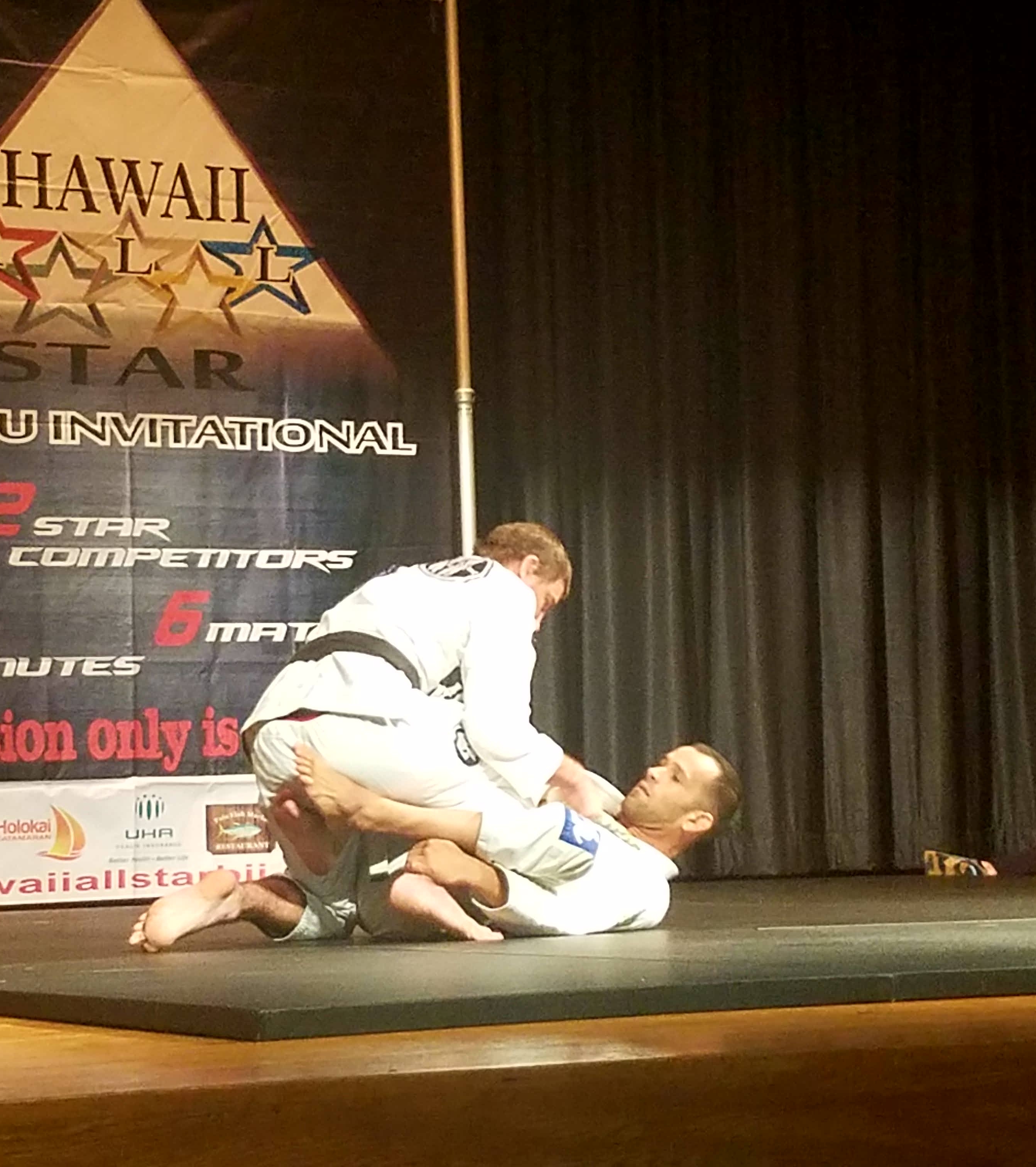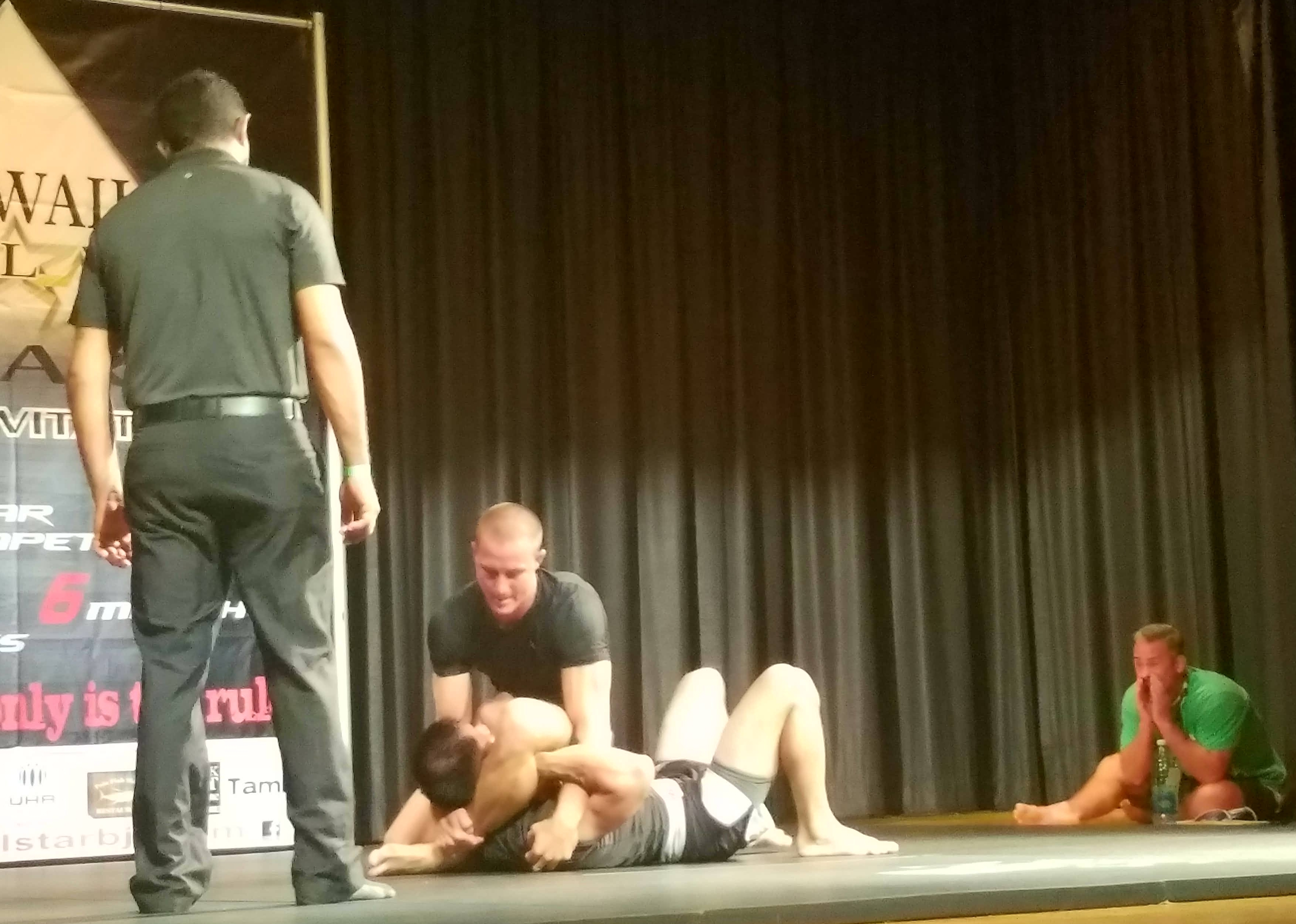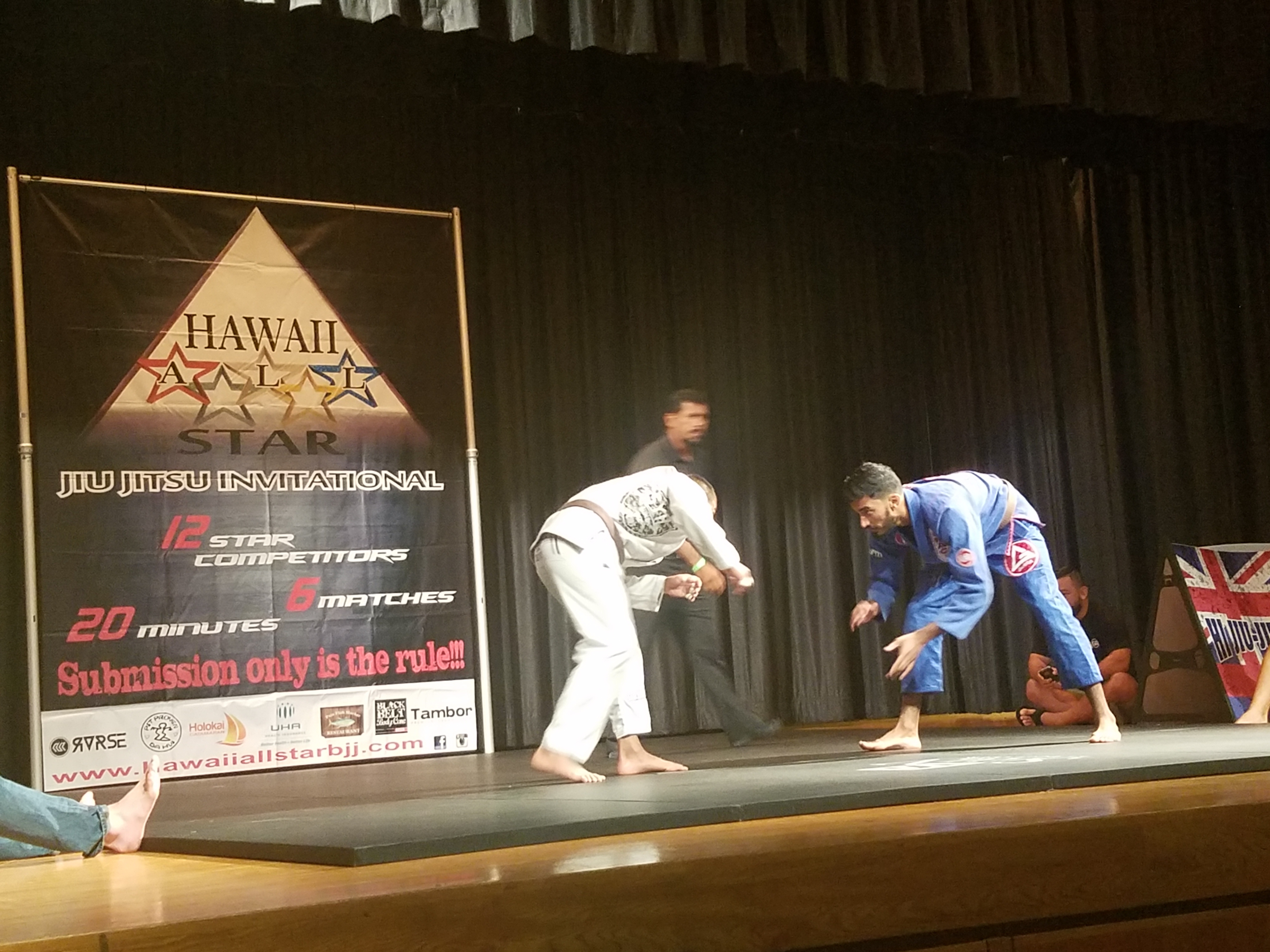 Marcus Wilson , Bilal Ahmad , Tracey Goodell and Tyler Doty on their great submission !!!