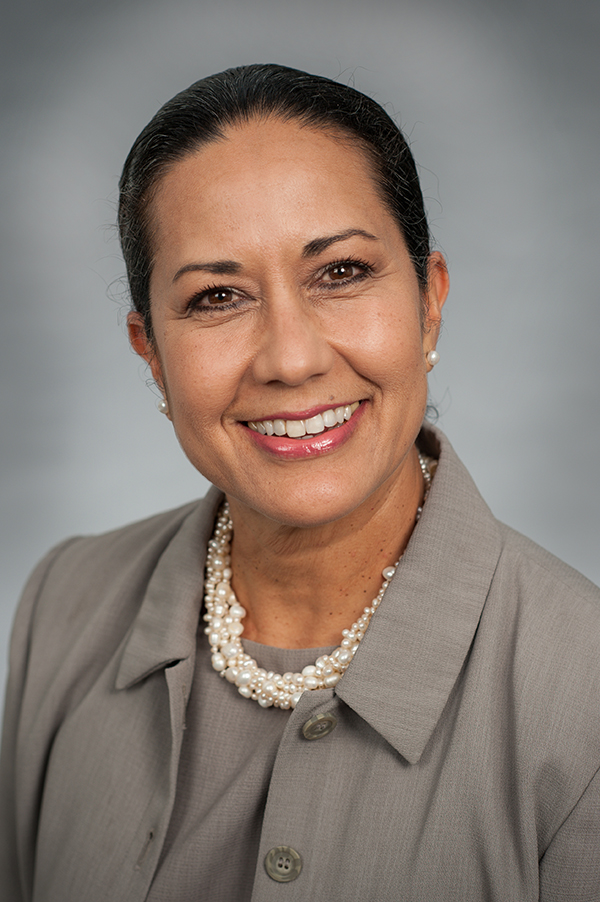 By Staff Reports
(Honolulu) – Hawaiian Airlines has announced the promotion of Debbie Nākānelua-Richards to the position of director – community relations. In this new position, she will continue to spearhead the strategic community relations efforts of Hawai'i's largest and longest-serving airline, ensuring that its community presence in its key markets is maintained and in line with the company's mission and values. She reports to Ann Botticelli, senior vice president – corporate communications & public affairs.
"In her 36 years at Hawaiian Airlines, Debbie has proven to be an invaluable leader who is ingrained in our community and understands the airline's community relations goals inside and out," said Botticelli. "This promotion recognizes both her work and the value our company places on our community partnerships here in Hawai'i and all of the communities we serve."
Nākānelua-Richards joined Hawaiian Airlines in 1978 as a member of its promotions team and has held numerous cross-departmental roles including reservations, sales, marketing, advertising and promotions, and government relations, before overseeing community relations efforts for the airline. Under her leadership, the airline has made many community developments including the creation of the Hawaiian Airlines Team Kōkua, which oversees the airline's community giving, including the deployment of more than 1,000 employee volunteers and their family members every year to assist and support communities throughout the Islands.
As a Miss Hawai'i 1984 title holder, Nākānelua-Richards has served as Hawai'i's ambassador of aloha, representing Hawai'i and sharing its culture and values with the world. She currently serves on the board of directors of numerous native Hawaiian organizations and community groups including Hawaiian Civic Club of Honolulu, Hawai'i Tourism Authority's (HTA) Hawaiian Cultural Program Advisory Council (HCPAC), Miss Hawai'i Organization and Friends of Honolulu City Lights. In addition, she serves as co-chair of Aloha Festivals, Hawai'i's oldest and largest cultural celebration that attracts more than 100,000 people to its month-long series of events in September.
Born and raised in Honolulu, Nākānelua-Richards graduated from Maryknoll School and studied at Chaminade University.
In 2004, Nākānelua-Richards' peers voted her as Hawaiian Airlines' Employee of the Year. In addition, she was recently honored by the Hawaiian Civic Club of Honolulu at its Holokū Ball 2014 for her contributions to the native Hawaiian community.
About Hawaiian Airlines
Hawaiian® has led all U.S. carriers in on-time performance for each of the past 10 years (2004-2013) as reported by the U.S. Department of Transportation. Consumer surveys by Condé Nast Traveler, Travel + Leisure and Zagat have all ranked Hawaiian the highest of all domestic airlines serving Hawai'i.
Now in its 85th year of continuous service, Hawaiian is Hawai'i's biggest and longest-serving airline, as well as the largest provider of passenger air service from its primary visitor markets on the U.S. mainland. Hawaiian offers non-stop service to Hawai'i from more U.S. gateway cities (11) than any other airline, along with service from Japan, South Korea, China, Australia, New Zealand, American Samoa and Tahiti. Hawaiian also provides approximately 160 jet flights daily between the Hawaiian Islands, with a total of more than 200 daily flights system-wide.
Hawaiian Airlines, Inc. is a subsidiary of Hawaiian Holdings, Inc. (NASDAQ: HA). Additional information is available at HawaiianAirlines.com. Follow updates on Twitter about Hawaiian (@HawaiianAir) and its special fare offers (@HawaiianFares), and become a fan on its Facebook page.