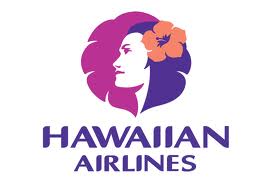 By Staff Reports
(Honolulu)– Six months after inaugurating service to Honolulu from Osaka, Hawaiian Airlines today announced that it will increase its capacity on the route with the introduction of its newest and largest aircraft, the 294-seat Airbus A330-200, starting April 21, 2012.
With 30 more seats than the B767-300 aircraft currently operating the route, Hawaiian's shift to the wide-body, twin-aisle A330 aircraft will add nearly 11,000 seats annually to the Osaka-Honolulu route.
"Six months ago we introduced a completely new way to enjoy flying to Hawaii for people in the Kansai region and the response has been extremely strong," said Mark Dunkerley, Hawaiian's president and CEO. "Introducing our new A330 aircraft to Osaka service will further improve the travel experience for our customers traveling from Kansai and help meet growing demand."
Hawaiian launched daily nonstop service between Osaka and Honolulu on July 12, 2011. Ticket sales were strong at the outset and demand has been increasing steadily since then. Feedback from customers about Hawaiian's authentic Hawaii brand of inflight hospitality has been overwhelmingly positive.
With its signature "Hawaii Flies With Us" onboard service experience, Hawaiian engages its customers with a showcase of the culture, people, natural beauty, and Aloha Spirit of the Hawaiian Islands. This distinctive brand of inflight service is complemented with Japanese entertainment options, special onboard amenities, and delicious pan-Asian cuisine for the enjoyment of travelers from Japan.
Hawaiian's A330 will make the Osaka-Honolulu flying experience even more pleasant, with new features and amenities highlighted by a comfortable new interior, increased legroom, and a state-of-the-art, on-demand entertainment system.
With high-resolution LCD touch-screen monitors installed in each seatback, the entertainment system will let customers choose from a wide range of movies, TV programs, music, and video games, while also offering a USB port for the use of their own personal media players. Customers sitting in First Class will also enjoy iPOD compatibility.
Hawaiian Flight #449 departs Honolulu International Airport daily at 12:35 p.m. and arrives at Osaka's Kansai International Airport at 6:15 p.m. the next day. The return Flight #450 departs Osaka daily at 9:15 p.m. and arrives in Honolulu at 9:25 a.m. the same day. (Osaka is 19 hours ahead of Honolulu and the flight crosses the International Dateline.)