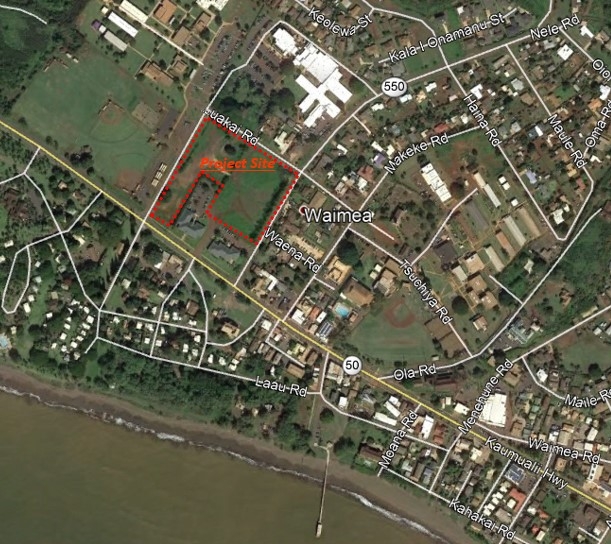 By Staff Reports
(WAIMEA) – The Kaua'i County Housing Agency in partnership with Kaua'i Habitat for Humanity and 'Ahe Group will host a public meeting to present a newly proposed affordable housing project that is being planned for Waimea and will be situated on the 6.5-acre parcel located behind the West Kaua'i Technology & Visitor Center.
The public meeting will be held on Wednesday, June 13, 2018, from 6 to 8 p.m.at the Waimea Neighborhood Center located at 4556 Makeke Road, Waimea. The public meeting will offer information on the proposed design and details of the project. In addition, a Draft Environmental Assessment is being prepared for the proposed project and the public is invited to provide input.   The project is targeted to break ground in 2019 and will contain a mix of 35 multi-family rental units, being developed by 'Ahe Group and 32 single family for sale units, being developed by Kaua'i Habitat for Humanity.
If you need an ASL interpreter, materials in an alternate format, or other auxiliary aid support, or an interpreter for a language other than English, please contact the Housing Agency at 241-4444 or via email sent to sfranco@kauai.gov.