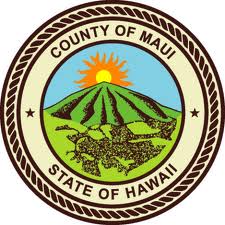 By Staff Reports
(Maui)– The County of Maui Mayor's Office of Economic Development today announced its free workshops for the month of June. Workshops are presented at the Maui County Business Resource Center, a County of Maui facility, located in the Maui Mall across Pizza Hut. The following workshops are available:
In this workshop, "Copywriting for Marketing your Business", you will learn the essential steps and essential elements to writing engaging copy for websites, brochures, email blasts and all business marketing materials to get the "right" clients to contact you. Jasmyne Boswell is an Author, Writing Coach, Marketing Consultant and Editor. For over 30 years she has been a midwife to professionals in all fields, helping them successfully birth their businesses, practices, and projects. She uses her insightful nature and creative gift with the written word to help you bring your ideas into form. This workshop will presented on Wednesday, June 19 from noon to 1 p.m.
 "Is Your Business Ready for the Next Level?" is being offered on Thursday, June 20 from noon to 1 p.m. Are you in need of a training facility, conference room, office space or a commercial kitchen to take the next step in your business? Lokahi Pacific's Pono Center has it all for you. Evette Lau, Small Business Counselor at the Pono Center, will cover the incubator programs and go over all of the services available to the community.
As you know, owning a business takes a lot of work, a lot of planning, some restless days and nights, and a strong vision. If it's going to succeed it's up to you to make it happen. Chrystal Richardson of CE Wilson Consulting will be presenting a workshop on Friday, June 21 from noon to 1 p.m. to teach you how to re-ignite pride in your business and be proud of the doors you open each day. Participants in this workshop entitled "Pride in Ownership" will get tips on freshening up their business office, paying more attention to their customers, revisiting their branding, and remembering the initial passion and vision that drove them to starting their business. Chrystal Richardson started CE Wilson Consulting in 2002 as its Managing Partner.  She enjoys providing process management, project management, IT consulting, personnel training and more for businesses of all sizes and industries.
What does a sole proprietor or LLC need to do to stay on track? This "Legal Advice for Small Businesses & Protecting your Trademarks and Copyrights" workshop presented by Roya  Deyhim and Shannon S. Imlay on Tuesday, June 25 from noon to 1 p.m., will focus on the types of entities and your obligations to legally operate your business, such as having bylaws and keeping minutes. How can you establish and protect your patents, trademarks, copyrights, and trade secrets? This workshop will also provide important information to anyone interested in protecting your creative works and ideas. Attorney Roya Deyhim and fellow attorney, Shannon S. Imlay, will discuss the options available for new and growing businesses.
"Sales Skills 101 – Communicating Your Way to a Better Future" will be presented by TJ Anderson on Wednesday, June 26 from 11 a.m. to 12:30 p.m. This workshop will focus on the single most important aspect of selling– communicating.  Whether you want to become a great sales professional, need help communicating effectively in your relationships, or just want to become a more effective communicator overall, this workshop will help you achieve your goals. TJ is a long-time sales professional, beginning his 1st business at the age of 12 and promptly selling out of all his products within the first day. Much of his success comes from his sales skills, and during his time, he has been a national sales-leader for a fortune 100 company, a sales manager for several companies, and has won numerous awards, prizes, and trips as a result of his sales skills.
On Friday, June 28 from noon to 1 p.m., Bob and Josh Sommers will present "Build Your Business Through On-line Customer Reviews". They will show you how to become the most trusted service provider in your industry through the acquisition of 5-star customer reviews and referrals. The vast majority of people looking for the products and services you offer go to a trusted friend for a referral first. In the absence of a personal referral they go to the Internet to read what others have written about you and your company, and the company with the most and the best reviews gets all the business. Over the course of this presentation you'll discover how to dominate the first page of Google, acquire 5-star reviews, increase the number of customer reviews and generate referrals.
Seating for all workshops is limited. Please call the Maui County Business Resource Center at 873-8247 to reserve your seat.  The Maui Business Brainstormers will be holding their monthly meeting on Tuesday, June 18, 2013 from 11:45 a.m. to 1:30 p.m. All are invited to attend. Please RSVP at www.meetup.com/MauiBusinessBrainstormers.