By Staff Reports
(KAPOLEI) – Kaiser Permanente kicked off its first "Start Steppin' Kapolei," a health fair and lunchtime walk designed to promote healthy eating and active lifestyles in Hawaii's fastest-growing region. Nearly 200 attendees, many from nearby businesses, government offices and residential neighborhoods, attended the event at the city's main intersection of Kamokila Boulevard and Kapolei Parkway.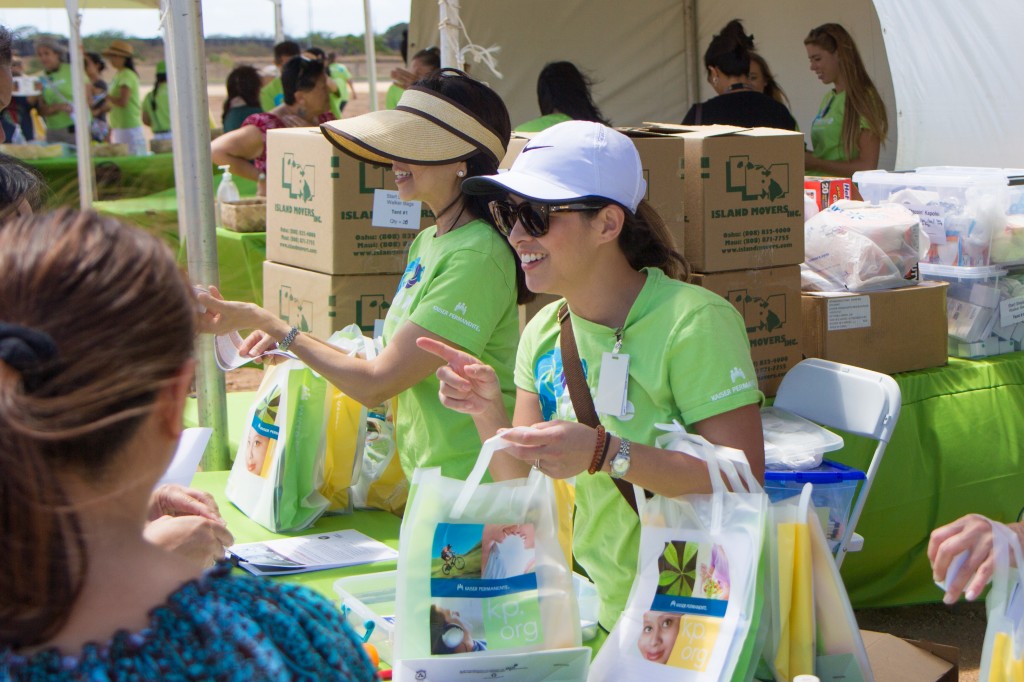 "We're thrilled to be here in Kapolei today, celebrating healthy, active living in Hawaii's 'second city,'" said Mae Lynne Swoboda, lead health educator in Kaiser Permanente's prevention and health education department. "Walking is a safe and effective form of exercise for people of all ages, requiring little to no special equipment. Just 30 minutes a day can help with weight management, give your spirits a boost, and improve balance and coordination — and lucky for us, Hawaii's beautiful weather means we can start steppin' toward better health year-round."
Crowds did the half-mile walk along Kapolei Parkway through various checkpoints to collect healthy rewards such as blinking safety lights and an ID holder. At the health fair, visitors learned about nutrition through an interactive activity, received a free body fat and grip strength analysis, and spun the Kaiser Permanente sun safety wheel to receive prizes.
Today marks Kaiser Permanente's first Start Steppin' in Kapolei. The program celebrated its 10th year last September by welcoming more than 700 participants to its downtown event in Bishop Square.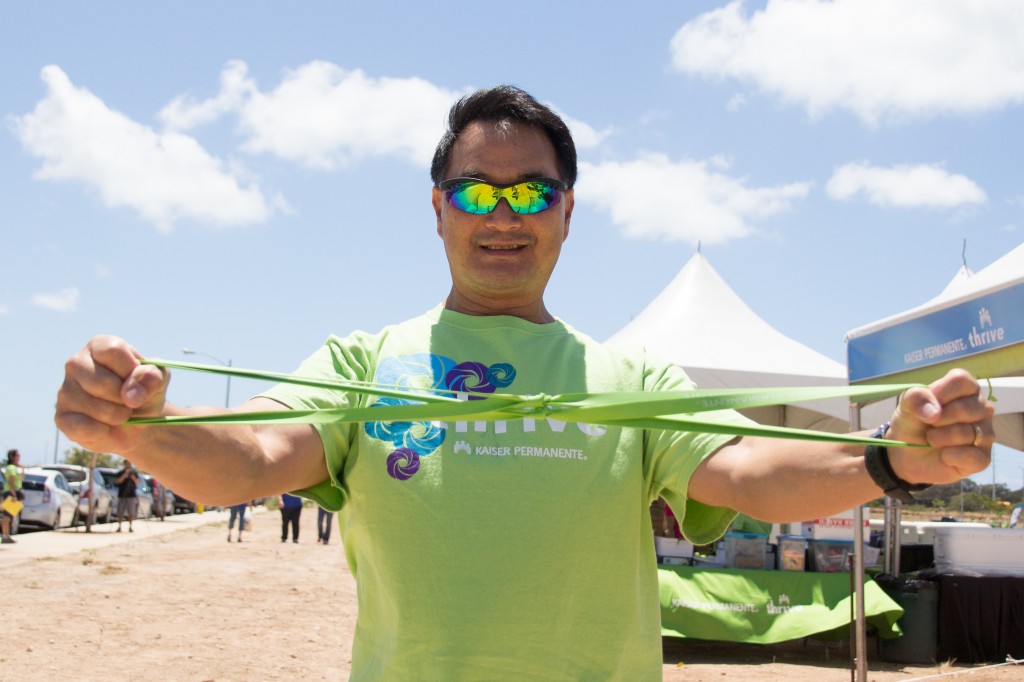 About Kaiser Permanente Hawaii
Kaiser Permanente Hawaii has provided total health to the people of Hawaii for more than 50 years, with physicians who are members of the Hawaii Permanente Medical Group, the largest multi-specialty physician group practice in the state of Hawaii. Kaiser Permanente is dedicated to care innovations, clinical research, health education and the support of community health. Visit kp.org for additional information. Become a fan of good health with Kaiser Permanente Hawaii: Like our page at Facebook.com/KPHawaii and follow @KPHawaii on Twitter.