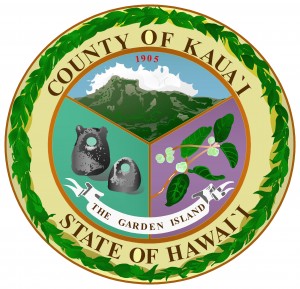 By Staff Reports
(Kauai)– The residents of Kalâheo, Oma'o or Lâwa'i that were unable to attend the kick-off events for the South Kaua'i Community Plan update are encouraged to share their thoughts on the future of their communities at a workshop scheduled next week.
The event will be held on Tuesday, June 25 at the Kalâheo Neighborhood Center beginning with an open house from 3:30 to 5:30 p.m. Displays and maps will be set up and county planners will also be on hand to take suggestions and answer questions.
A formal presentation on the project is set for 5:30 to 6 p.m. Among the elements that will be discussed are the following: preservation of natural and cultural resources; parks and gathering places; community facilities; sidewalk and street improvements; and the design of new development.
"I encourage everyone to join us as we begin to create a vision for South Kaua'i, which includes Kalâheo, Oma'o and Lâwa'i," said Mayor Bernard Carvalho, Jr. "This is a great opportunity for the public to get involved in the planning process early."
If you need an ASL interpreter, materials in an alternate format, or other auxiliary aid support, please contact the Planning Department at 241-4050 or southkauaicp@kauai.gov prior to the event.
Interested persons can subscribe to the project mailing list by sending a request to southkauaicp@kauai.gov, or "like" the project on Facebook: www.facebook.com/kauaiplanning.
For more information, please go to www.southkauaicp.com or call the Planning Department at the number listed above.