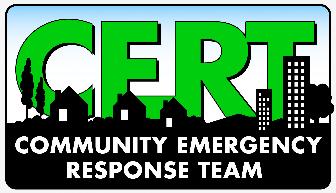 By Staff Reports
(LĪHU'E) – The Community Emergency Response Training (CERT) program announces islandwide training workshops planned over the course of the next several months.
The disaster and emergency preparedness course, which is tailored to citizens and taught by firefighters, is free to residents as a part of a program sponsored by the Kaua'i Fire Department and the Kaua'i Civil Defense Agency.
"During a massive disaster, such as a hurricane or tsunami, assistance from a first responder may not be immediately available," states Fire Chief Robert Westerman. "The CERT program allows us to be proactive and train residents in basic disaster response, so they become equipped to assist family and neighbors until help arrives."
During the six-week training, participants learn about different types of disasters and how to prepare and respond. Topics will include fire safety, light search and rescue, team organization, and medical operations, such as CPR and first aid.
Space is still available for the first round of classes which begins this week at St. Catherine's Church in Kapa'a. Classes will be held from 5 to 9 p.m. every Thursday through March 13.
The next course will be held at the Kalāheo Community Center every Monday, from 5:30 to 9:30 p.m., from March 3 to April 7.
Additional courses will be offered islandwide through June.
For more information on the CERT program, or to register, visit www.kauai.gov/cert or call 645-0661.
"The number one most effective thing we can do for ourselves and each other in the event of an emergency is be prepared," added Chief Westerman.
To request an ASL Interpreter, materials in an alternate format, or other auxiliary aid support, please contact CERT Coordinator John Cornell by phone at 645-0661 or via email at kfdcert@kauai.gov.