By Staff Reports
(Makaha) – Stanley Black & Decker (NYSE: SWK) announced the recipients of its second Global ImpactChallenge. Makaha Learning Center is honored to have been named as a Makers Grant Recipient for our mission to change the lives and futures of Native Hawaiians and residents of the Waianae Coast through the offering of trade careers learning.
Initiated in 2021, the Global Impact Challenge grant program will award up to $25 million in grant funding over five years to nonprofits that are supporting trade workforce development initiatives in the construction and manufacturing sectors. With the first applications submitted in 2022, 182 entrants were evaluated based on number of people served, outcomes projected, sustainable impact, depth of programs, and diversity, among many other considerations. Makaha Learning Center was selected as one of 91 organizations that will help skill and reskill roughly 210,448 makers throughout 2023.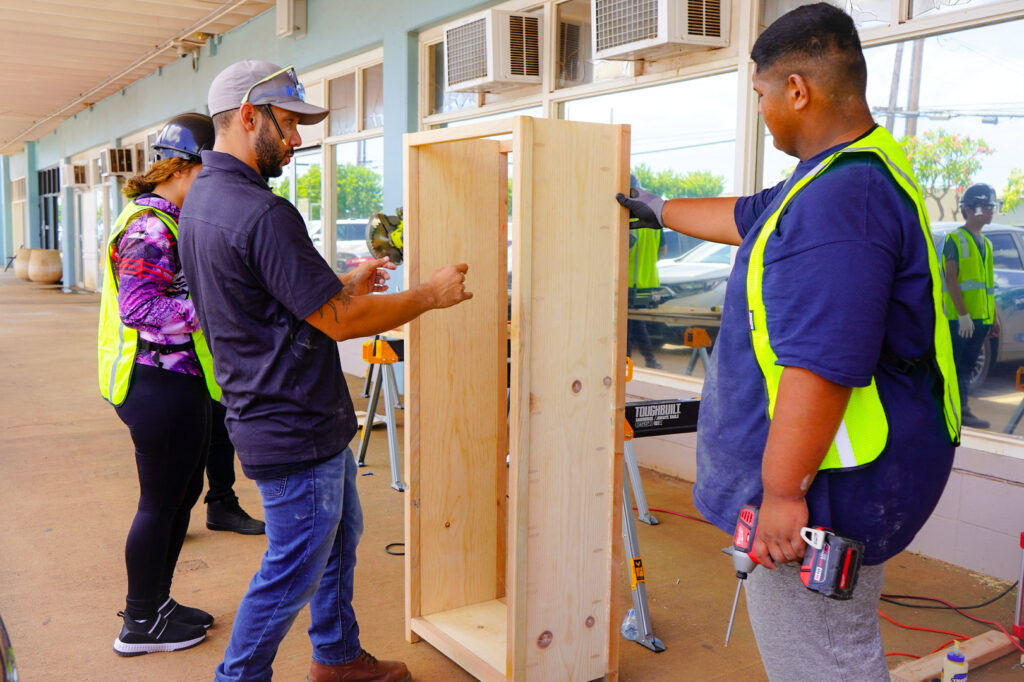 "Makaha Learning Center is thrilled to begin 2023 as one of the recipients of the Stanley Black & Decker Makers Grant, we at Makaha Learning Center would like to express our gratitude to this organization for investing in the futures of Native Hawaiians and residents of the Waianae Coast," said Makaha Learning Center President, Danielle "Duckie" Irwin.
Makaha Learning Center is resolved to serve through whatever means we can to break the culture of poverty in the areas we serve. We have worked very hard to provide impactful programs that address foundation alongside capacity and being Makers Grant Recipient will facilitate our mission in the community.
"Stanley Black & Decker is immensely proud to support Makaha Learning Center as they work to skill and reskill the next generation of trade professionals," said Stanley Black & Decker Corporate Responsibility Officer, Deb Geyer. "Currently in the U.S., there are an estimated 650,000 open construction jobs and 10 million unfilled manufacturing jobs globally. Our purpose is to support 'Those Who Make the World,' and being able to fund educational programs and non-profits that are revitalizing trade careers directly connects to our core mission. Thanks to this year's Makers Grant Recipients, together we will be one step closer to closing the trade skills gap."
To learn more about Stanley Black & Decker's Global Impact Challenge, the 2022 recipients and how non-profits may submit for the upcoming application period, please visit EmpowerMakers.com.