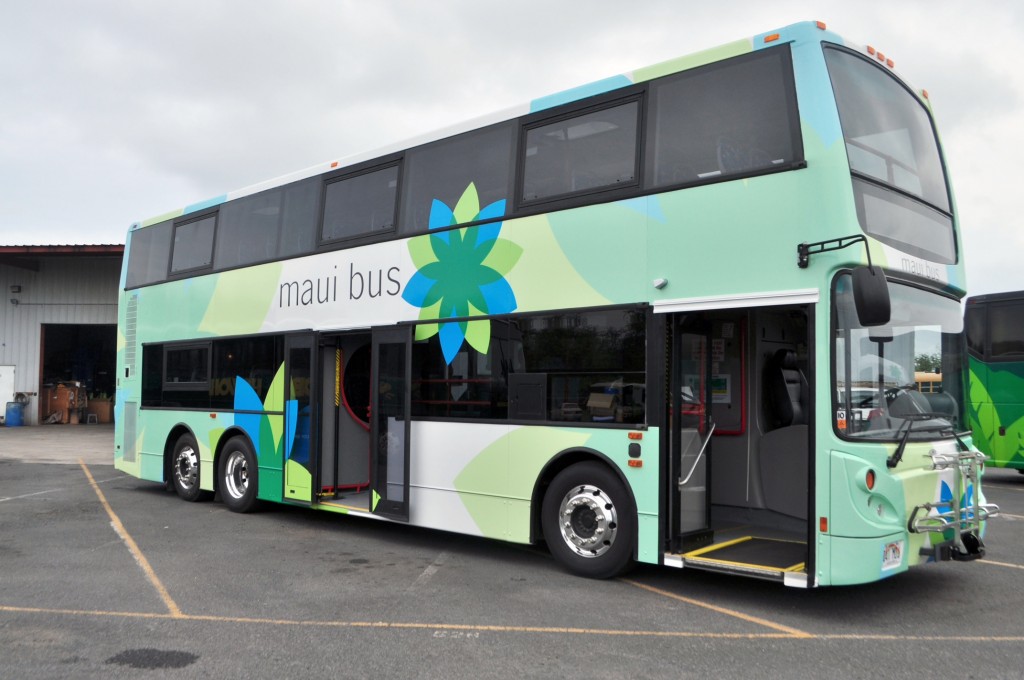 By Staff Reports
(Maui) – Mayor Alan Arakawa, Council Chair Gladys Baisa and Transportation Director Jo Anne Johnson officially dedicated Maui County's first double-decker bus.
The double-decker can hold about 90 passengers, more than double that of the average bus. Drivers took it on a test run through Kahului with County officials riding above and below.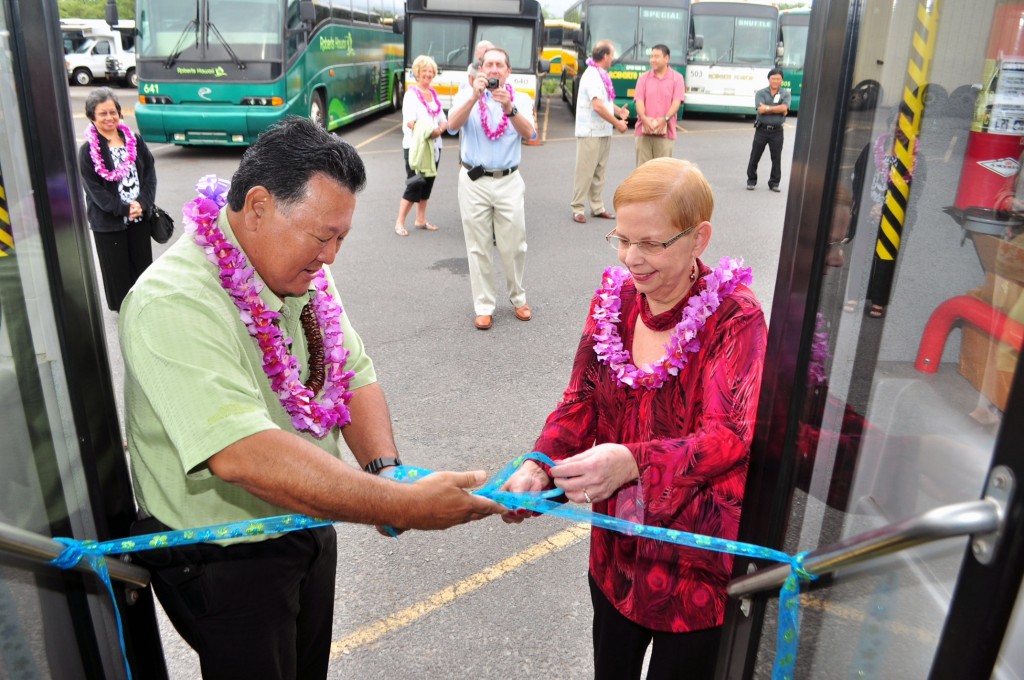 The bus is scheduled to go into service by either the end of March or the start of April for the Kihei Islander route. An official announcement will be made prior to the inaugural run for the double-decker.
The Kihei Islander route was selected to help accommodate the large number of residents and visitors who use the Maui Bus to travel between Central and South Maui. The fare will remain the same for the double-decker bus as it is for other Maui Bus vehicles: $2 per boarding or $4 for an all-day pass.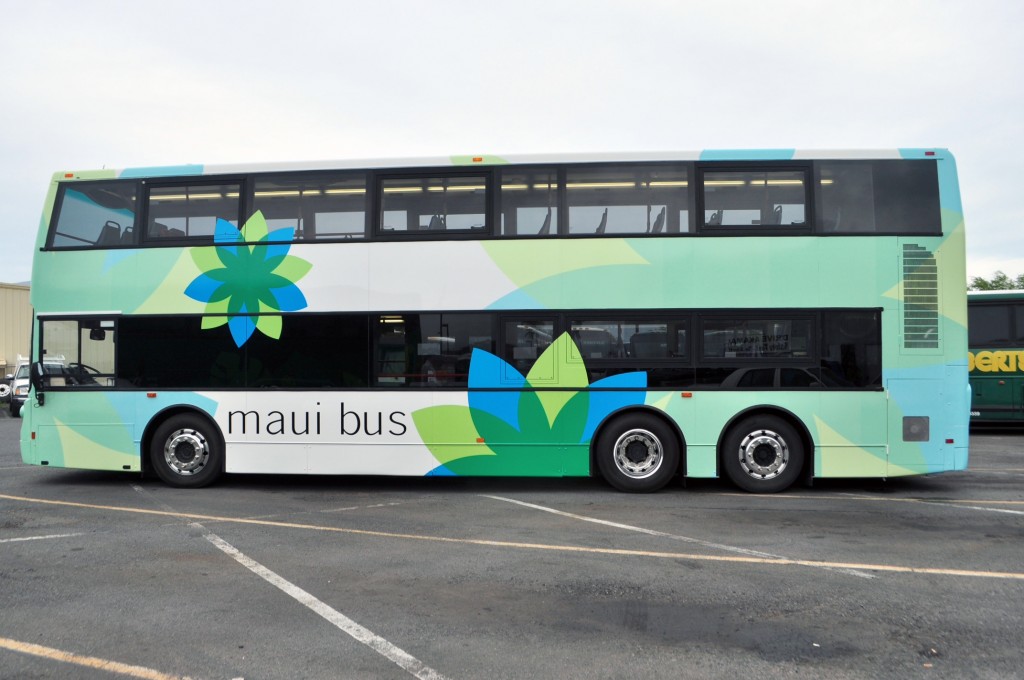 The double-decker was manufactured by Alexander Dennis in the United Kingdom and purchased, used, through Soderholm Sales & Leasing, Inc. for $375,000. Video cameras are stationed on both levels of the double-decker so that drivers can monitor passenger activity on the bus.
"The Maui Bus system continues to be one of the fastest-growing public transit systems in the nation," said Mayor Arakawa. "With the addition of this double-decker, we can provide increased service for riders who rely on public transportation."