By Staff Reports
(Hawaii)– Mauna Loa®, the global leader of macadamia nut products for more than 70 years, announced the official launch of its newest product: a macadamia milk-based frozen dessert — the first of its kind anywhere — adding to its iconic line of macadamia nut selections, a family tradition here on the Islands and beyond.
A household name with kamaʻaina, Mauna Loa now ventures into the world of frozen desserts with its new line of dairy-free ice cream, which come in selection of both classic and exotic flavors. "With the opportunity to establish Mauna Loa as Hawai'i's wellness brand, both on the Islands and on the mainland, we're excited to be the first to bring our mighty macadamia to the frozen dessert segment," shares Ed Schultz, President and CEO of Hawaiian Host Group — Mauna Loa's parent company. "When we trialed our dairy-free ice cream with consumers, they were most excited about its creaminess, which makes the perfect base for a plant-powered treat."
Mauna Loa's new line of macadamia-milk, dairy-free ice cream comes in six island-inspired, ono flavors: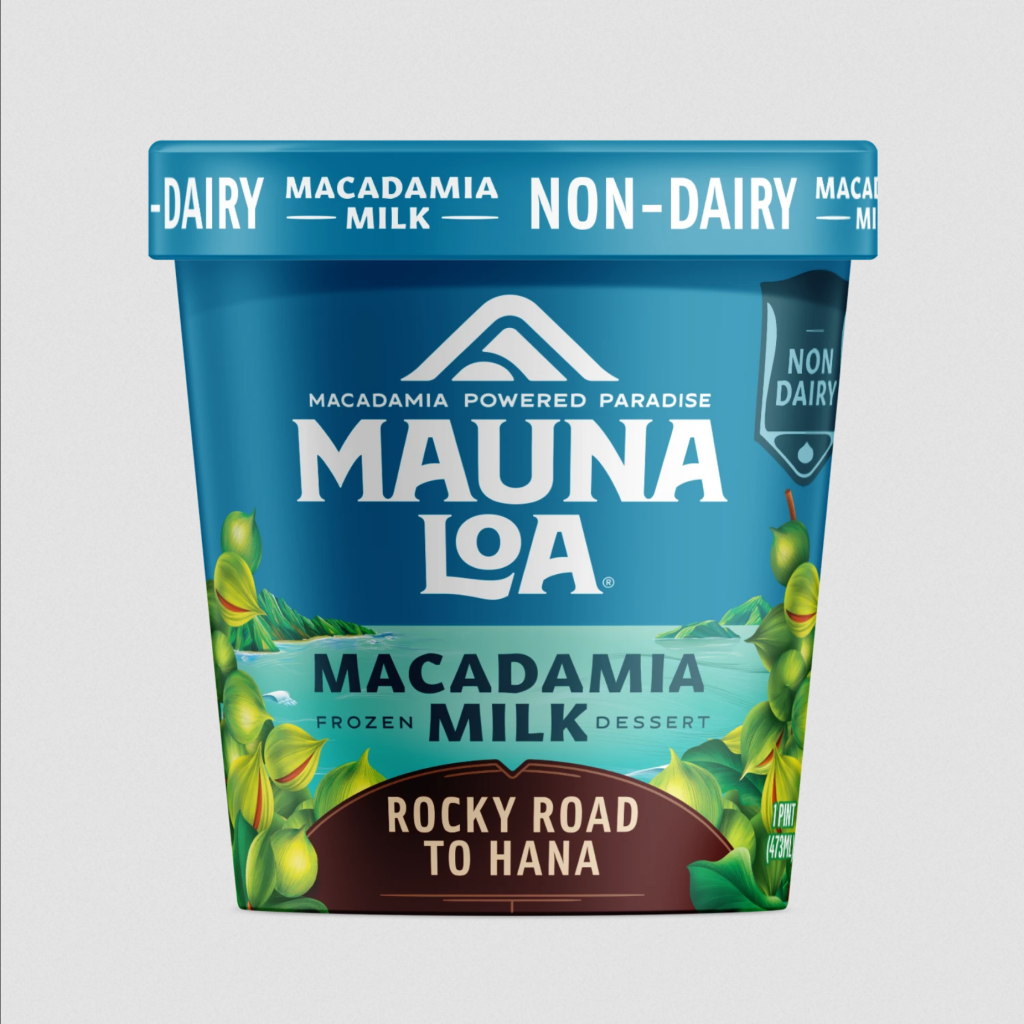 • Rocky Road to Hana is a Hawaiian twist on the classic with a nod to the famed Maui roadway. Think
creamy chocolate, vegan marshmallows and crunchy macadamias.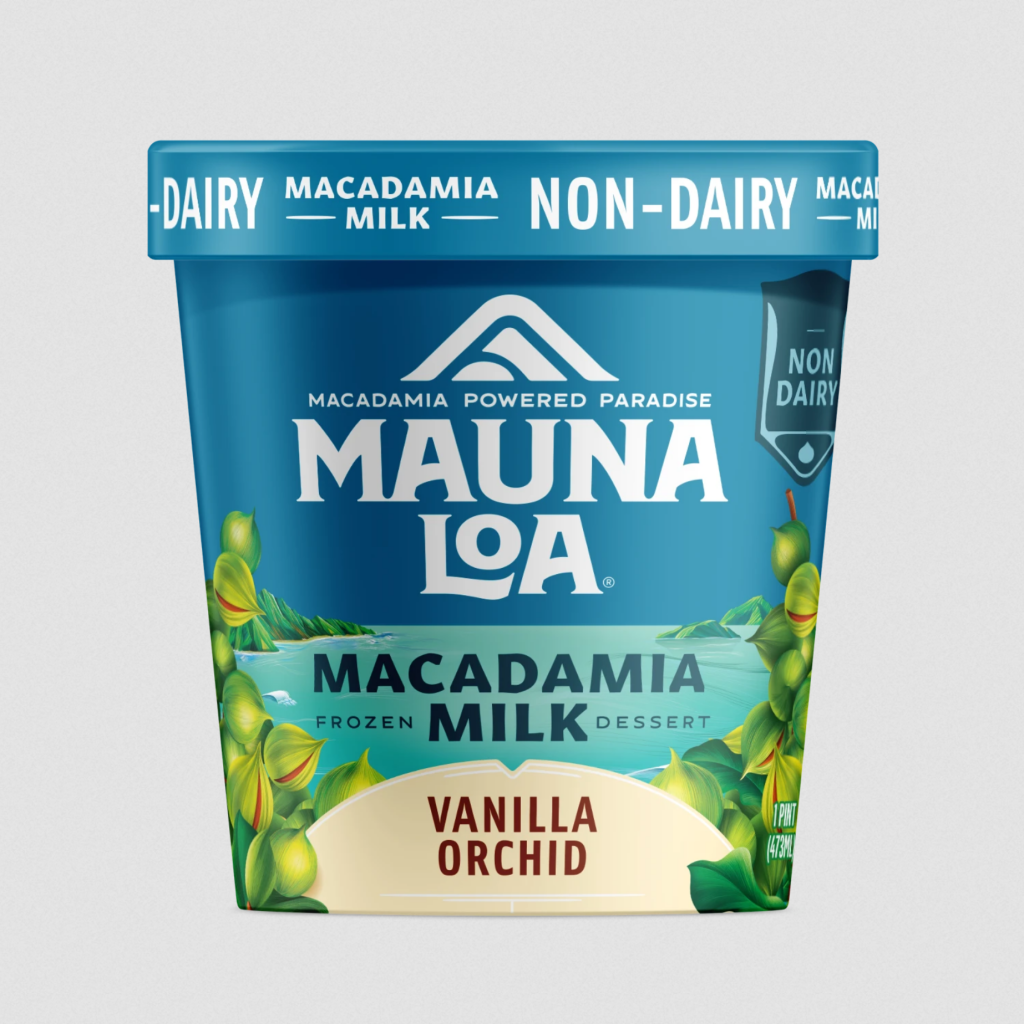 • Vanilla Orchid offers a delightful option for the classic flavor with a side of aloha.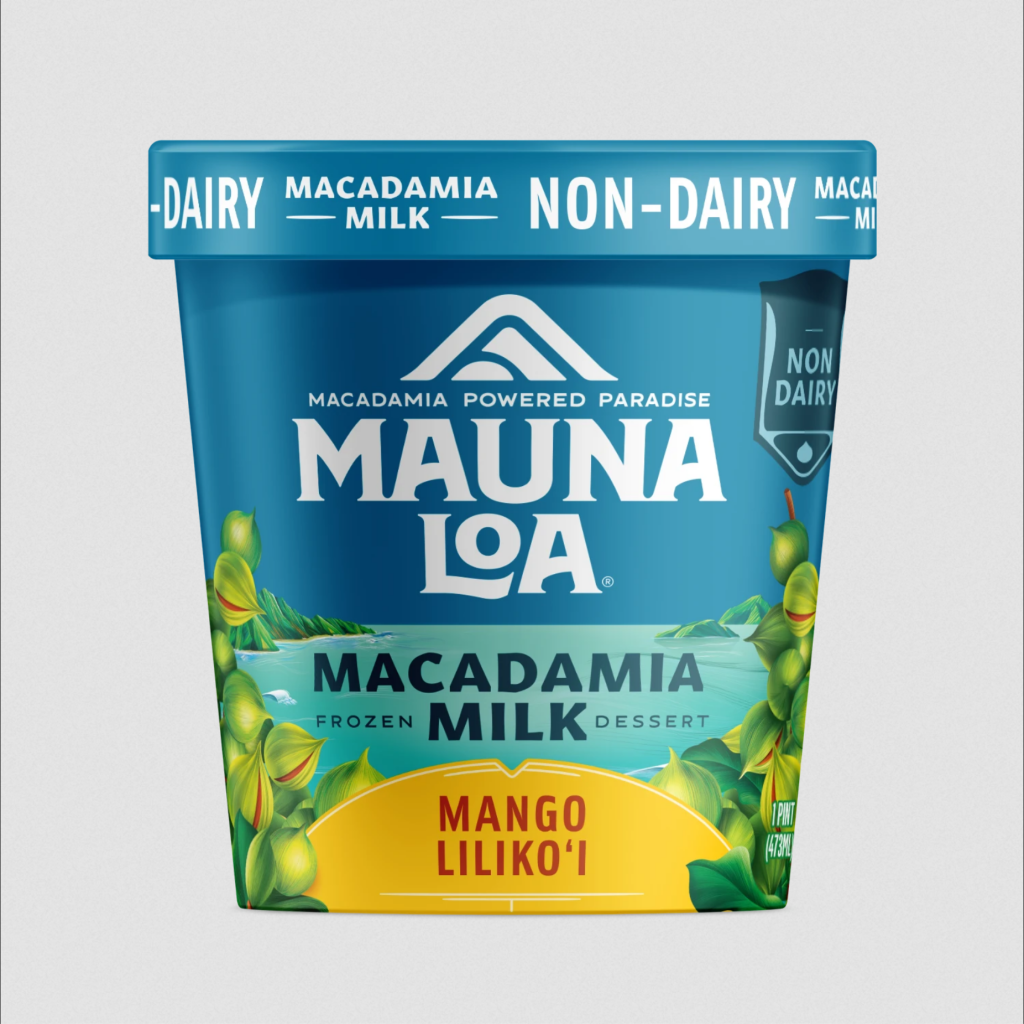 • Mango Liliko'i is a sweet and tart union of mango and passionfruit.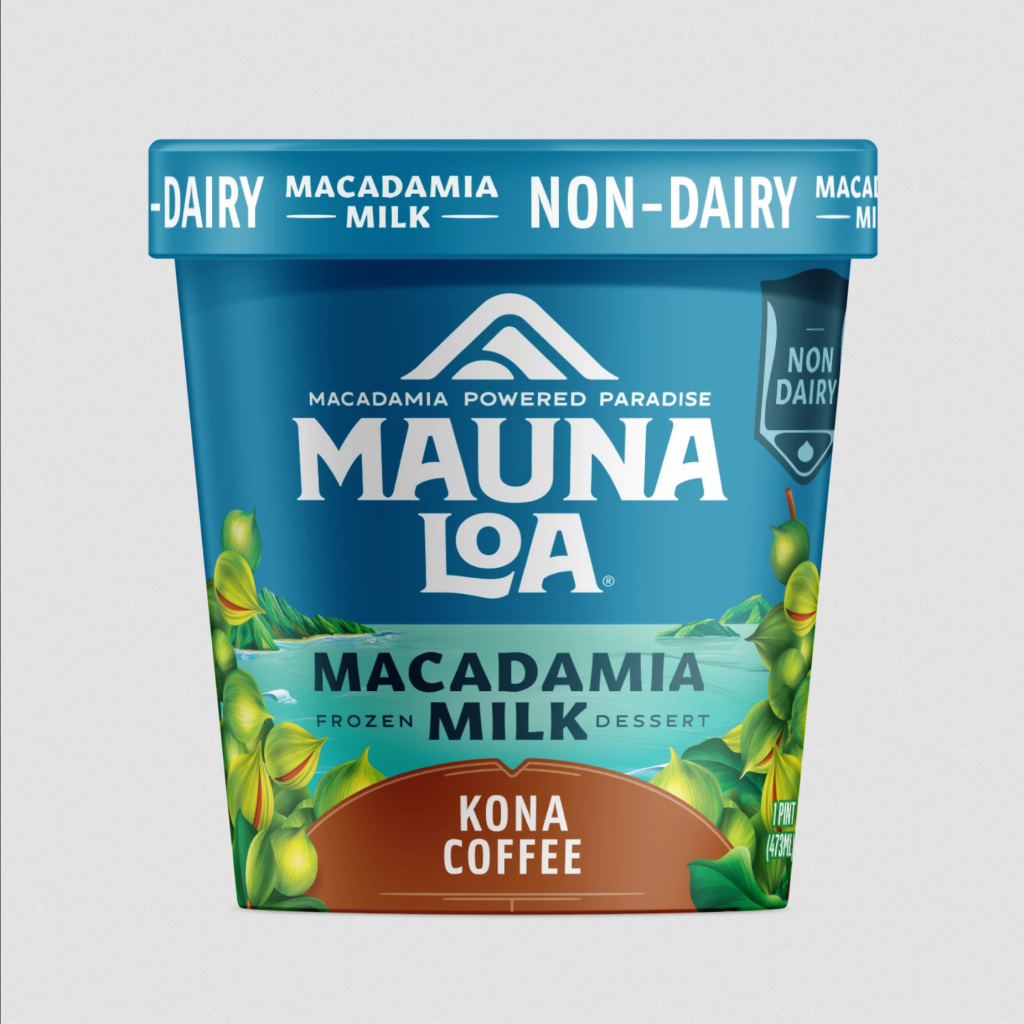 • Kona Coffee takes premium Kona coffee and makes it dessert friendly.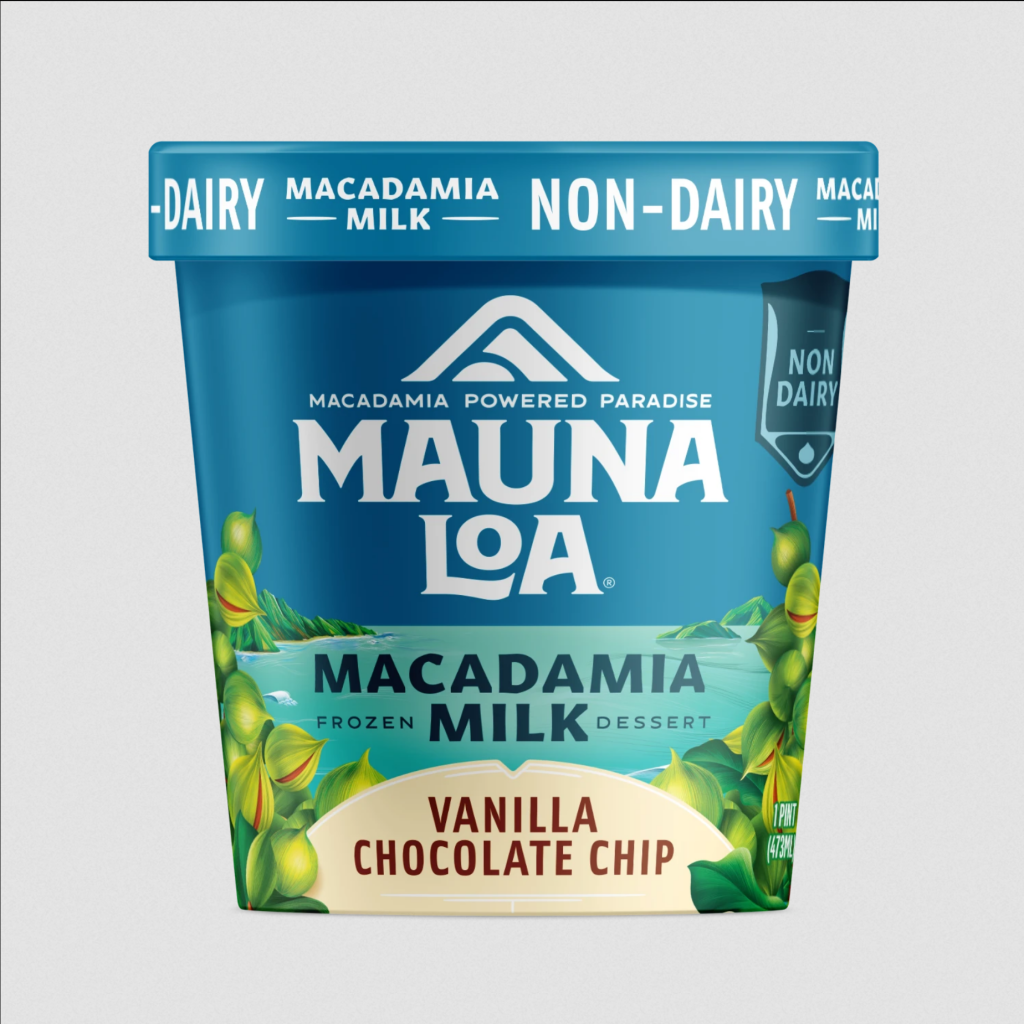 • Vanilla Chocolate Chip offers an oh-so-creamy, dairy-free version of the timeless flavor.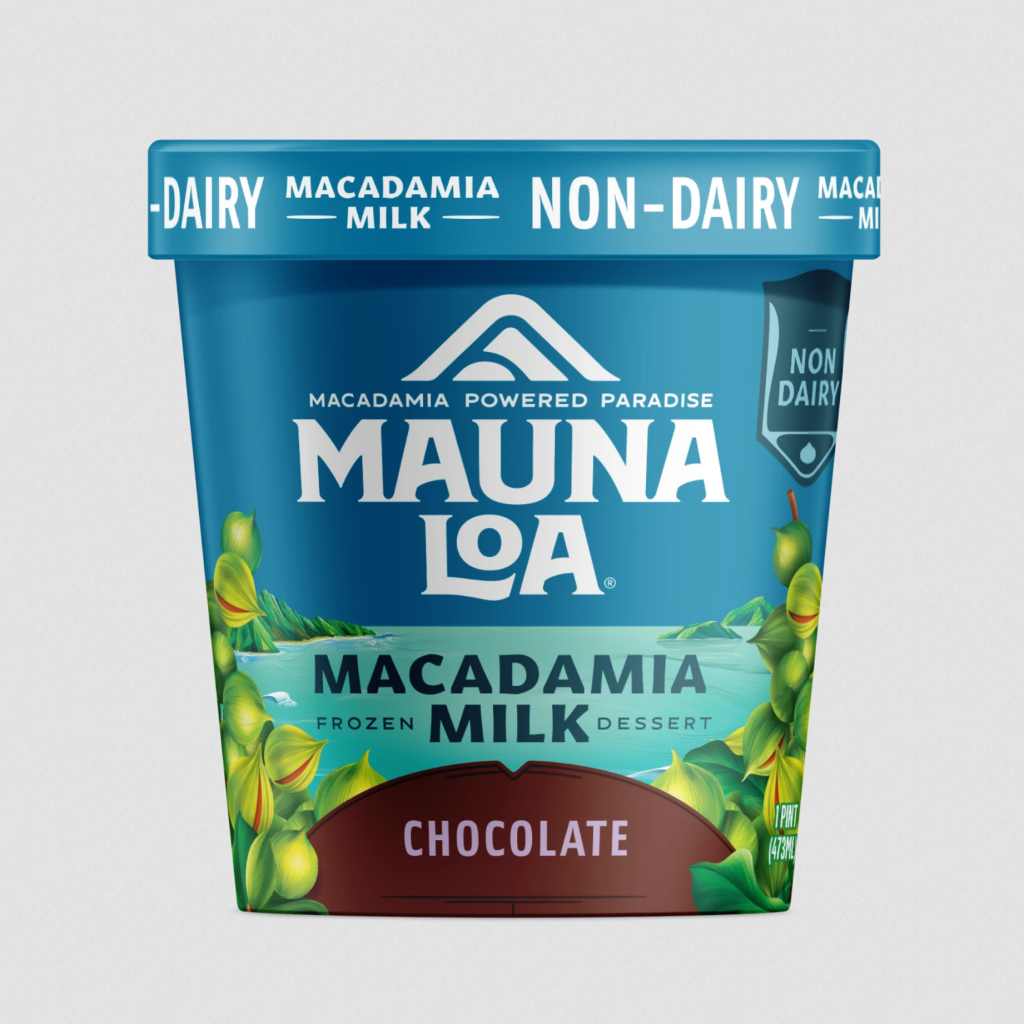 • Chocolate is a plant-based take on the traditional flavor, made with premium cacao.
With a simple ingredient list, all ice cream flavors are Certified Vegan, dairy-and-gluten free, and Non-GMO Project Verified. In addition, the chocolate used is Cocoa Horizons certified. Mauna Loa's new ice cream line is available across the country. Here in Hawai'i, you can find them at retail locations including Safeway, Foodland Farms, Whole Foods Market and Longs Drugs.