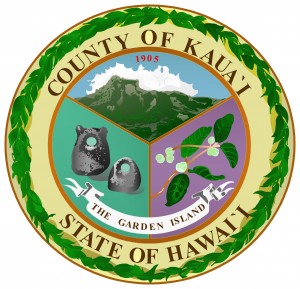 By Staff Reports 
(LĪHU'E) – The annual Statewide Ocean Safety and Drowning Prevention Conference is set for Aug. 2 and Aug. 3, from 8:30 a.m. to 4:30 p.m., at the Kaua'i Marriott Resort at Kalapakī Beach.
"Ko'u Kuleana – My Responsibility" is the theme of this year's conference. News Anchorman Keahi Tucker will be the keynote speaker on Friday, Aug. 3.
Each lifeguarding agency from across the state will give island reports on ocean safety related issues and information. The conference will also feature speakers from the Kaua'i Emergency Management Agency's Emergency Operations Center, Nāmāhoe – Kaua'i's voyaging canoe, and Nā Kama Kai kids program.
Attendees will be educated about the many ways they can assist in promoting ocean safety within their business. Topics will also cover snorkeling concerns and hydrofoiling safety.
All members of the public are welcome to attend, but those who work in the lifesaving or visitor industry – such as hotels, airlines, cruise ships, car or ocean equipment rentals – are encouraged to register.
Registration for the two-day conference is $150 and includes continental breakfast and lunch on both days. Registrants can choose to participate on one of the two days for $75. To register, call the Kaua'i Ocean Safety Bureau at 241-4984 or emaildvierra@kauai.gov.
The annual Statewide Ocean Safety and Drowning Prevention conference is held on Kaua'i once every four years, as the conference location rotates between each county.
The County of Kaua'i, Kaua'i Lifeguard Association, Hawaiian Lifeguard Association, State of Hawai'i Department of Health, and Hawai'i Tourism Authority are sponsoring this year's conference.
For more information, or to request an ASL interpreter, materials in an alternate format, or other auxiliary aid support, or an interpreter for a language other than English, please contact the Ocean Safety Bureau at 241-4984.